I love Drew Barrymore and I love Godiva. When I found out that the beautiful, glowing and pregnant Drew Barrymore partnered with Godiva for the launch of her new book, Find it in Everything, I wanted to do a post about it.
Find it in Everything, Drew's collection of heart-shaped photographs that she has collected over the past ten years, will be available in Godiva boutiques as a gift with purchase for $50 and online at GODIVA.com for a gift with purchase for anything over $65. To kick-off Valentine's Day, Drew Barrymore and Godiva would like chocolate lovers to share pictures of 'what melts your heart' on Godiva's Facebook Page to win a meet and greet with Drew and receive a signed copy of her book as well as a year's worth of Godiva chocolates. Fun and yum!!
When asked about her pregnancy cravings, Drew replied "anything salty and sweet"—while she normally indulges in a couple pieces of chocolate, she said that when you are pregnant, those couple pieces turn into a lot more (that's why I love her!!!).
Drew loves the Milk Chocolate Heart Shaped Lollipop and the signature Gold Ballotin, so she can try all of the different pieces and share with her husband—who happens to be a chocolate lover too.
Below are a few snaps of Drew when she visited the Century City Godiva store in Los Angeles. Doesn't she look fab? And I love that her hair isn't perfectly brushed. She's such a natural beauty!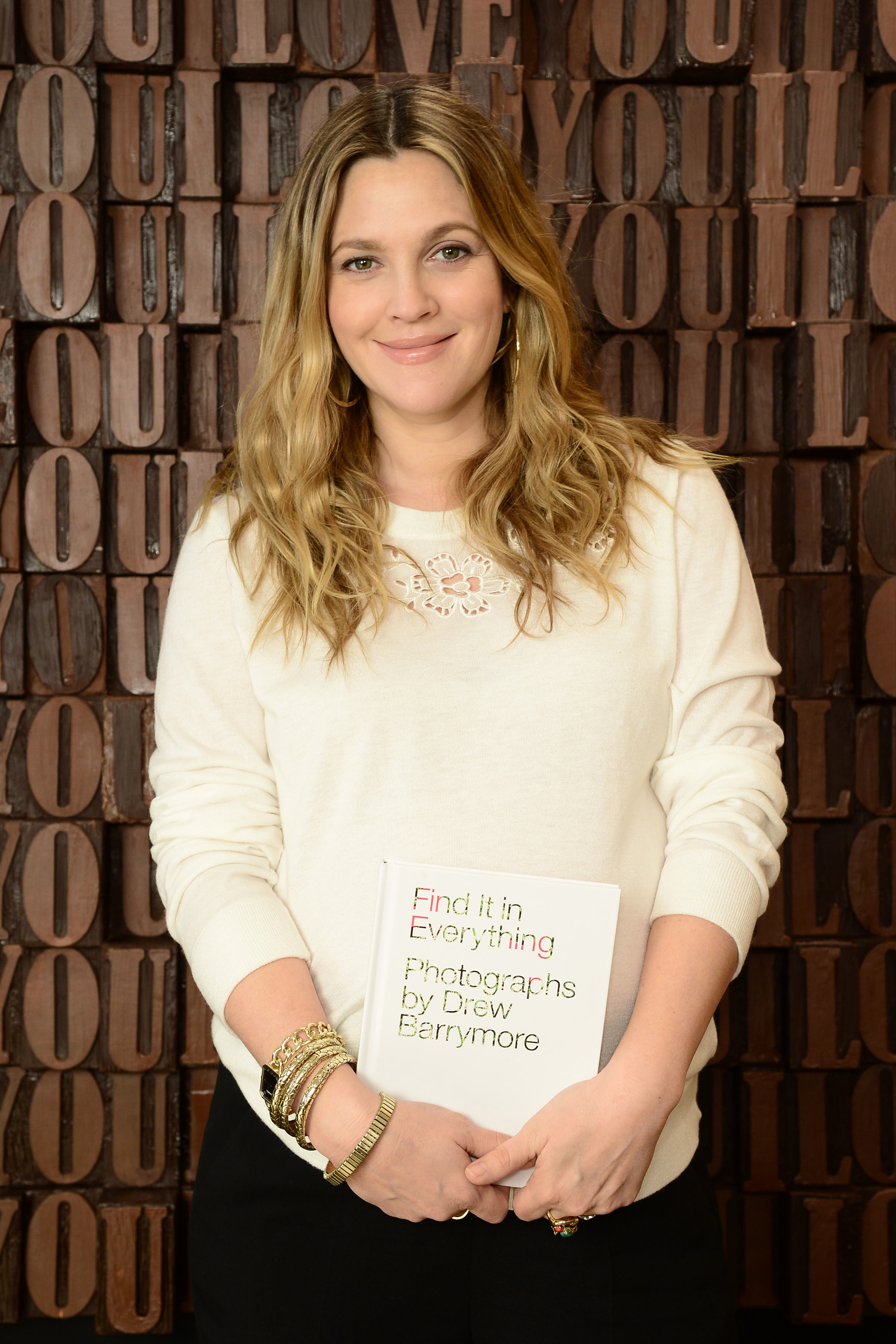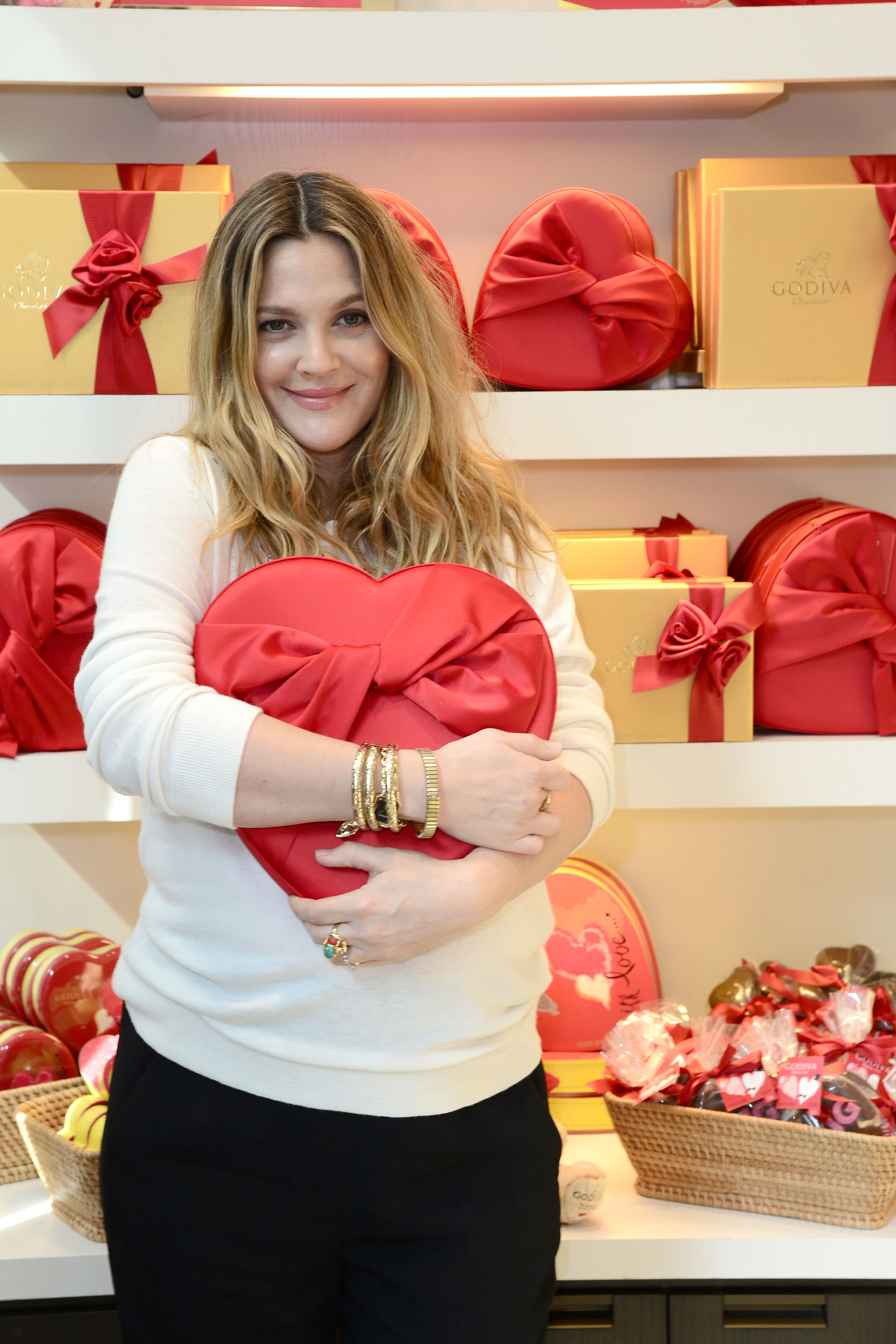 Godiva makes a great Valentine's Day gift by itself, but even better when it includes a book by Drew Barrymore!!
By the way, if you're looking for a Valentine's Day gift for a loved one, check out this great lookbook I put together with ideas: http://keatonrow.com/lookbook/52f2e3b38383f9c10e0027be