I wear a scarf almost every day, winter and summer. It's a great layering piece for variable weather conditions, and it really completes an outfit. My favorite scarves are from Brightly Twisted, a company that hand tie-dyes their scarves. They were kind enough to provide the drawings for how to tie a long scarf.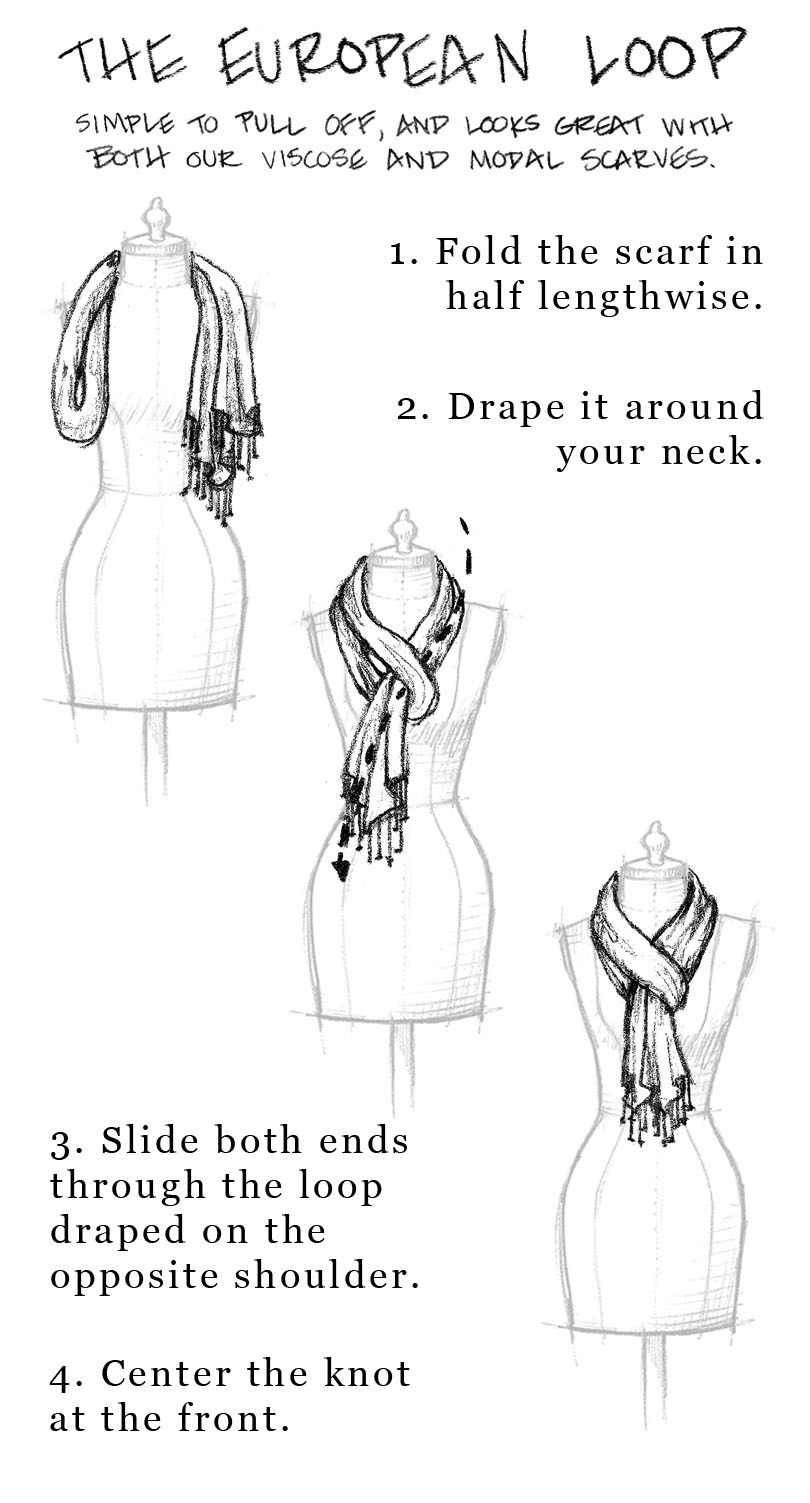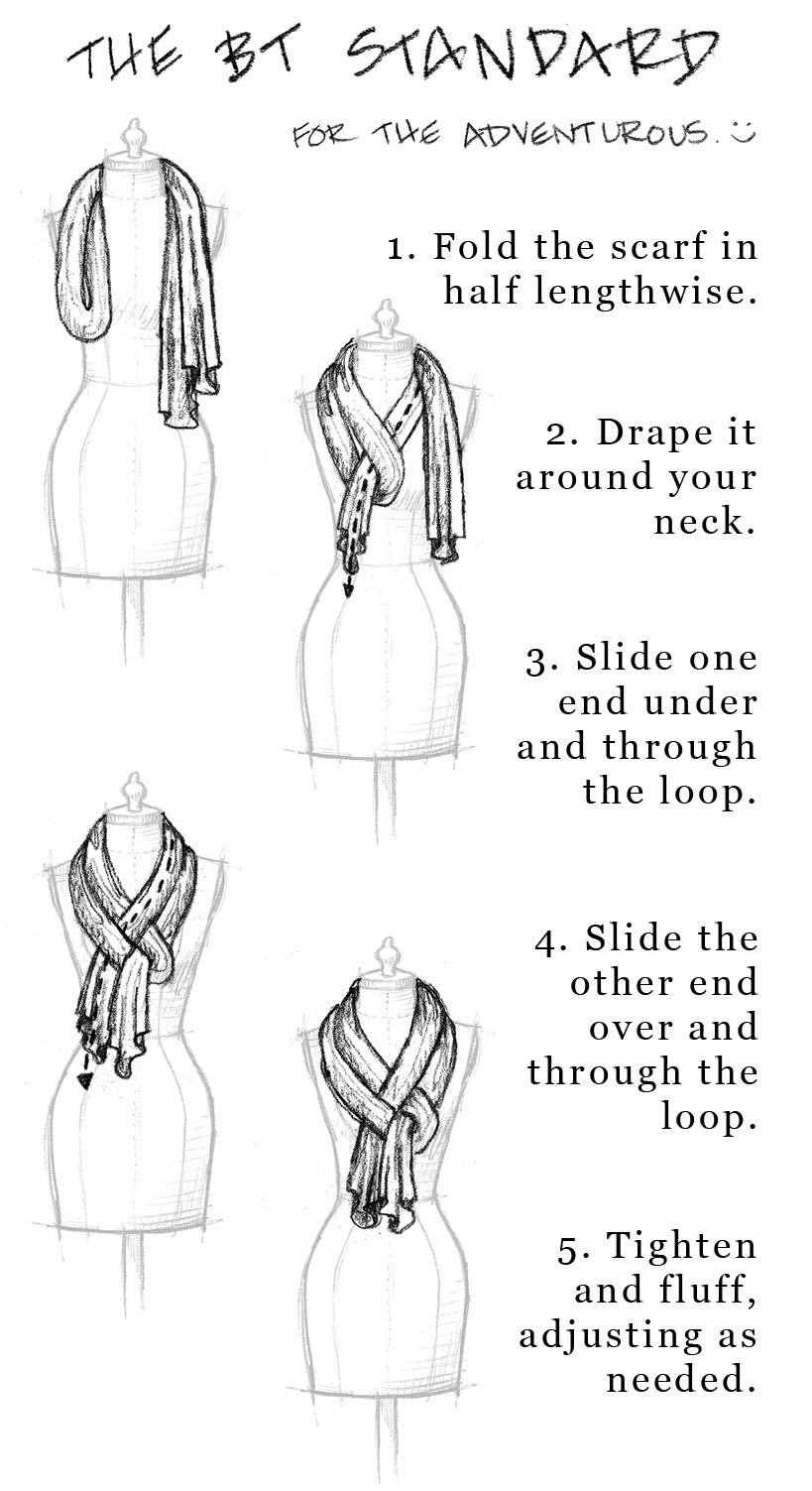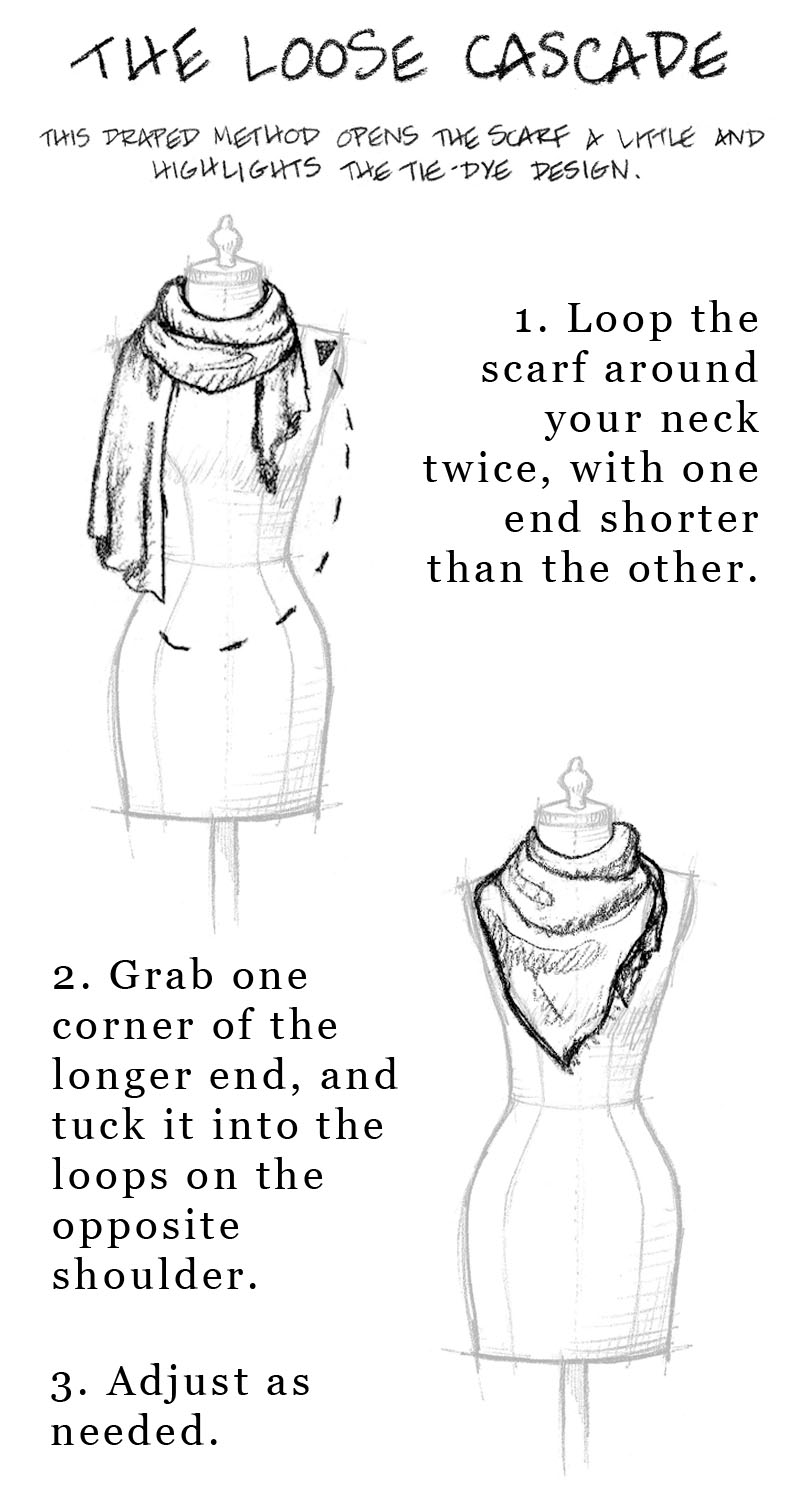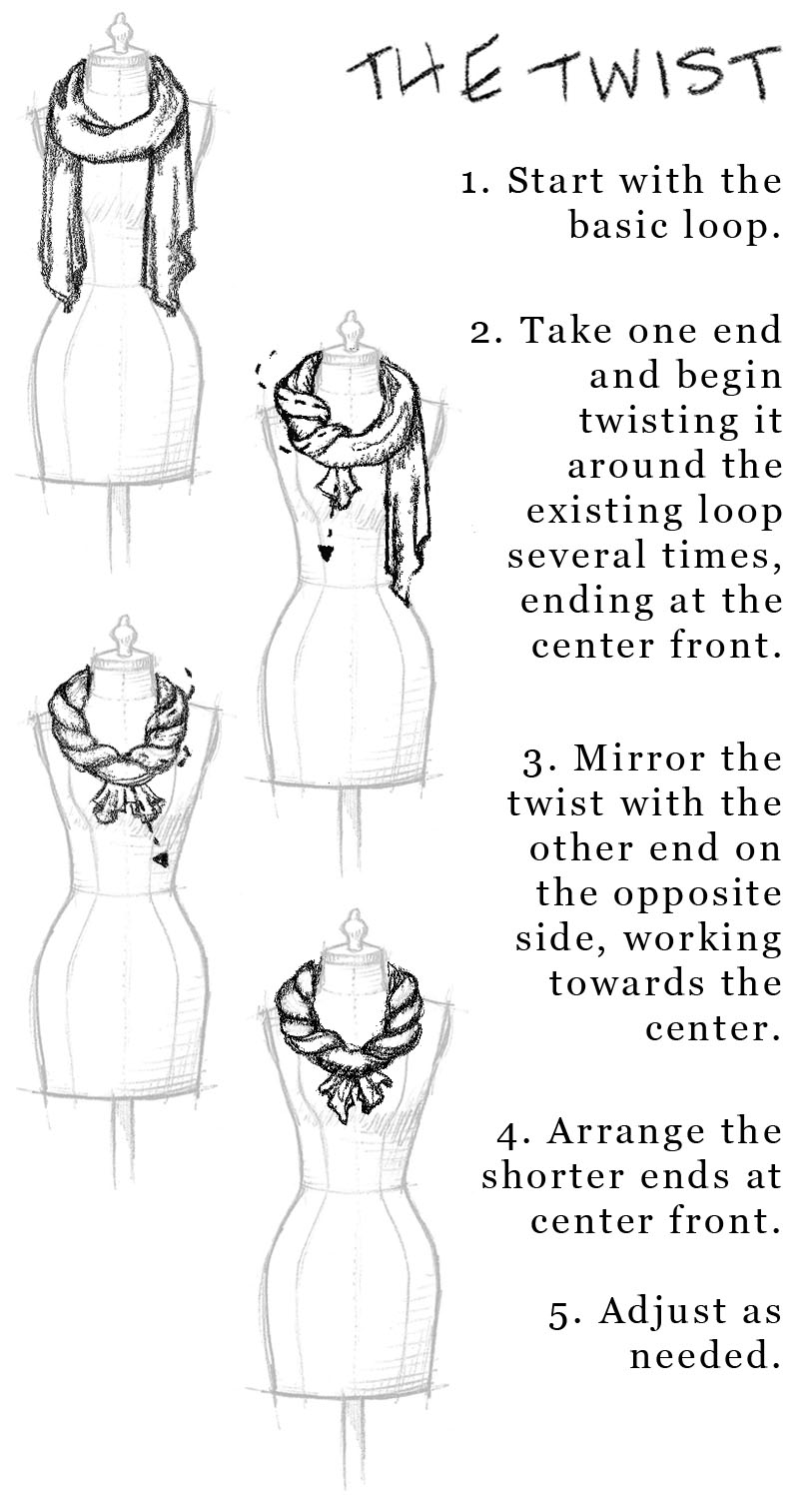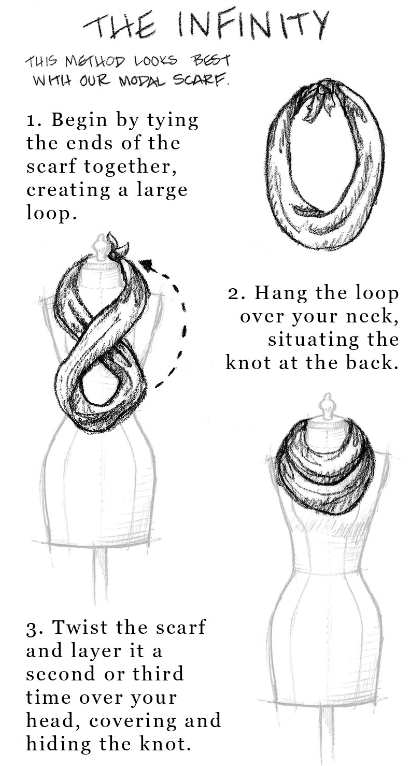 Now that you know how to tie a long scarf, here are some gorgeous ones to check out from Brightly Twisted.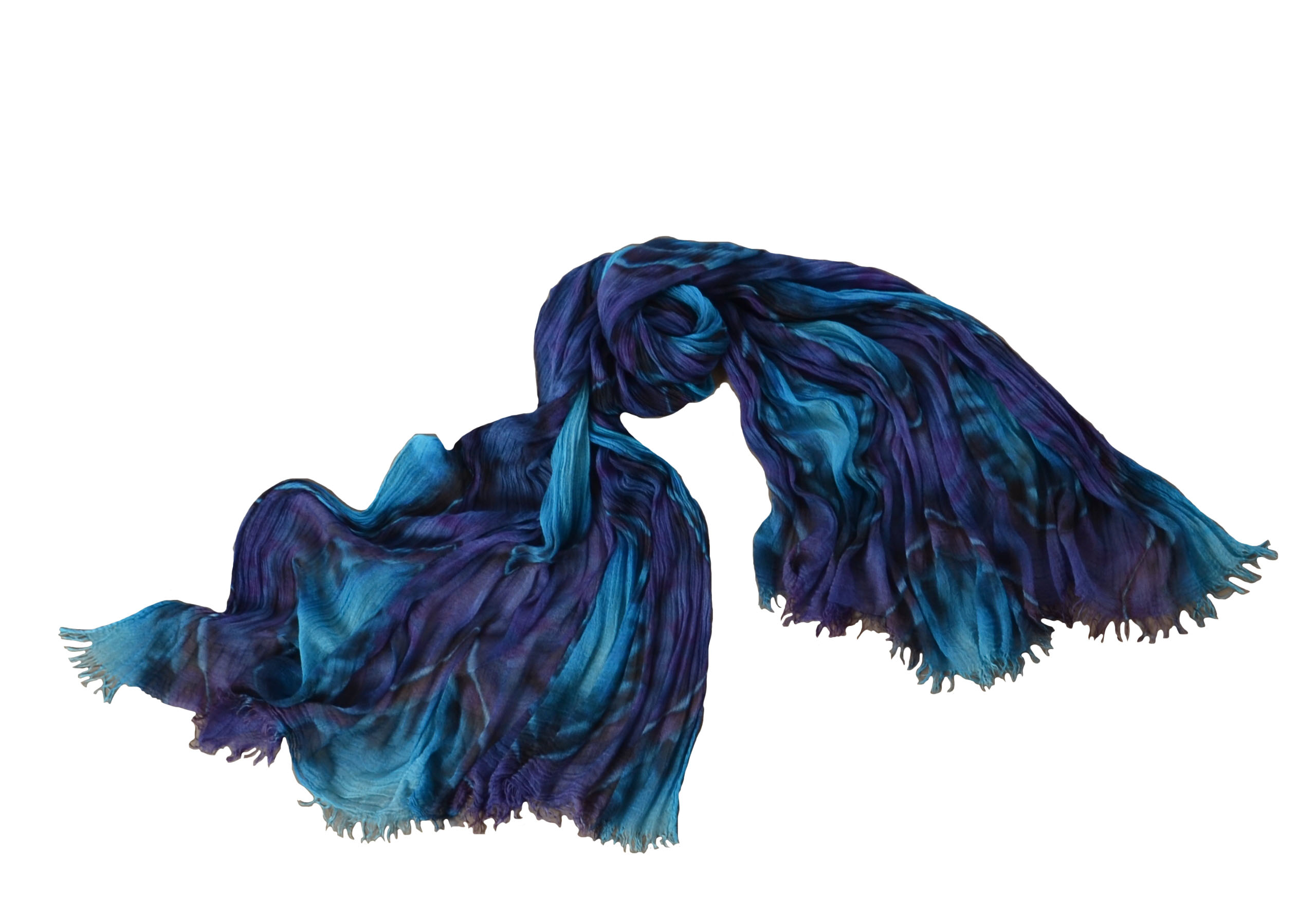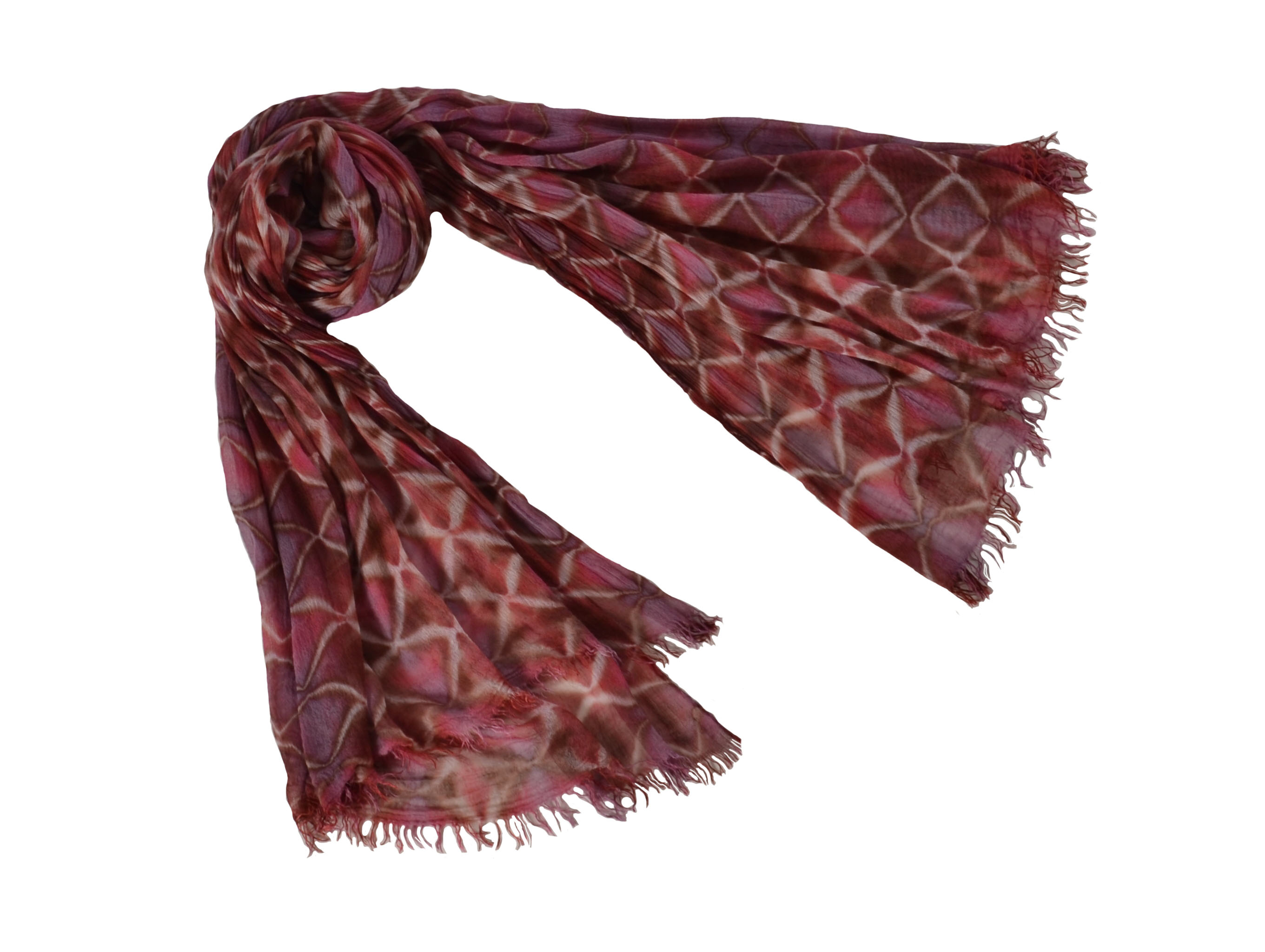 They're all available for $95 (and free shipping!) at www.brightlytwisted.com.
Illysia Neumann-Loreck