Some of you are probably still enjoying Thanksgiving, and some of you are putting on your running shoes to hit the sales that start tonight. I am an armchair shopper. I love sitting in front of my computer with a cup of tea (or glass of wine depending on the time of day) and searching for the perfect gift for my loved ones. If you like shopping from home as I do, or if you're a last minute shopper (save this post!), I have lots and lots of great gift ideas for you in the coming weeks. I know how difficult it can be to shop for a guy, so here is my holiday guide for men's gifts. Happy shopping!
Glove With Tech Detail by SCP, $198, www.scoopnyc.com
For a sleeker, more urban look, consider a leather glove this season instead of a chunky knit. And an added bonus? These leather gloves have a tech detail that allows your guy to use his touchscreen device all winter long without having to take them off!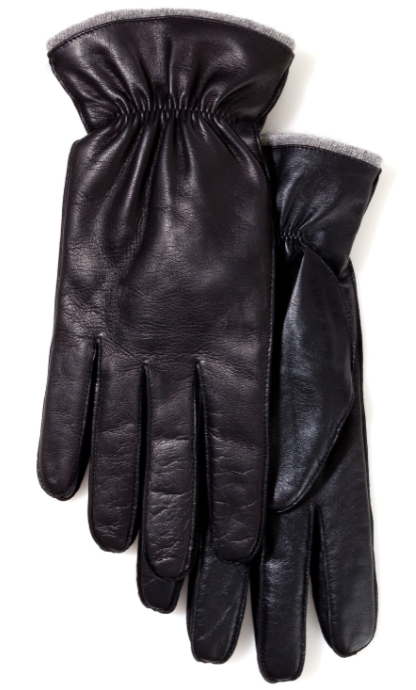 Russian Coyote Fur Hat by Crown Cap, $795, www.scoopnyc.com
This Russian-style fur hat will adds a foreign mystique to your man's look. In a slightly oversized proportion, this hat absolutely makes a statement. He should wear it with a sleek black wool winter coat to balance it out. 100% coyote fur. My husband has one of these and wears it quite often when the temps drop.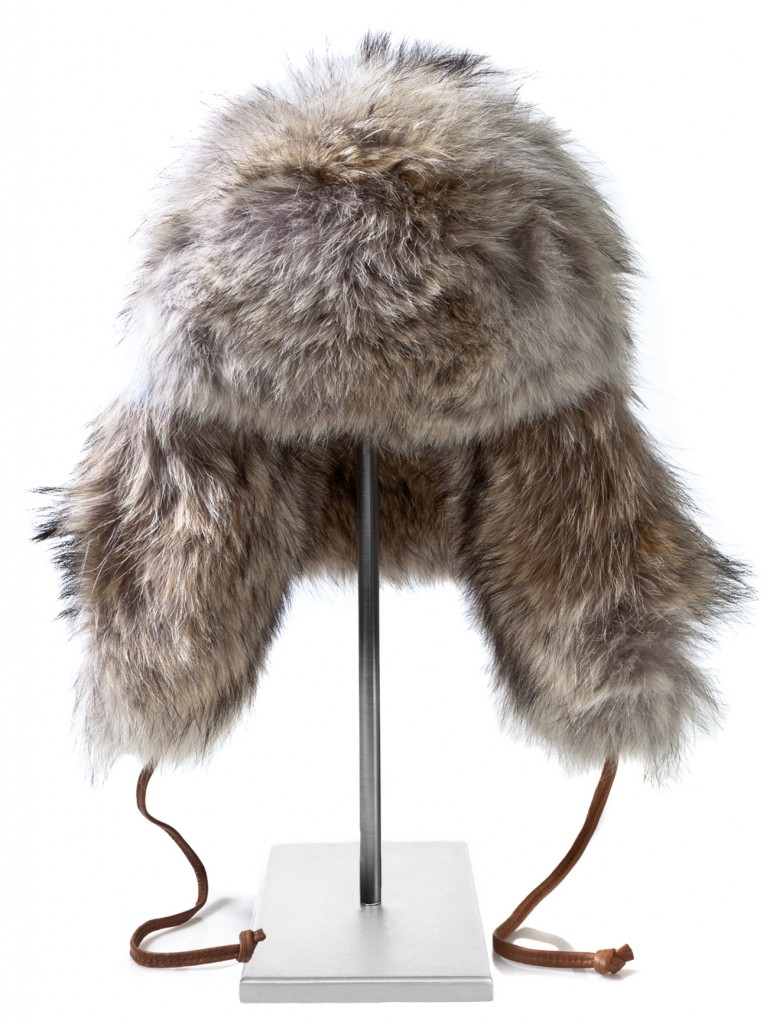 Continuity Cufflinks by Georg Jensen, $350, www.georgejensen.com
These sterling silver cufflinks are classic and understated, perfect for a day at the office or an elegant evening out. They will make any dress shirt look more modern and chic.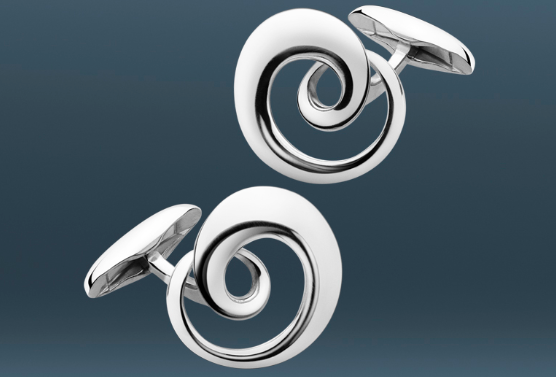 Koppel Watch by George Jensen, $1,275, www.georgejensen.com
The Koppel watch has an original, timeless design and offers a case diameter of 38 millimetres, a slender case design and a black dial.  The watch is fitted with a high-quality, black calfskin strap and a discreet pin buckle in stainless steel. It's certainly the perfect watch for any shirt cuff and a cool timepiece for business as well as pleasure.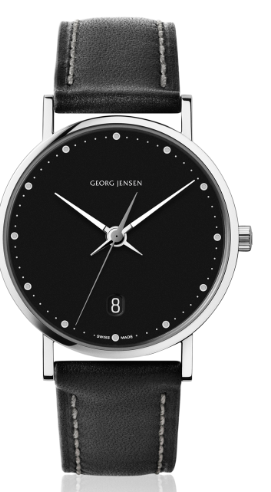 Roccia Vet Leather Hiking Boot by Diemme, $398, www.scoopnyc.com
Let your guy have the convenience of a well-constructed hiking boot without looking like a lumberjack. Contrasting sole and lace detail update this classic shoe for the modern, urban man.
Ernst Benz Watch, $3,250, email info@ernstbenz.com to find a retailer
Ernst Benz watches are large format, made in Switzerland and renowned for their accuracy and durability. The 47mm ChronoSport Contemporary owes its classic design to aviation timepieces from the 1940s. It's perfect for the guy who likes a sportier watch. Ernst Benz watches have been seen on stylemakers such as Paul Newman, Chris Noth (Big from Sex and the City), designer John Varvatos and Gwyneth Paltrow, among others. Check out www.ernstbenz.com for more information.
Tribeca messenger by ro, $286, www.roztayger.com
The Tribeca messeger by ro is a softly structured messenger constructed of coated canvas and suede trimmed with black bridle leather. It has metal feet, a snap front closure and an adjustable shoulder strap with a zip pocket on the backside of the bag. On the inside is a striped lining with one large zip pocket, 2 large open pockets and pen slots. It's 12″5 H x 17″L x 5.5″D.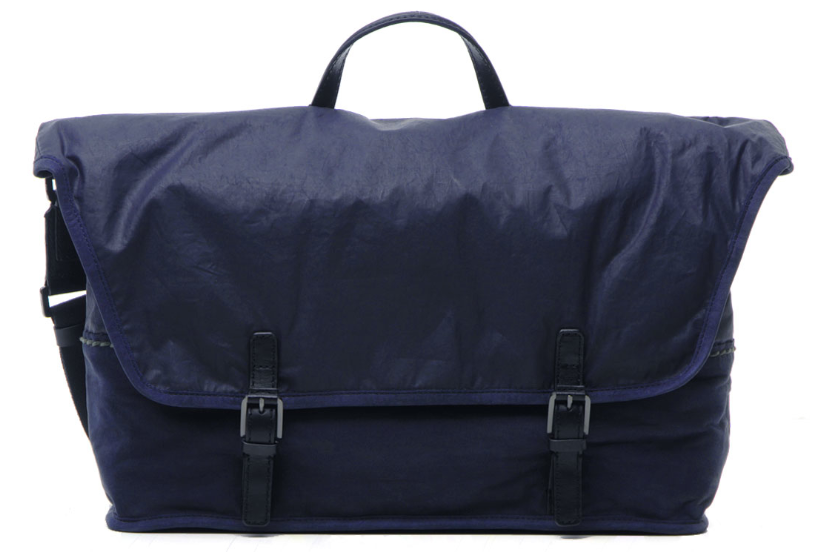 SCP Merino Striped Crewneck Sweater, $148, www.scoopnyc.com
This is such a versatile sweater. Your guy can wear it with jeans for a casual look, or pair it with a blazer and wool pants as an upscale look for work.
SCP Cashmere Contrast Collar V-Neck Sweater, $228, www.scoopnyc.com
A luxurious cashmere sweater with a discreet yet unexpected detail. The contrasting collar says "stylish" without trying too hard.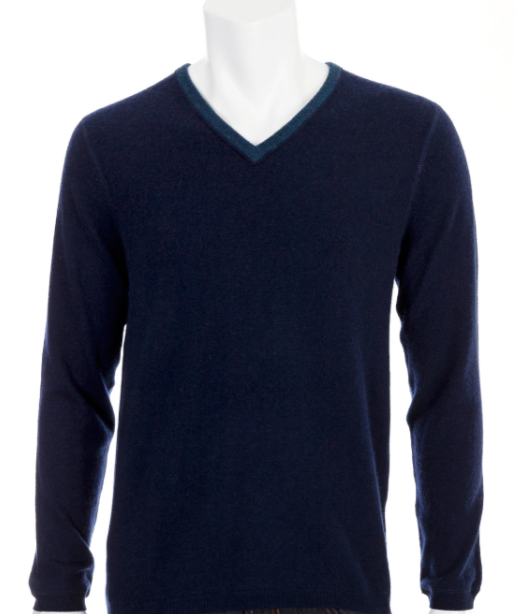 Duffle bag by archival, $205, www.roztayger.com
The Archival duffel is perfectly sized for carrying on airplanes. The bottom is covered in a waterproof, super tough nylon truck tarp to put you at ease even when setting your bag down on grimy subway platforms or dusty roads. A leather-trimmed shoulder strap is comfortable and easily removed. The handles are made in British military webbing. The duffel is constructed from the highest quality 18 oz. cotton duck and Horween leather. All edges are bound in waxed cotton tape and all stress points are bar-tacked or riveted. If you want to really wow him, organize a weekend away, so he can use the duffel! 13″ x 19.5″L x 9.5″D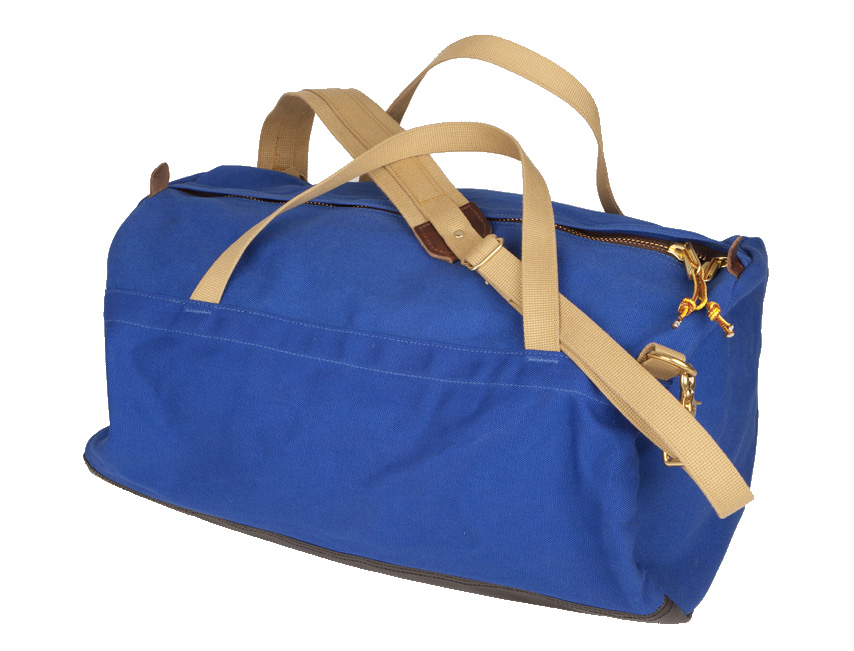 To make these gifts even more appealing, check out these Cyber Monday deals:
Scoop NYC will offer 25% off and free shipping online. 

Georg Jensen will have 10% off of jewelry and free ground shipping. 

Roz Tayger is offering 20% off site wide for three days starting Friday. Just use the code CYBERW upon checkout. 
Stay tuned for more great gifts next week!
Illysia Neumann-Loreck