Madly Chic is a fashion blog, but I can't help going off-topic to tell you about an amazing initiative that shows how a single person can make a difference in the world. Next week is Thanksgiving, and while we are giving thanks for all that we have, it's a perfect time to reflect on those who help others so unselflessly as the women below do.
The Women of Worth initiative, now in its seventh year, was launched by L'Oréal Paris to celebrate women who are making a difference in the world. The program honors women for their outstanding devotion to their causes, their commitment to their communities and their selflessness.
This year's ten honorees inspire through their dedication to philanthropy and their passion for improving the world. From young women who pioneered programs while still in high school to women who have been changing lives for decades, 2012's Women of Worth honorees are making an extraordinary difference in their communities.
Each of the incredible honorees has received $10,000 for her charitable cause and will be recognized at an awards ceremony and dinner hosted by L'Oréal Paris and Hearst Magazines on December 6th in New York City. At the event, one National Honoree, chosen via a public online vote, will be announced, and she will receive an additional $25,000 for her charity.
Public online voting for the Women of Worth National Honoree is open through November 21st on WomenofWorth.com. Visitors to the site can vote once per day for their favorite Woman of Worth, and the honoree with the most votes will be named National Honoree.
Meet the ten nominees…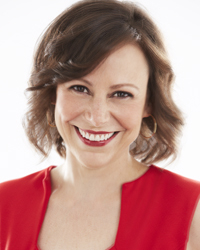 Vote for your favorite woman through November 21st at WomenofWorth.com.
Illysia Neumann-Loreck