Even if you don't watch Project Runway (say whaaat?), you'll enjoy this interview with Project Runway contestant Joshua Christensen. He is a positive, inspiring individual who got lemons when he was kicked off the show (twice) last season and made lemonade by turning it into a learning experience and a fab new job.
I met Joshua during New York Fashion Week in September 2011. He stood out from the crowd because of his bright smile and positive attitude.
Joshua's career in fashion began when he realized that he wasn't passionate about his job in banking. He started looking at different career options. He loved the idea of creating something artistic that would affect people on a daily basis, so he decided to attend the Fashion Institute of Design and Merchandising (FIDM) in L.A. Joshua finished the program and was accepted into the graduate program. He applied for Project Runway and Fashion Star (the NBC fashion designer competition) and made it to the final rounds of both shows before Project Runway gave him the green light. Here is my interview with him.
How did appearing on Project Runway impact you?
Being in front of a global audience is frightening, but it gave me a sense of self. I love what I do. Some people aren't going to like it, but that's ok.
Were there any negatives to doing the show?
There are other contestants who regret that they did the show. Most people who go on Project Runway aren't aware of the level of criticism that they're opening themselves up to. The world has an opinion and sometimes, if you listen to that opinion, it can be really hard. A friend of mine from my season and I were hanging out, and he broke down crying about all the things people had said about him. I told him that he shouldn't listen to what people say because they only see one part of us. People who watch the show are only seeing the side of us that Project Runway wants to show.
How much of Project Runway is true?
It's kind of true. The way they edit conversations and cut through challenges can change the feeling of the situation. You have to realize that it's a TV show, not necessarily a talent-driven contest. The minute you can wrap your head around that and accept it for what it is, the happier you'll be. And that's what I did. I made some of the greatest friends on the show and was able to experience something so special and singularly unique. Regardless of how I did on the show, I did it and I'm very happy I did.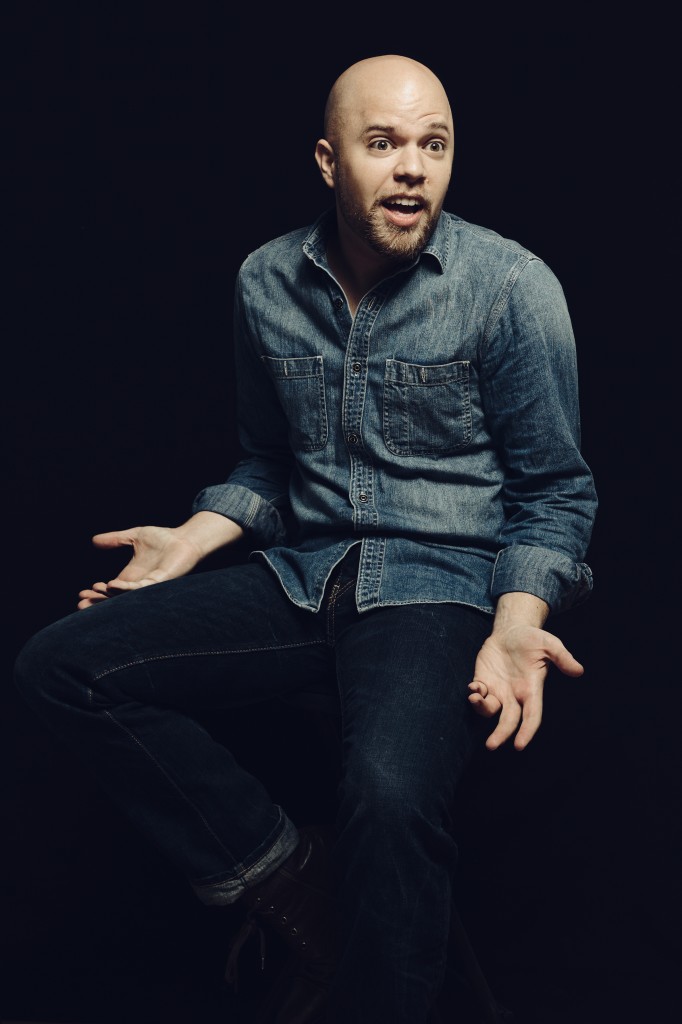 Has being on Project Runway given you any advantages in your career?
When I first meet somebody, the first thing out of my mouth is not that I was on Project Runway. I'm not trying to hide it, but I don't feel like it's something that defines me. When I do tell people, most of them are supportive about it. I feel like being on the show helped me get to this point and to the position I have right now. It's all been good things for me.
What have you been doing since the show ended?
As soon as the show was finished, I helped Viktor Luna (one of the finalists from last season) by designing the menswear for his fall/winter collection that we got to show at Fashion Week in February. Then I finished my graduate program at FIDM and designed a fall/winter collection for my line of menswear that I showed in March. Then I made a spring/summer collection that I showed at Fashion Week El Paseo in Palm Springs, five days after I showed my fall/winter collection. So I showed 3 collections in 3 months, which was pretty exciting.
Right after that, Guess called me. They had seen my show in LA and offered me a job as an associate men's designer. I've been at Guess for two months now. I'm still developing and designing my own collection and working on special projects too.
Do you have any fashion pet peeves?
When people find out I'm a designer they always say, "Are you judging me right now? I can't believe I'm wearing this." After having been judged and criticized and yelled at, I feel like people should just do whatever they want. I think everyone has a point of view. I know what it's like to have people not like what you do, and I don't want to put people through that.
What do you like to do when you're not working?
The best part about my life right now is that I've forced myself to find a work/life balance. I recently took up surfing. I need to do something that doesn't allow me to think about design for a while, and surfing is great because I'm not super good at it. I have to focus on not dying so there's absolutely no thinking about design when I'm surfing. It's strictly about surviving.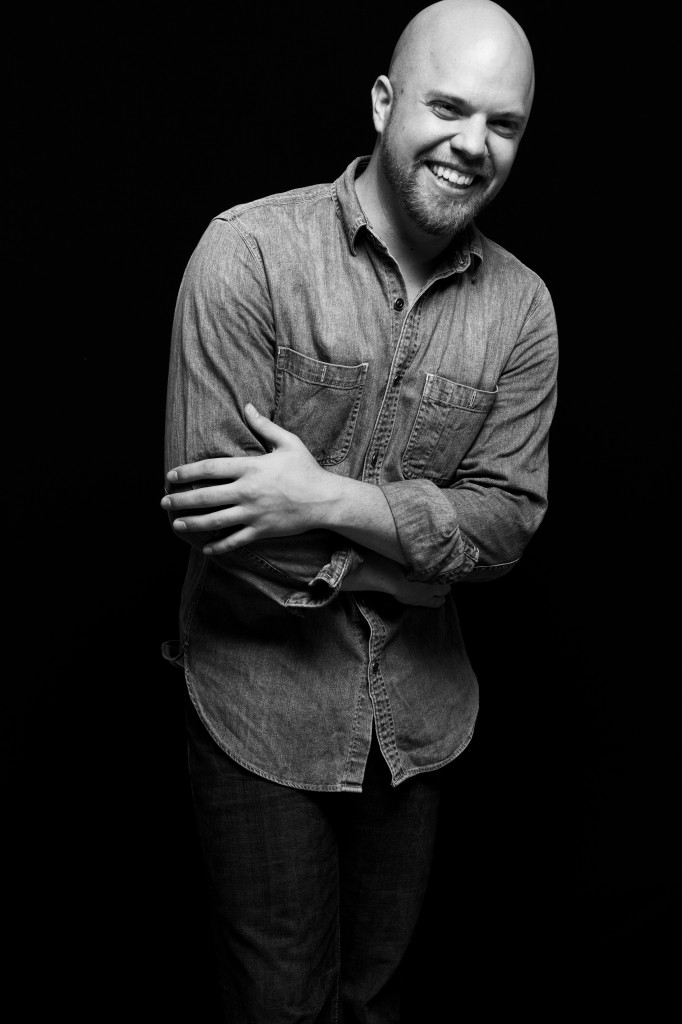 Sum up your design aesthetic in a few words.
My designs reflect a connection between the old and new, incorporating modern and architectural elements. I want to be classic but I want to make it new and interesting. It's really about the urban gentleman.
What's in store for you in the future?
I would love to develop and create my own line to be sold at major retailers at some point, but I'm open about the timing. I feel like hard work always pays off in the end, and it will happen when it's supposed to happen.
Anything else you'd like to tell Madly Chic readers?
I want to tell people how happy I am. I am so grateful to everyone for all the support and kindness they've given me. I fully recognize that I worked really hard for this, but you can't get anywhere without others. I can't help but be thankful to them.
Thanks to Joshua Christensen for the interview. Here are a few looks from his collection.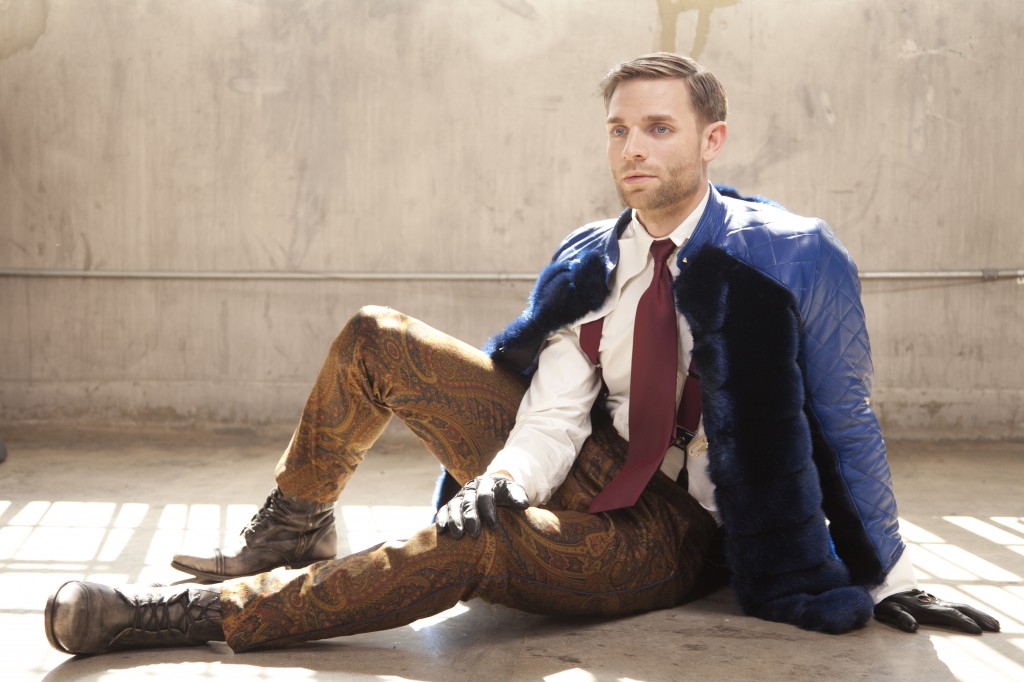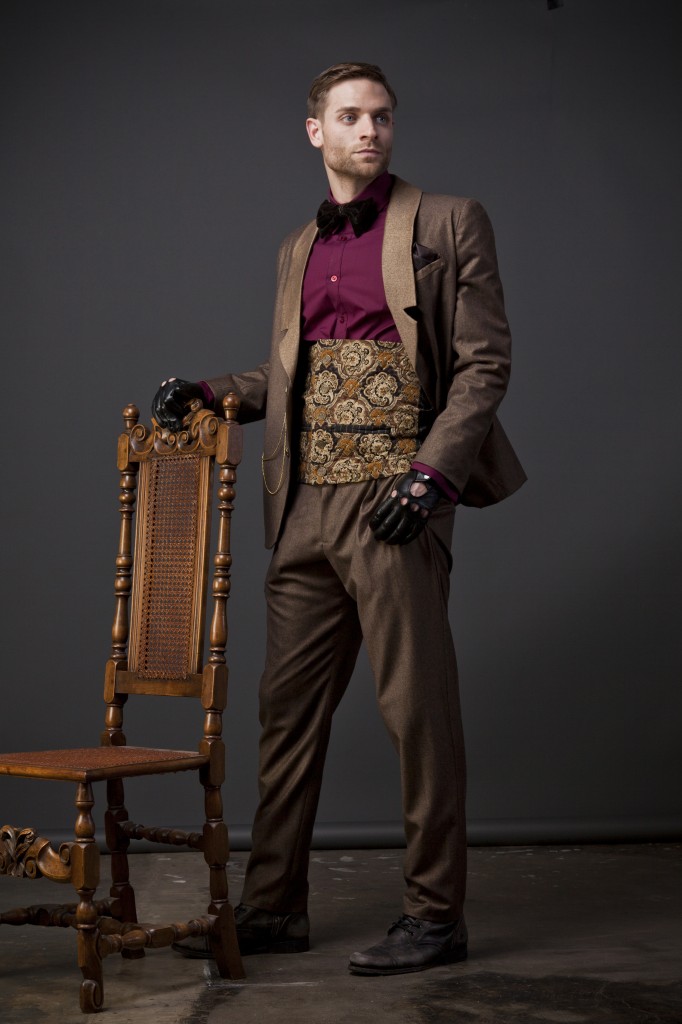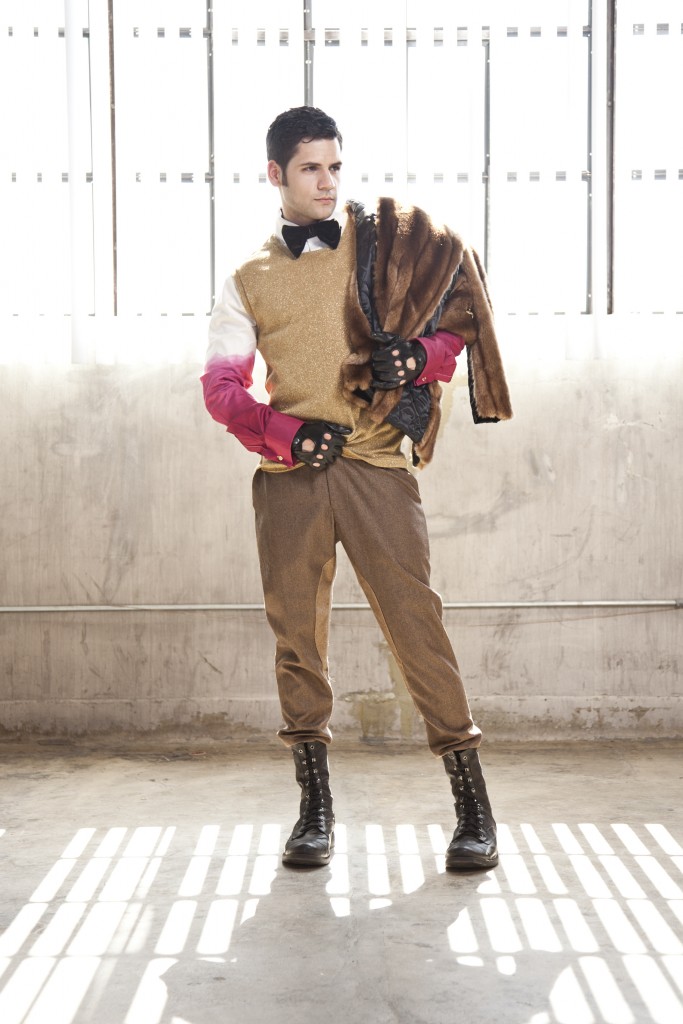 Hope you enjoyed this interview! Stay tuned next week for an interview with Project Runway finalist Viktor Luna.
Illysia Neumann-Loreck