I saw Tom's desert wedge booties online and immediately became obsessed with them. They were on backorder, but I planned a cute casual outfit around them anyway. I'm sure it will be my uniform this fall. The booties are now sitting on my desk patiently waiting for me to come home (I'm in Europe until next week). I can't wait to wear them!! They are a great transitional piece for fall, and wedges are very trendy. I though you might be interested to see the outfit I put together. It's very versatile, and you can pair each piece with tons of other things in your wardrobe.
Tom's Desert Wedge Bootie. I love Tom's because they give a pair of shoes to a child in need for every pair they sell. Shopping for a good cause is always fun! Free shipping and returns. $83.95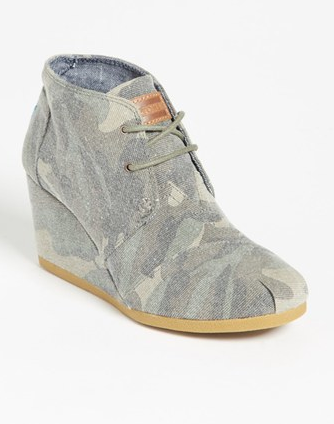 Two by Vince Camuto Studded Sweatshirt. The black and silvertone studs and rolled sleeves update this sweatshirt from ultra casual to ultra chic. When it gets cooler, I'll add a scarf and a parka over it. Free shipping and returns. $59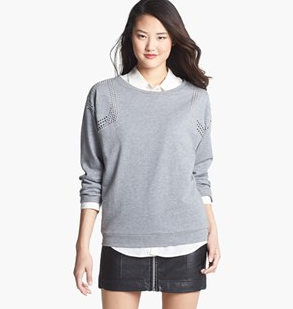 Topshop Skinny Jeans. The midtone stonewash of these jeans makes them more casual. In the late fall, when it gets colder, I'll tuck these jeans into a pair of bulky socks and wear them with the booties. Free shipping and returns. $80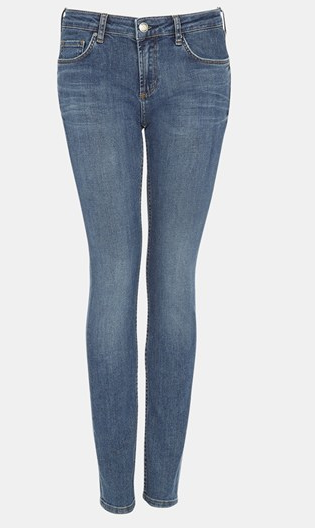 I'm not looking forward to winter, but I do love fall!
xoxo
Illysia