This fall season is much more casual than in the past and I, for one, am glad.  It's great being able to wear comfortable clothing and be trendy! LOL. This season is what I would call "comfort chic." Just because the clothes are casual doesn't mean they are dumpy! Here are 5 fall must-haves in f you want to be trendy (or comfortable!) this season.
1. Leather
Anything article of clothing in leather is trendy this season: vests, sleeveless tops, skirts, pants, leggings, jackets, etc.
Vince Camuto Faux Leather Jacket. Some faux leather is a little too fake for my liking, but this jacket is great quality. Vince Camuto has a similar in real leather for $399! Free shipping and returns. $199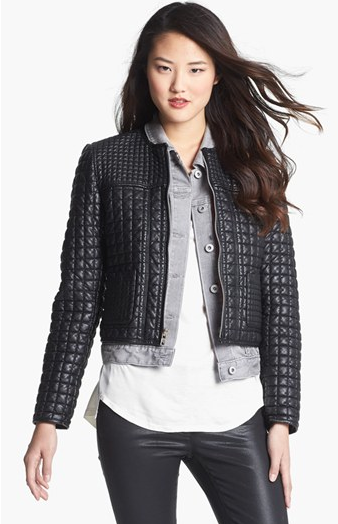 2. Camouflage
I've touched on this before. You can't walk two feet in a dept store this season without coming upon camo. I love it pairing it with something feminine for a great juxtaposition (camo pants and a lace top, for example). What's great is that you can choose from camo shoes, belts, scarves, bags, dresses, sweaters, pants and more The sky is the limit!
STS Blue Camouflage Pants. The tuxedo strip on the side of these pants add an extra chic oomph. Free shipping and returns. $54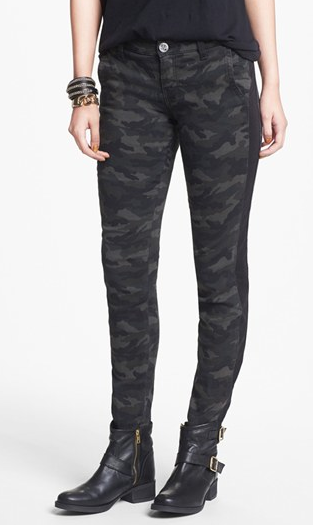 3.  Bomber jacket
I bought a satin bomber jacket last February and I wore it so often in the spring. I know it will be my go-to jacket when the temp dips a few more degrees. Since it's a trendd, it's easy to find a cute one that will keep you warm and look good.
Halogen Jacquard Bomber Jacket. I love the pattern on this jacket, and it's a great day-to-eveing piece. Free shipping and returns. $98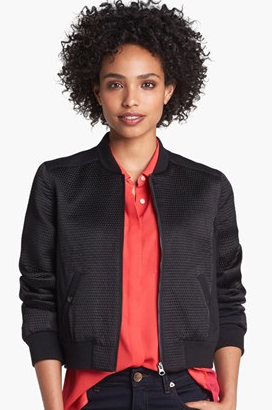 4. Cool sneakers
I've touched on this before too. I bought sneakers recently (there are sooo many chic sneakers out there now), but I couldn't help myself when I saw these. They are perfect for walking around Paris and I'm styling a photo shoot next week where I'll be on my feet all day. These will look great and keep my feet comfy.
Puma Wedge Sneakers. I'm a big Puma fan and have been wearing them since I was very small because they are headquartered next to the town where my mom grew up in Germany. They have always made sneakers that are great looking as well as functional, and these are no exception. Free shipping and returns. $79.95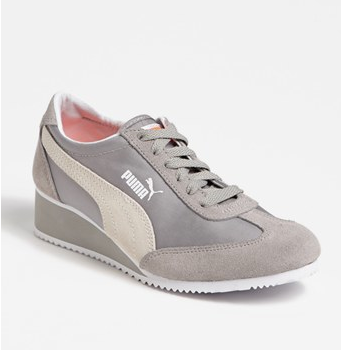 5. Knit Beanies
My head is always cold and sometimes my hair just won't do what it should (like lay there and be flat). Enter the knit beanie! There's a style and color out there that is fun and flattering for everyone.
Topshop Rolled Edge Beanie. This is a supersoft beanie made of angora, wool and nylon. Free shipping and returns. For the most flattering look when wearing a beanie, make sure to pull your hair forward so it's visible next to your face. Free shipping and returns. $28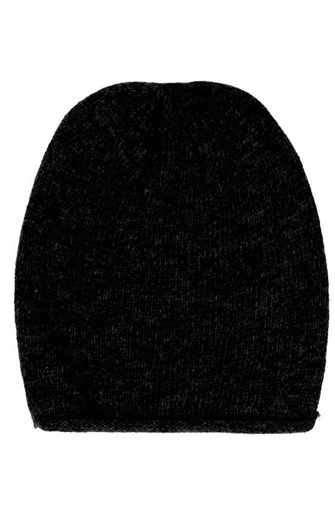 Hope you enjoy these 5 fall must-haves this season as much as I will!
xoxo
Illysia