What to wear to brunch can be challenging. I want to be so comfortable that I feel like I just rolled out of bed, but I still want to look chic. This is my perfect brunch outfit. All of these pieces are very versatile and can be worn with everything in your closet.
BCBGMAXAZRIA Metallic Fedora. The metallic color is so modern, and this hat is so cute! Free shipping and free returns. $48
Ray-Ban 'Bubble Wrap Aviator' Sunglasses. These sunglasses have been cool since they were introduced in WWI to help aviators avoid glare when flying. I love the updated shape of these. Free shipping and free returns. $140
Kule 'Beg Meil' Shirt. This classic sailor stripe was originally designed to better identify sailors if they fell overboard. I like the 3/4 sleeve on this one, so I can layer on the chunky bracelets. $95
Rag & Bone Chinos. These are a bit pricey, but they will never, ever go out of style. And, olive green is a great neutral that goes with everything. Free shipping and free returns. $175
'Galaxy' Combat Trousers. If you want something a bit more spring-like and a bit more cost effective, these cargo pants are really cute too. Was $98, now $69.99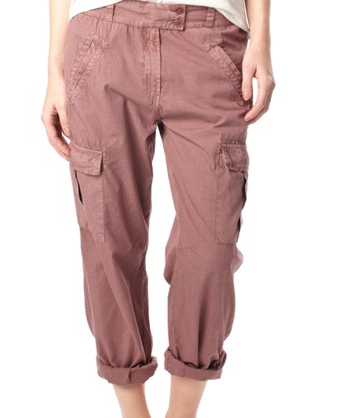 'Martine' Stud Detail Flat. I loooove ballet flats, and these pointy toes are so chic. Free shipping and free returns. $49.95
Emilie M 'Catherine' Tote. This tote is a great size to carry everything I need for a day out, and the leather is really soft. I love this color for spring. It's a great replacement for your black bag, and it even comes with the removable scarf. Was $70 now $44.99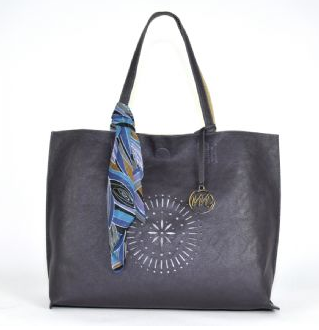 If you don't like this look but still want a great brunch outfit, here are some tips…
What makes this outfit is the juxtaposition of a classic top, hip pants and ballet flats/jewlery with a hard edge. Pair different styles together to achieve the same look
A long pendant and some chunky bracelets complete the outfit. H&M and Forever 21 both have great and inexpensive jewelry
Flats are a must to be comfortable. I just don't believe those women who say that their Manolos feel like slippers
It's important to wear clothes that are not constricting because you might want to eat a stack of chocolate chip pancakes…and bacon
Don't forget a big bag you can throw everything and the kitchen sink into if you're going to be out all day
A hat is key if you rolled out of bed and don't have time to wash you hair
It might be a little too bright out after the pitcher of margaritas you drank the night before so bring your sunglasses
And don't forget mascara, a little blush and lip gloss so you don't look like a zombie
Bon Appetit!
Illysia