There's always a lot of pressure to look fabulous on the last night of the year, so I've put together a list of things to help you get gorgeous for New Year's Eve. Cheers!
Clare Vivier Clutch, $164, roztayger.com
Every girl needs a fab bag to go with her outfit. This clutch from Clare Vivier is the perfect accessory. It's gorgeous, but it won't overwhelm your outfit. I'd even wear it with jeans and a sweater for date night. It is a simple Italian leather pouch with a top-zip closure and single compartment in a fab pewter color. You can also carry it inside a larger bag during the day and take it out to use as an evening bag. 11.5″ L x 5″ H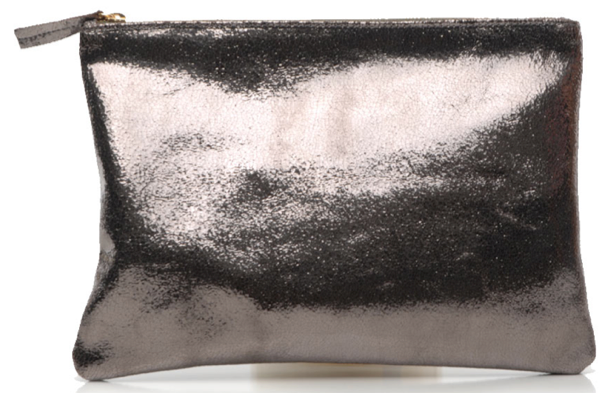 Completely Bare Hypo-allergenic Hair Removal Wax Strips, $12.99, barelythere.com
You never know what can happen on New Year's Eve, so make sure your skin is soft and smooth all over! These hypo-allergenic wax strips require no heat, are easy to use and custom-shaped for all body parts. The kit includes 42 strips: 12 body strips; 18 bikini/underarm strips; 12 face strips; 6 completely-off towelettes.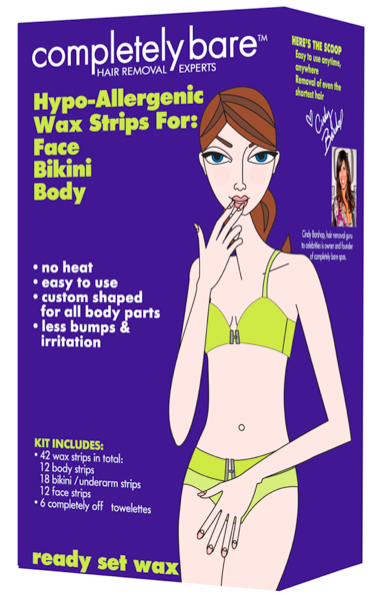 L'Oreal Elnett Hair Spray, $14.99, drugstores, Target, Walmart
Look inside any professional hair stylist's kit and you'll find Elnett. It was previously only available in Europe, but now we're lucky enough to have it here too. Elnett is so fine that it disappears with a swoop of a brush (no helmet head!), but the hold lasts and lasts.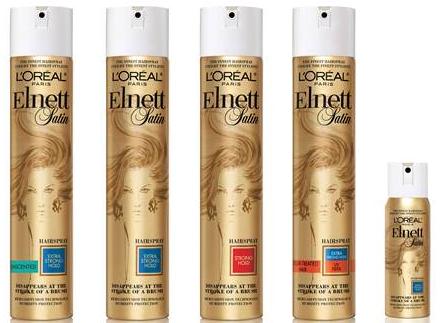 Mineral Fusion Smoky Eye Kit, $24.99, mineralfusion.com
Everything you need to achieve an elegant look for New Year's Eve. This easy-to-apply, 3-step Golden Touch Smoky Eye Kit offers the sexy sophistication of gold and bronze tones with a touch of shimmer. Kit includes: Graphite mascara, Touch Eye pencil, Espresso Gold eye shadow trio.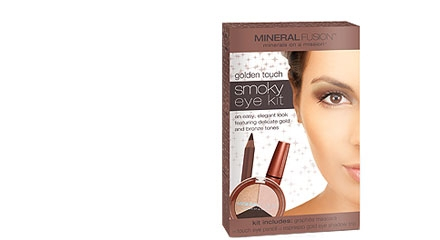 L'Oreal Infallible 8 HR Le Gloss, $9.99, drugstores, Target, Walmart
I am more of a lip gloss than lipstick girl, but it's hard to find one that lasts. I tried L'Oreal's improved hydrating lip gloss and was sold. I love the applicator that gives me precise coverage and the colors are beautiful (I have Truffle, third from left). And it did last a really, really long time. Hooray!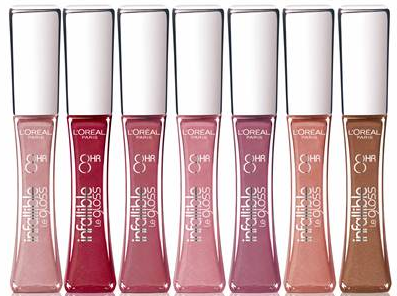 Karl Largerfeld for Shu Uemura Nail Polish, $18, shuuemura.com
Karl Lagerfeld dares you to tint your nails with iconic colors and shimmery textures, or go a step further and play with specially designed nail stickers that come with the polish. This color, Shu Shu Red, is a modern twist on classic that will add a vivid, glamorous look to your fingertips, so you can usher in the new year in style. The polish also comes in Black and Royal Beige. 



Happy New Year!
Illysia Neumann-Loreck