Isn't it nice to find a gift set that's already pulled together? I found these 3 cute gift ideas for under $50 from Piperlime.com. Each has a theme: BFF, office pal and hostess with the mostess. Love them!
OMGIFTS BFF Gift Box. Rachel Zoe, a Piperlime guest editor, said, "The Piperlime gift boxes are such a fun and easy gift for any girl on your list this holiday season. I love that the OMGift box is filled with "essentials" – a lip gloss, jewelry and printed canvas pouch." The set includes a cotton canvas makeup bag, a Bliss Spa Lipgloss set, a Piperlime xoxo necklace and The Fortune Teller's Book of Love. $48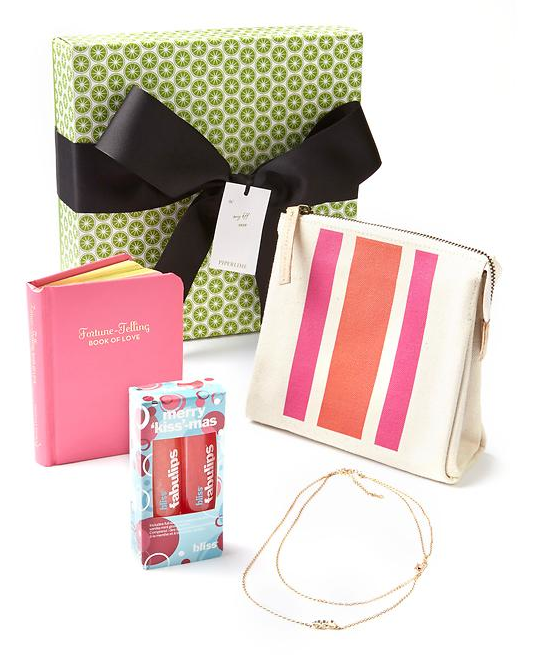 OMGIFTS Office Pal Gift Box. Jessica Alba, also a Piperlime guest editor, said, "The Piperlime gift boxes are a cute way to send a gift. Bundling a bunch of little things is great. For the Office Pal gift box, a little personal message inside the book would be a nice touch on the gift." This set contains an illustrated desk calendar, a Bliss Spa hand cream and lip balm set, a Piperlime Type A necklace and a Kate Spade notebook. $48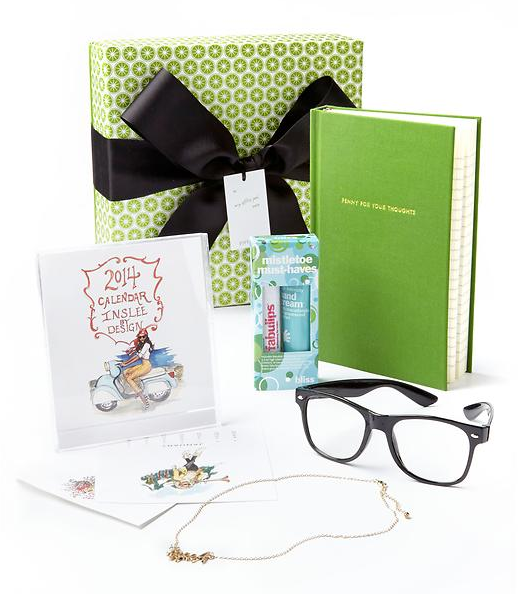 OMGIFTS Hostess with the Mostess Gift Box. Olivia Palermo, another Piperlime guest editor, said, "These cocktail napkins are a chic way to protect your table and I love the Flamingo stirs- so fun and quirky for your cocktails." This set includes a Kate Spade 2-piece bar set, a set of 6 cloth napkins, 3 Piperlime stackable enamel bracelets, flamingo stirrers and a swatch book with 50 cocktail recipes. $48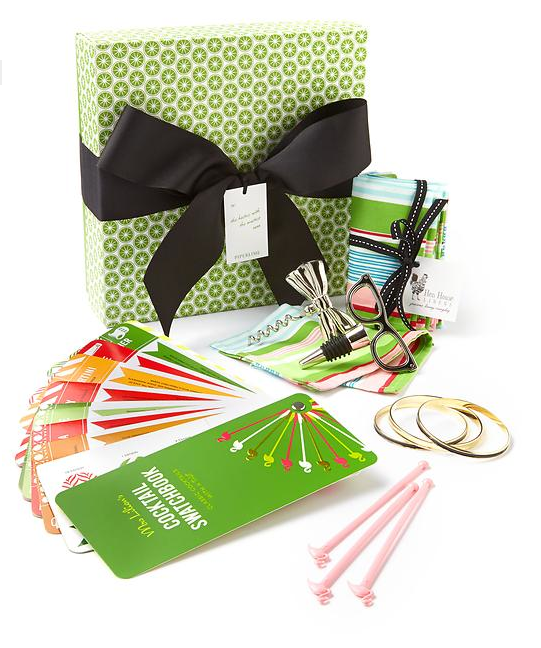 You'll have fun giving these gifts, and they'll have fun receiving them!
xoxo
Illysia