Whether you like the TV show Gossip Girl or not, you have to admit that the fashion is fabulous! Yesterday on the show, Blake Lively wore a Josie Natori chemise layered under a skirt, sweater and scarf. Lingerie as outerwear is chic and Lively's take on it was very unique.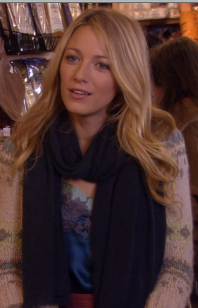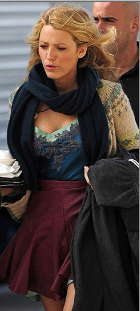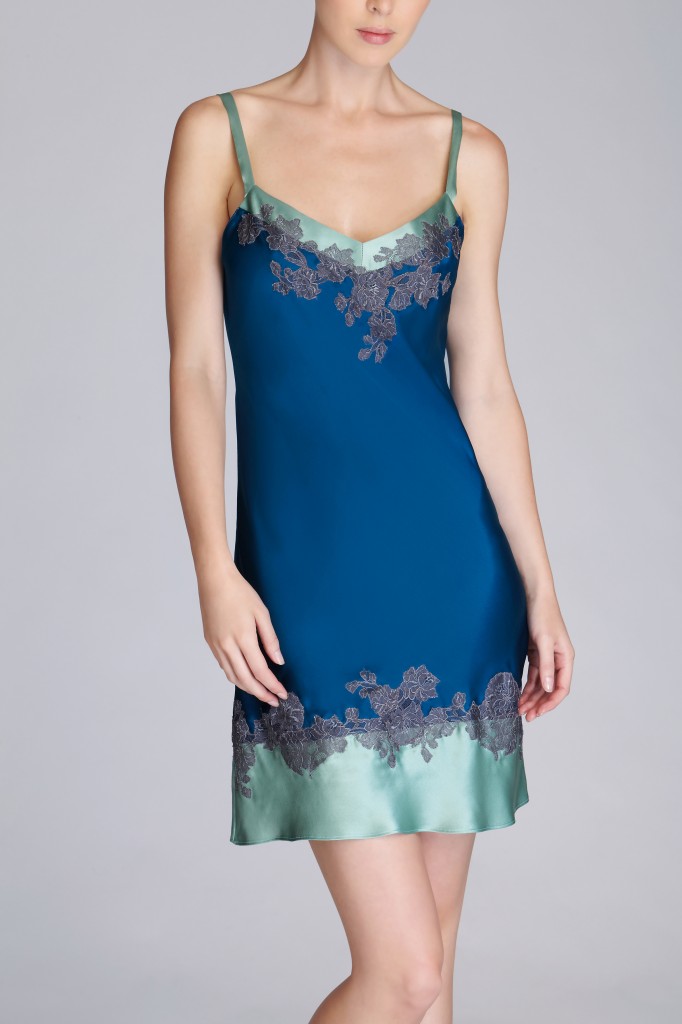 The 100% silk charmeuse chemise that Blake Lively wore is available at natori.com for $295.
When layering lingerie, there is a fine line between what works for the bedroom and what works as streetwear. Here are a couple rules for how to wear lingerie as outerwear.
1. Wear proper foundation garments. A bra is definitely necessary!! If the piece is cut very low, wear a tank top underneath.
2. To make lingerie street chic, juxtapose the soft femininity with something hard-edged, like boots or a leather jacket, or masculine like a blazer. 
3. If you're wearing a chemise or slipdress, make sure the length is appropriate. If it's not, layer it under a skirt (as Lively did) or pants.
4. Don't show too much skin or you'll look like a streetwalker, not a trendsetter.
5. Don't try this look at the office unless you work in a creative environment. It's usually best reserved for nighttime or for a weekend. 
Lingerie as outerwear started with Madonna in the 80s, but it's come a long way since then. Play around with different looks to figure out how to make this trend your own!
Illysia Neumann-Loreck