A gift guide wouldn't be complete without a few baubles, right? I searched high and low and found some really chic and unique pieces that will make great gifts for those women on your list who have everything. Here is my holiday jewelry gift guide.
Swarovski Atelier Hariri & Hariri Earrings, $340
Internationally acclaimed architects, the Hariri sisters, return for a second season of designing for Swarovski, and what a return! This pair of pierced earrings is so gorgeous! Each one features a large Sahara crystal in a unique shape designed by Hariri & Hariri. All metalwork is palladium-plated. Find them here: Hariri earrings.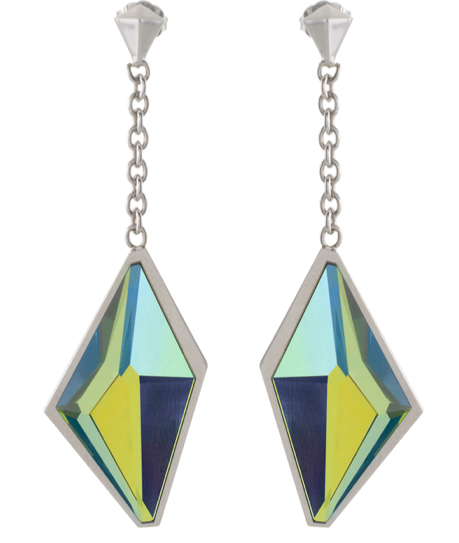 Swarovski Atelier Hariri & Hariri Pendant, $250
This statement pendant has a unique crystal shape also designed by Hariri & Hariri, set into a dynamic palladium-plated metal motif and strung on black waxed cotton cord. Available here: Hariri pendant.

Stella Plated Stainless Steel Watch by Fossil, $125
Rose Gold is all the rage right now. Combined with a few style details from men's watches, this timepiece is an attention-getter. A brushed metal finish and an oversized case make it a standout piece for everyday wear. Find it here: Fossil watch.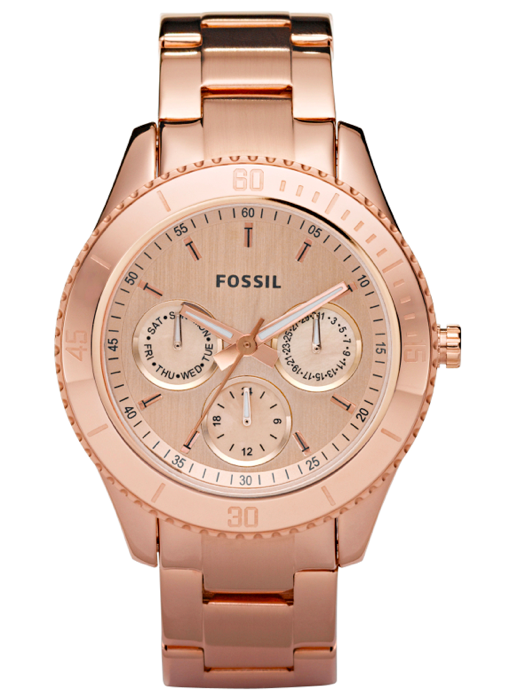 Georgia Leather Watch in Brown by Fossil, $115
Delicately shaped, but versatile enough to be worn everyday, this timepiece features a chic triple-wrap strap in an exotic python print. The Adjust-O-Matic closure allows you to self-adjust the size of the strap or bracelet, making it the perfect gift that she can wear right away! Find it here: Python watch.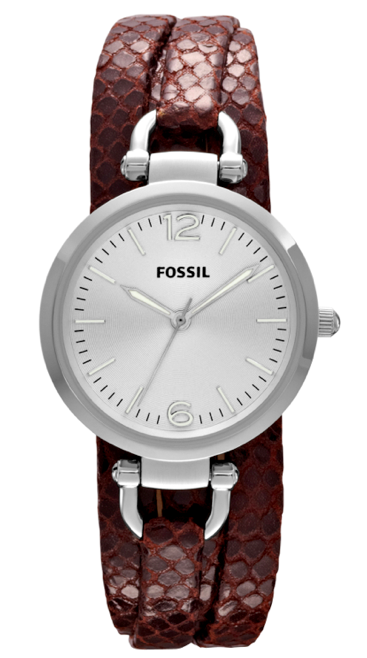 Georg Jensen Sphere Bangle, $275
This sterling silver bangle is perfect for stylish stacking or wearing by itself. I love the delicateness of it. 
Find it here:
Bangle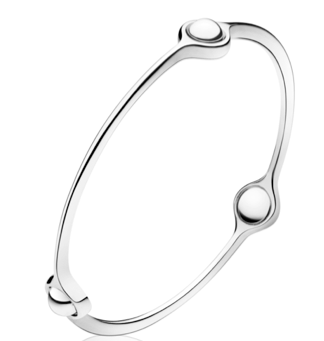 Georg Jensen Regitze ring, $550
This ring, designed in 2012, is made from blue jade and sterling silver, and what a statement it makes!  Find it here: Ring.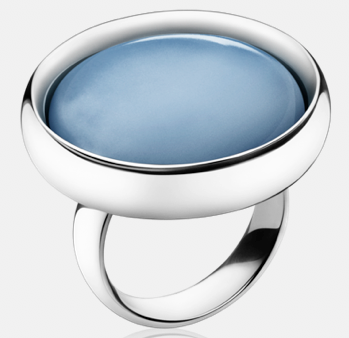 Georg Jensen Vivianna Bangle Watch, $2,300
If you're looking for a high-end unique watch for a loved one, this is a fabulous option. The bracelet design is open-ended, not completely encircling the wrist. "I wanted to free people from the slavery of time. I wanted to make a watch that reminds you that life is here and now, so I created a watch with a mirror face and no numbers," said legendary Swedish designer Vivianna Torun Bülow-Hübe of her design. Find it here: Bracelet watch.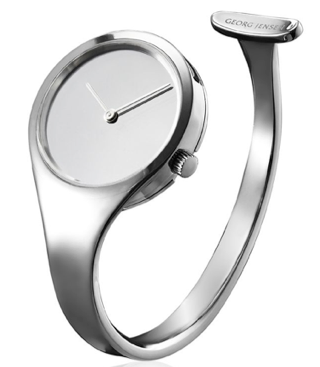 Happy Shopping!
Illysia Neumann-Loreck