I think the only reason I haven't frozen to death (yet) this winter is because I've been layering like crazy. Layering clothing can be tricky because if done incorrectly, you could end up looking like a bag lady. You also probably don't want to add bulk to your frame, and you want to create a look that's fab, not overworked. Here are some tricks of the trade to show you how to layer and still look chic.
Layer the thinnest fabric first and keep the bulky pieces (heavy sweaters and jackets) for the outermost layer.
Make sure to keep a layer or two unbuttoned. If all layers are buttoned you'll look bulkier than you are (and like you're hiding a ham under your clothes!).
Pick either a scarf or a necklace or bangles to accessorize with. All of these together would be overkill in a layered look.
Mix different styles together. If you wear a beanie with thermal shirt under a plaid shirt with old, ripped jeans, you'll look like a lumberjack (no offense to lumberjacks!) or a singer from a grunge band in the 90s. Instead, wear booties with heels, skinny jeans, and layer a blazer over the plaid shirt for a chic look.
Watch the scale of the prints. You have a lot going on with the different layers, so keep the patterns simple. An overpowering print will look out of place in the outfit.
Balance the proportion of the outfit. On the bottom, you can wear shorts with tights, a slim skirt or fitted pants. Don't wear a wide-legged pants or a circle skirt with multiple layers on top or you will look heavier than you really are. And who wants that???
Here is an outfit that will show you some of the tips above in action.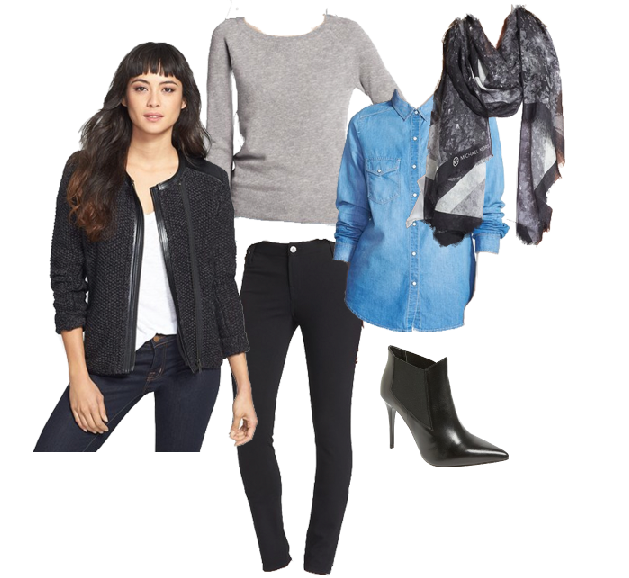 Michael Kors Scarf. Because this scarf is a mixture of wool and silk, it is warm enough for winter, but light enough so it won't be too bulky over all the other pieces. Free shipping and returns. $88.00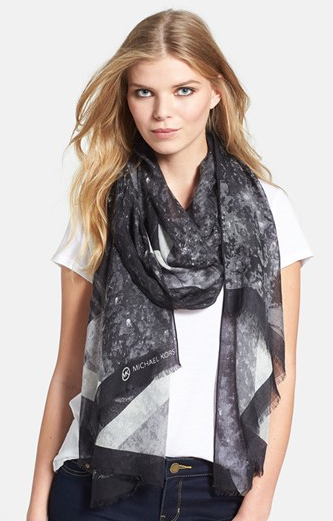 Trouve Textured Biker Jacket. This is such a cool girl jacket. I love the hard edges of the silhouette, but the texture softens it up a bit. Free shipping and returns. Was: $118.00. Now: $79.06. 33% off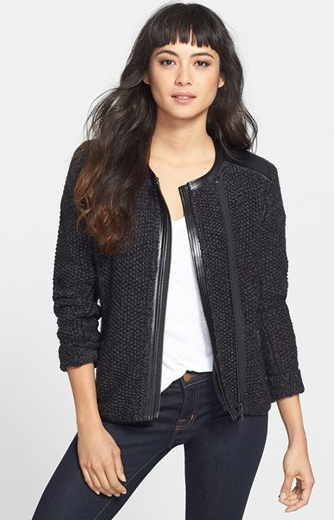 Halogen Cashmere Sweater. A thin cashmere sweater is perfect for layering because it won't add too much bulk to your figure. Free shipping and returns. Was: $128.00. Now: $84.90. 33% off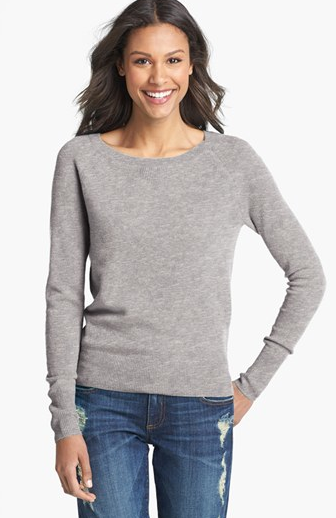 Hinge Chambray Shirt. The shirt should stay untucked and hang below the bottom of the sweater to show off the layered look. Chambray shirts are better to layer than regular denim because they are not as stiff or bulky. Free shipping and returns. $68.00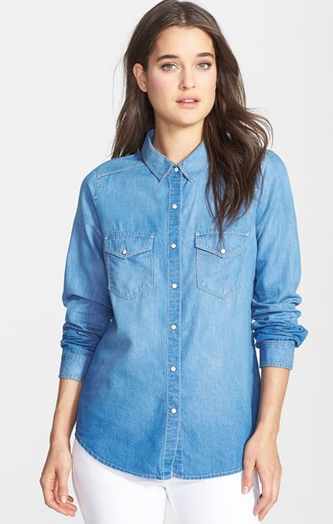 Vince Camuto Skinny Knit Pants. Because you are wearing multiple layers on top, a skinny bottom will look great with this outfit. Free shipping and returns. $89.00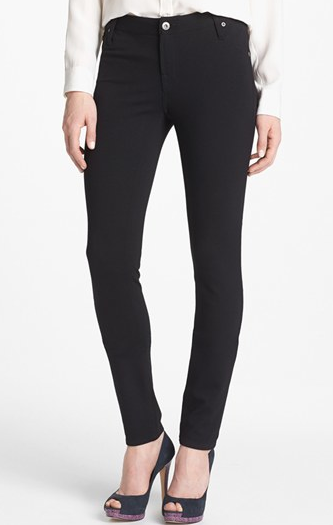 Topshop Chelsea Bootie. These sleek booties with a skinny heel complete a very chic (and warm) the outfit. Free shipping and returns. $136.00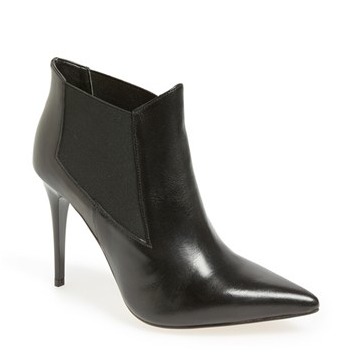 You can also skip the shirt or the sweater or the scarf for a less layered look or when the weather (finally!) starts warming up a bit.
xoxo
Illysia