The midi skirt, one that falls below the knee and above the ankle, is all the rage this fall. I love it because it reminds me of the gorgeous fashion from the 1940s and 1950s. It can be very flattering if worn the right way and very frumpy if worn the wrong way. I thought I would give you some tips for how to wear a midi skirt so that it looks fabulous on you!
Slightly flared midi skirts are flattering on many different body types.
Make sure the midi skirt ends at a thin part of your leg (above or below the calf). If it ends at the widest part of your calf, it can make your legs look thicker.
Wearing ankle straps or oxfords with a midi skirt will make it look matronly, and it will make your legs look shorter. So be sure that your shoe is open on the top of the foot, like a pair of pumps or ballet flats to make your legs seem longer. A pointed toe and thin heel will further elongate your legs and make them look thinner.
Wear a more fitted top that doesn't come past your hips for the most flattering proportions
Choose a fabric that does not have too much bulk to it, or it can make you look bulkier too (as stylish as they are, best not to buy a leather midi skirt).
Women who are petite can wear midi skirts too as long as they follow the rules above.
Trying to decide what to wear with a mid skirt? Here are some chic examples.
Lafayette 148 Turtleneck. This wool turtleneck has a great fitted shape. Free shipping and free returns. $248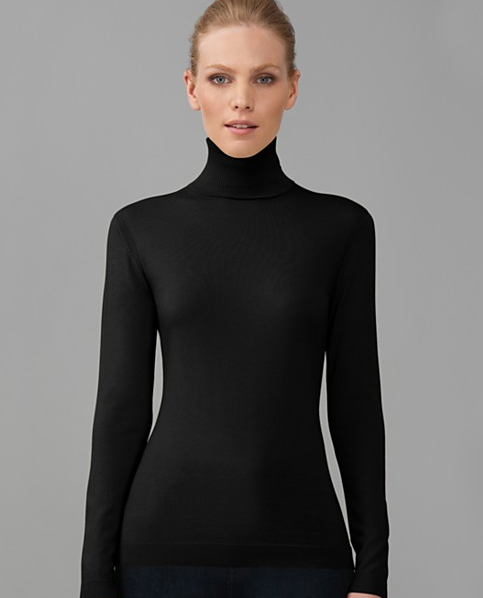 Helmut Lang Colorblock Sweater. Helmut Lang is one of the coolest designers out there. This will looks great with a midi skirt as well as with skinny jeans and booties. $255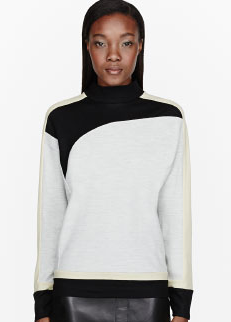 Max Mara Skirt. This skirt will make your legs look great because it ends at a very thin part of your leg: between the knee and the calf. Free shipping and free returns. $325
Michael Kors Pump, $295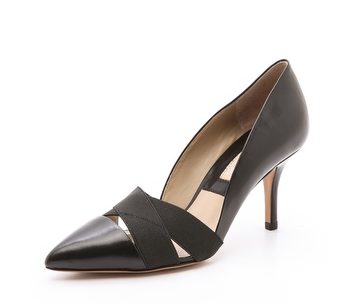 LK Bennet Kitten Heel Pump, $295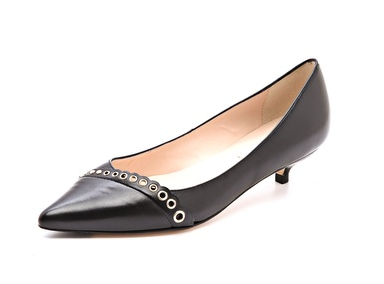 Vera Wang Vamp Pump, $298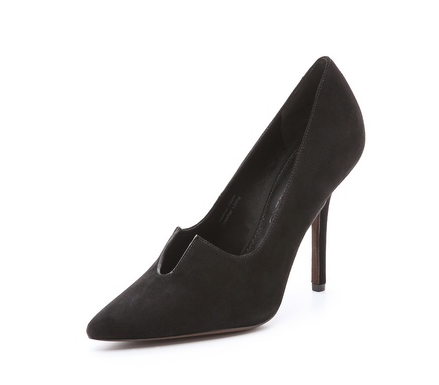 Now that you know how to wear a midi skirt, have fun with this trend!
xoxo
Illysia