Horrible name aside, oxblood is a gorgeous color for fall. It's a rich color similar to burgundy but deeper, and it screams luxury.
Oxblood goes with many colors but my favorite combinations are oxblood and black, cream or khaki and, believe it or not, it's a beautiful offset to leopard.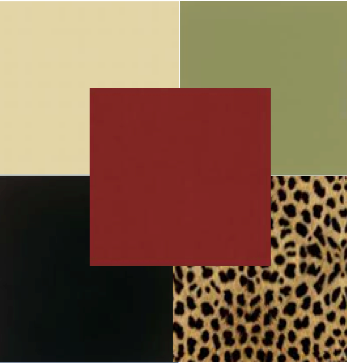 Leather is a must-have this season, but why not add some extra oomph to it and buy a leather jacket in oxblood? This one would look great with jeans or black pants.
Bernardo Leather Jacket. Free shipping and returns. Was $398.00, on sale for $299.90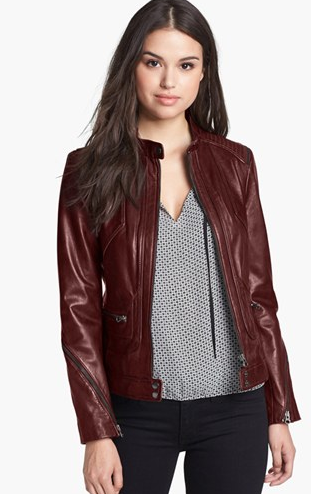 Faux leather leggings or a pair of coated jeans like the ones below are a gorgeous way to wear oxblood. Pair it with any of the above colors and pumps or booties. Go wild (literally) with a leopard print blouse or be more conservative and wear the jeans with a neutral sweater.
NYDJ Coated jeans. Free shipping and returns. $130.00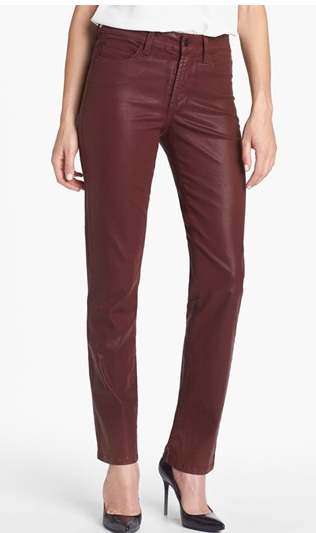 If you don't want to commit to an article of clothing, you can accessorize with an accent of oxblood instead. Here are some of the season's most fab accessories.
This is a great layering bracelet. I would pair it with a couple gold link bracelets (real or faux) for an eye-catching look.
Leather Tassel Bracelet. $24.95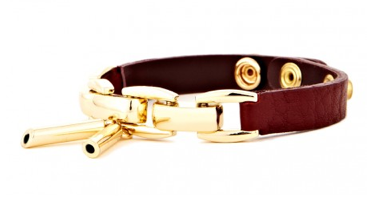 I love a deep nail polish in the fall and winter. This nail color by RGB is so rich looking. If you don't want to wear it on your fingernails, try it on your toes! As a bonus, this chip-resistant formula is free of formaldehyde, toluene and DBP (dibutyl phthalate).
RGB Nail Color. $16.00
You should always have one focal point on your outfit, so wear the wedges below with an all black outfit to make them stand out. TOMS gives a pair of shoes to a child in need for every pair that is bought.
TOMS Serpentine Wedges. $165.00
The faux leather bag below is a great size for work, and it pairs well with the colors above as well as with grey, orange, brown and navy. It even comes with a wristlet that you can use for cosmetics or detach and use as a separate bag.
Street Level Reversible Tote. Free shipping and returns. $48.00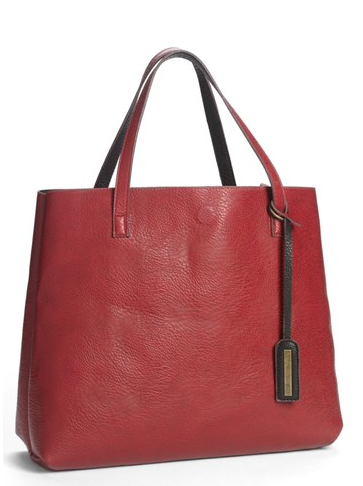 The scarf below makes a great accent when you wear it with a neutral, or you can be bold and wear it with orange or red sweater.
David & Young Open Weave Scarf. Free shipping and returns. $20.00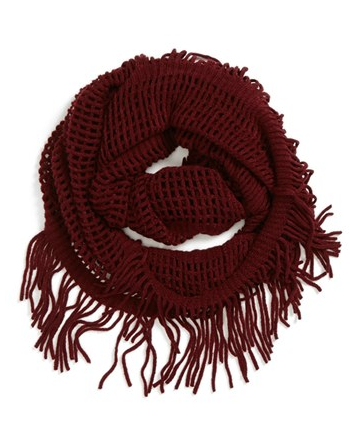 Now that you know how to wear the color oxblood, enjoy it this season.
xoxo
Illysia