For me, braided bracelets and summer go hand in hand. They remind me of summer camp, of making lanyards and of sunny days. Even though I'm all grown up, I still love wearing braided bracelets. A couple years ago. I came across a women named Allison Gentile selling braided leather bracelets on the street in NYC. I bought one and have worn it soooo often through the years either by itself or stacked with other bracelets. I decided that I wanted a new color for this summer, so I found her card and looked up her website.
Allison's website, Borninbrooklynleather.com, has an amazing selection of leather bracelets as well as other jewelry. My favorite is this one. I love the turquoise with silver, but it also comes in gold. And I love the cute little peace sign that comes as a free option.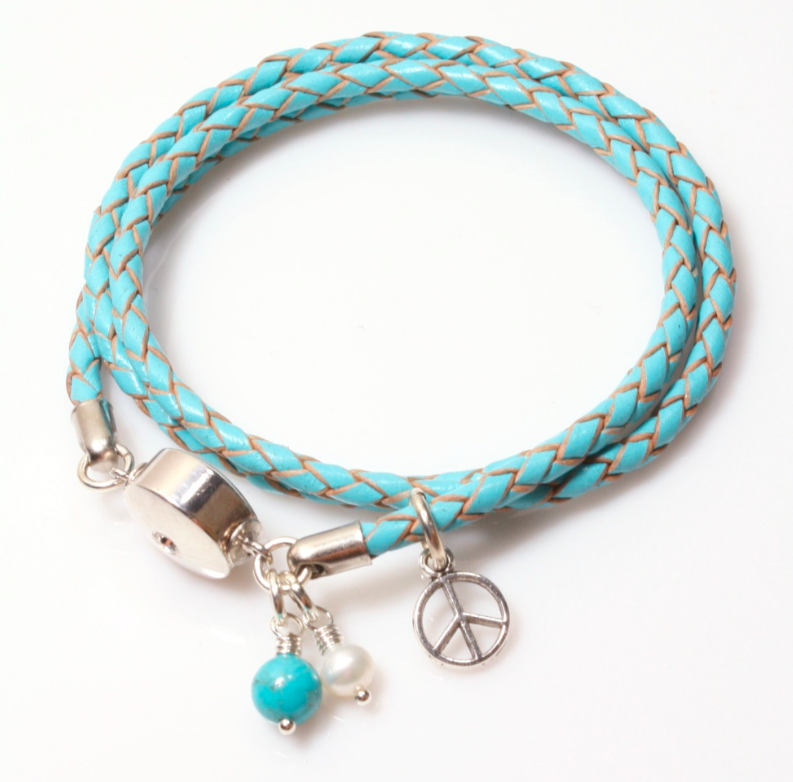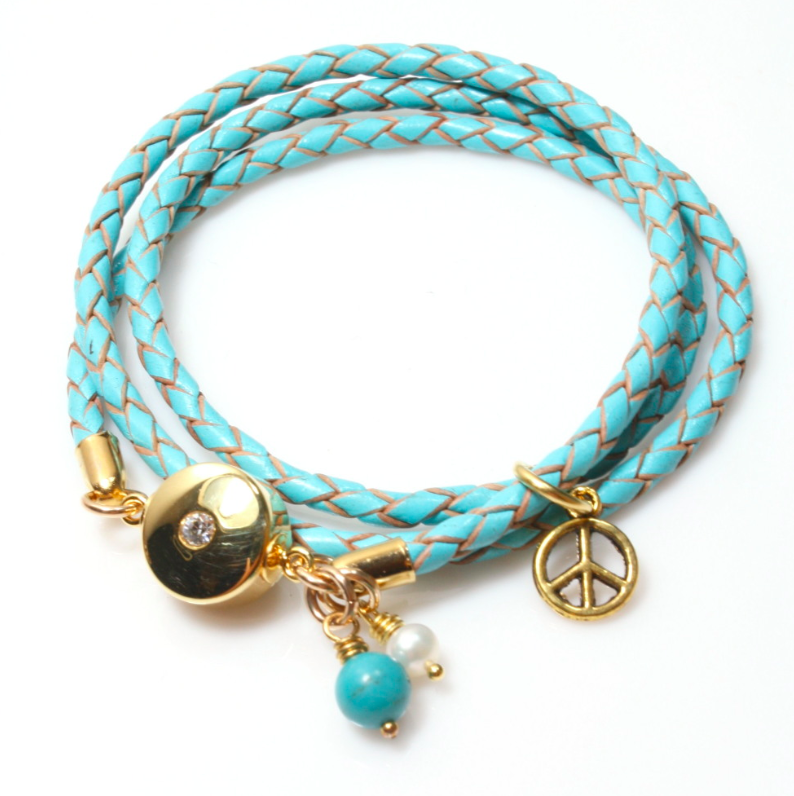 It's such a stylish bracelet for summer! The other fab thing about Allison's bracelets is that you can pick the size you want. I have really skinny wrists, so it's great for me. Also, this bracelet is only $42, an amazing price for the quality and style. I've seen these type of bracelets in department stores for over $100!
xoxo
Illysia
PS-If you're ever in NYC, look for Allison in the meatpacking district most weekends!