If you're a regular reader of my blog, you know that I can't resist a sale, and Shopbop has an amazing one going on through October 16th. Everything is on sale sitewide, except for a small number of restrictions.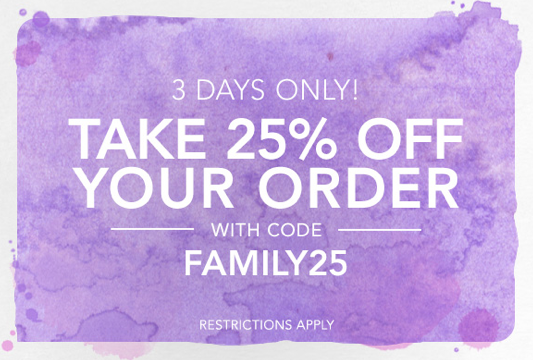 I found some items I'm really excited about and I wanted to share them with you. As I mentioned in my breast cancer awareness post, Christmas is coming up and some of these things make great gifts! Here is the best of the Shopbop sale.
Splendid Jersey Turtleneck. $54, now $40.50. Some turtlenecks are very thick and add bulk to your figure. I like this one because it's fitted and very thin. It also makes a great layering piece, and it's a great price (and it looks really cute with ripped jeans)!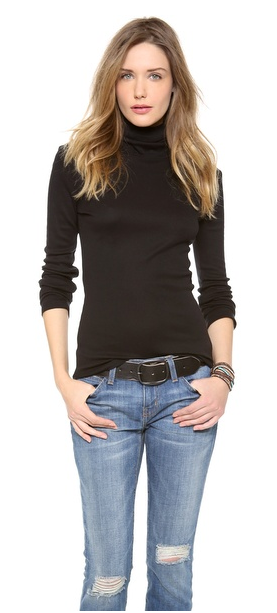 Michael Kors Slim Watch. $198, now $148.50. I think of watches as jewelry and this one will really amp up your look! Goldtones are so pretty for fall and winter.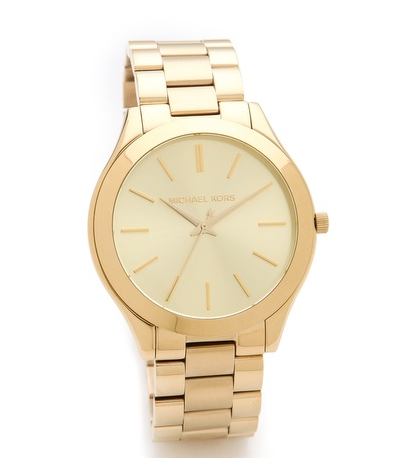 1717 Olive Beanie With Beads. $44, now $33. 1717 Olive is the name of the brand, not the color! The beads in this beanie make it stand out from the rest. If you're not sure what kind of hat would look good on you, check out my post on How To Find A Flattering Hat.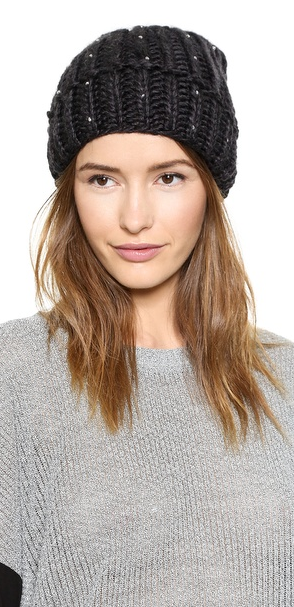 Edith Head How To Dress For Success Book. $19.95, now $14.96. Edith Head, in case you don't know, was a costume designer whose career spanned almost 60 years. She was nominated for 28 Oscars and won 8 times (a record in this category). In 1967, she wrote a book titled How To Dress For Success, and it's been reprinted. This is a great gift for a true fashionista or old movie buff. I want this book for Christmas. Hint, hint!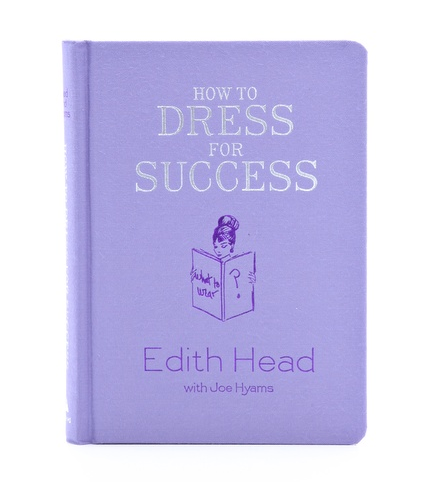 Rebecca Minkoff Wallet. $175, now $131.25. I love this wallet because it's punk but has a sense of humor with it's little eye studs. It's black so it goes with everything, but it's easy to find in your handbag because of the hardware. The Shopbop sale is a great time to pick up a luxe wallet at a great price!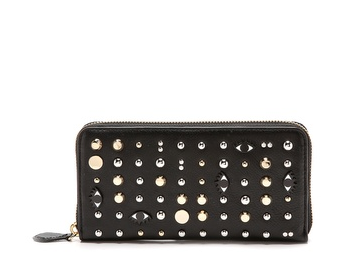 xoxo
Illysia