I have been mesmerized by Diana Vreeland since I read a biography about her years ago. She was the editor of Harper's Bazaar from 1936 to 1962, and in that time changed the face of fashion magazines with her creativity and flair for the dramatic. In fact, the editor in the movie Funny Face starring Audrey Hepburn was based on her.
As editor-in-chief of Vogue from 1936-1961, she transformed the magazine into the dominant fashion force that it has remained to this day by translating the energy of the sixties to its pages. She also helped launch the careers of many designers including Diane Von Furstenberg, Manolo Blahnik and Oscar de la Renta, she discovered Lauren Bacall and was a fashion advisor to Jackie Kennedy.
After Vogue, Vreeland took over the Costume Institute at the Metropolitan Museum where she brought fashion to life in her typical dramatic way. She redefined the importance of fashion's relevance in history.
Vreeland loved fragrance, whether it was a candles, potpourri, creams or perfumes. She even had fragrance pumped into the air conditioning ducts of the Costume Institute. So it's very fitting that her grandson, Alexander Vreeland, has launched a line of fragrances called Diana Vreeland Parfums. Each perfume is named after one of her famous quotes, and comes in a gorgeous bottle.
Diana Vreeland Parfums. $185 for 50 ML. $250 for 100 ML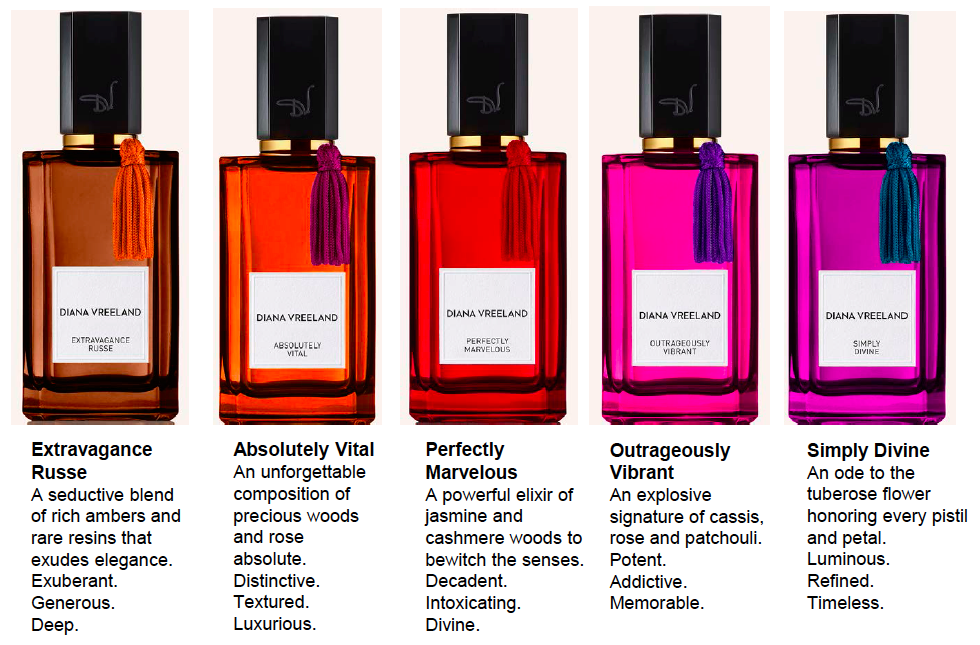 I was lucky enough to attend the launch party at Bergdorf Goodman. Full disclosure: Mr. Vreeland was kind enough to pose for a photo with me but it was so horrible that I just couldn't put it out in cyberspace!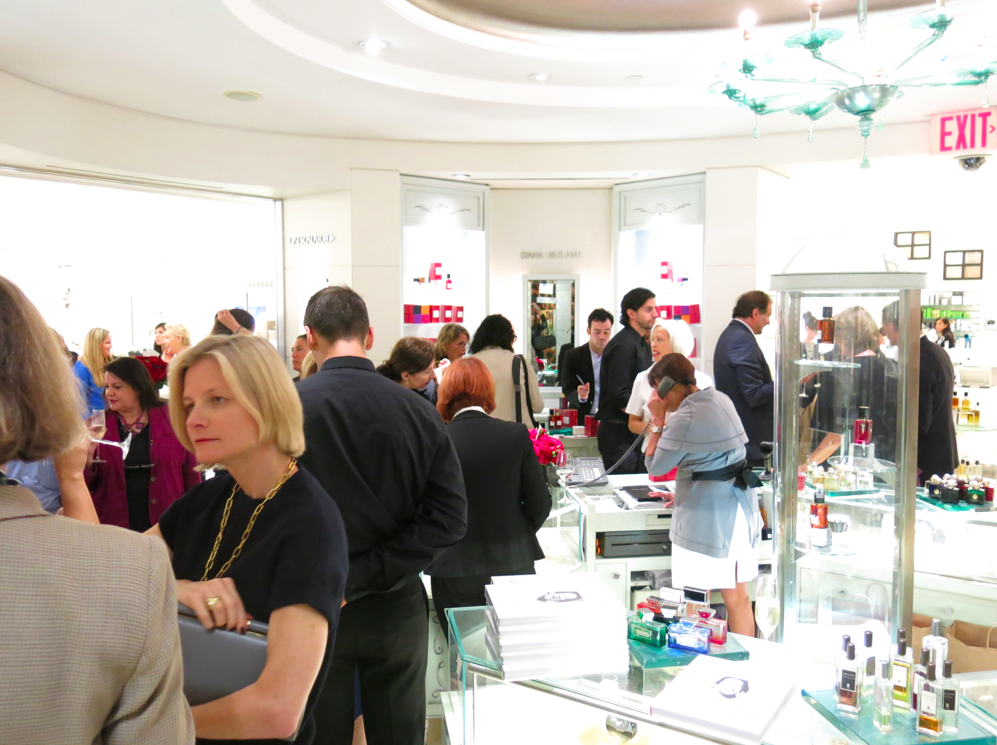 Diana Vreeland is a fascinating character, and there have been at least 10 books written about her plus an interesting documentary called, "The Eye Has To Travel." They are great for anyone who is interested in fashion and fashion history.
xoxo
Illysia