Summer is almost here (so close!), and it's time to lighten up your makeup. Not only is heavy makeup a bad look for the warm weather, but  when it's hot and humid it feels like you have a blanket on your skin. Yuck! One way I lighten up on my makeup is by using a dual-purpose product that is perfect for summer: a color stick for my cheeks and my lips. It's a great product that looks very light and natural for the season. I have two that I love, and both are made with all natural ingredients. Bonus!
Josie Maran Argan Color Stick. $22. Free shipping with a $50 purchase or more. This stick has a touch of shimmer to it, so it's perfect for summer. I like the Rosy-Dusty Rose color. It has a bit of a tea tree oil smell, so if that's not your fave, try the Jane Iredale Cream Blush Stick below.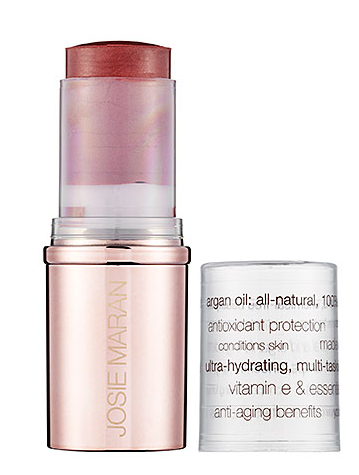 Jane Iredale Cream Blush Stick. $27. Free shipping with a purchase or $49 or more. I use the color Connection, which is a light peachy shade with a touch of shimmer. I love the smell of this stick. It reminds me of coconuts, and it goes on really easily.
xoxo
Illysia