I have ADD when it comes to beauty. I am constantly trying out new products to see if I can find the one that will make me look like a supermodel. I haven't found it yet, but there are some products that I swear by and I will never give up. I recommended a lot of them in various posts last year, but a reader asked me if I could do a post on them so she could see them all in one place. Thanks for the suggestion Pam! Read on for my 11 all-time favorite beauty products.
Best Haircare
$50 plus shipping for a travel set of three haircare products is pricey, but I saw a HUGE difference after the first time I used Phylia [de M.] haircare. My hair was shiny. It was swingy. It took me less than half to time to blow dry. Every single time I use Phylia [de M.], at least one person asks me if I have just gotten a blow out. I am a Phylia [de M.] convert!!! For those of you in New York City, Phylia [de M.] is available at Zitomer's (and the saleswoman told me it's one of their best sellers), or you can purchase it on the website here.
Best Travel Atomizer
One of my favorite things about working backstage at New York Fashion Week is all the free goodies I get. A lot of it is junk, but every once in while I get something that I love, like the Travalo refillable atomizer. It's so easy to refill! Just pull off the spray nozzle of any fragrance bottle, put Travalo on top, and pump a few times to fill it up. That's all. And it holds 50 full sprays when filled. Travalo Classic Refillable Perfume Spray. Available in silver, gold, red, pink and black. $9.99
Best Oil Absorber
I always carry these sheets with me during the day. They are great for getting rid of oil without making my skin look dry. Clean & Clear Oil Absorbing Sheets. 50 sheets for $4.89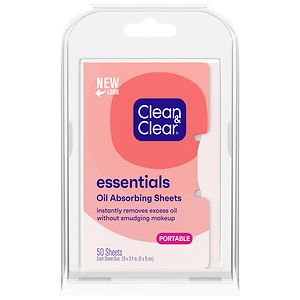 Best Makeup Remover For Traveling
The Magic Mitt by Jane Iredale is just a fancy washcloth, but the microfibers do an amazing job at removing all makeup – even waterproof mascara! It's sooo much easier to travel with The Magic Mitt than to fuss with cotton pads, eye makeup remover and cleanser. You just have to wet the mitt with water, wipe your face and eyes to take off the makeup, and rinse it out with soap and water. jane iredale 'Magic Mitt' Makeup Remover. Free shipping and free returns. $15
Best Face Sunscreen
It's important to wear sunscreen every day, even in the winter, to protect your skin. The challenge is finding a sunscreen for your face that isn't greasy, too white and has a high enough SPF. Supergoop! is matte, so it won't make your face shiny. It has an SPF of 35 and broad spectrum coverage, but it's not heavy. Don't forget to use something on your neck (say no to turkey neck!) and if you drive a good bit, the back of your hands. Supergoop! 'Save Face' A.M. Moisturizer. Free shipping and returns. $28 for 3 oz.
Best Skincare Line
Clinage has really changed my skin, and I have gotten a lot of compliments since I started using it. My face is baby soft, even in the winter, and I don't have flaky skin anymore. You can find it at clinage.com. The Vitamin C Home Peel Kit is $125 for 30 treatments, but you can also call the number on the website to talk to someone about which products would be best for you.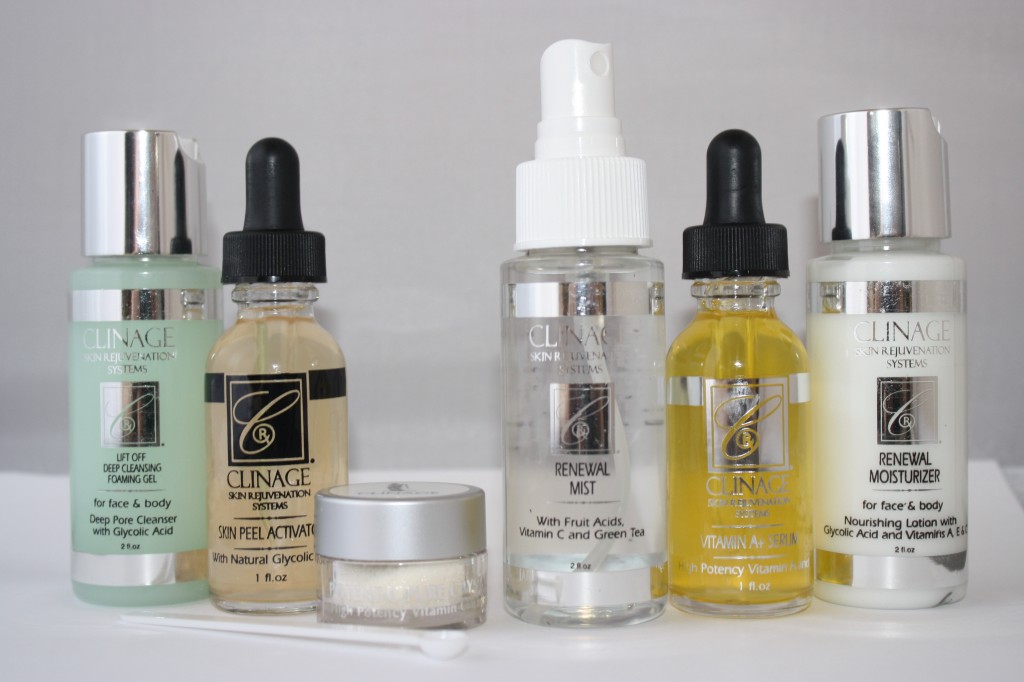 Best Foot Exfoliator
The Emjoi battery-operated foot exfoliator keeps my feet in flip-flop shape all year round. The minute it's warm enough to wear sandals, my feet will be ready! Emjoi Micro-Pedi. Free shipping. $39.95
Best Cream Blush
I love the natural rosy glow that this cream blush gives me (I use the color "Connection" for my pale complexion). It goes on very easily and smells like cocoa butter Yum! Jane Iredale In Touch Cream Blush. $27
Best Natural Lip Gloss
Wearing a lip color with natural ingredients is very, very important because the average women ends up eating a good bit of what she's wearing on her lips. I looooove this Gabriel lip gloss (I use Diva when I want my lips to look natural and Caramel when I want a bit of a darker color). It lasts a very long time, even through some meals, and it keep my lips moist for hours. Gabriel Lip Gloss. $16.75

Best Mascara
DiorShow is used by a ton of makeup artists, and I use it as well to plump up my wimpy lashes. Some mascara formulations are goopy and clump if you try to layer the mascara on. Some have bizarre applicators that don't do a thing. DiorShow has a great brush and a slightly drier formula, so you can keep layering it again and again until you're happy with the result.  DiorShow Mascara. Free shipping and free returns. $25 and available in blue, brown and black.
Best Liquid Liner
I always have a hard time with liquid liners. I find the brushes are hard to maneuver, and I inevitably end up with a bump somewhere or one side thicker than the other. L'Oreal Voluminous Eyeliner is like a marker. I use it very close to my upper lashline to make my lashes look thicker. It's very easy to use, and it's so thin that I can carry it in my bag if I want to go from a day to an evening eye (then I make the upper line a bit thicker and draw a very thin line at the base of my lower lashes). L'Oreal Voluminous Eyeliner. $8.49 and available in black and brown.
By the way, for those of you who want to dress like a celeb but can't afford a fashion stylist, I joined an amazing website called Keaton Row as an online stylist. If you're looking for an outfit for work or a special occasion or want to freshen up your wardrobe, you can work directly with me online to be styled! It doesn't cost anything but the items you purchase, and Keaton Row works with some great online retailers and brands. If you want more info, you can email me directly at illysia@madlychic.com or go to Illysia on Keaton Row.