Don't you hate it when you wear pants tucked into boots and the knees get all wrinkled? Hollywood Boot Straps solve that very problem, and I love them. They're the best idea ever for boots! The straps are comfortable to wear, adjustable and really do decrease the wrinkles on your knees. Buh-bye elephant knees!
Hollywood Boot Straps. $11.99. For some reason, this link doesn't work on mobile apps. If you want to order, please do it from a computer. Sorry!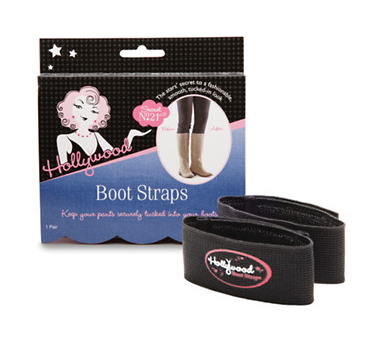 By the way, I'm on Twitter: https://twitter.com/MadlyChic and Instagram: http://instagram.com/madlychicblog now! Make me feel loved and follow me!
xoxo
Illysia