I'd love to have Michael Kors over for dinner one day. He is interesting and witty and has changed the face of American sportswear with his timeless luxe clothing and accessories. When you buy Michael Kors, you are getting a quality piece that you'll be able to wear for year to come. I'm not the only one who loves him because his net worth has reached almost 1 billion dollars. That's a lot of zeros!
No offense to Zac Posen, but I'm really bummed that Michael isn't coming back this season on Project Runway. He has a way of being honest yet kind, and his comments are sooo funny! Anyway, I digress. Michael Kors also makes fab shoes in his less expensive line. I was shopping online and liked so many of them that I thought I would do a post to show you my fave MICHAEL Michael Kors shoes because they are very well priced!
MICHAEL Michael Kors Paxton Calf-Hair Flat. Stuart Weitzman started the metallic cap toe trend a couple years ago, and it's gone viral. I love the look. It gives these flats a bit of a hard edge. They are great to wear now and into the fall. Free shipping and free returns. $154.95.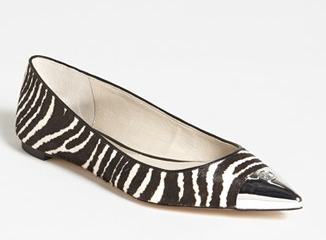 MICHAEL Michael Kors Sivian Pump. This is another pair of shoes that are great for the summer-to-fall transition. They are so chic looking, and the heel isn't going to send you to the podiatrist's office. Free shipping and free returns. 124.95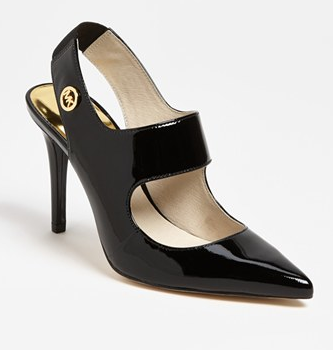 MICHAEL Michael Kors Jelly Sandal. Jellies have come a long way! These are very minimal and chic, but because of the rubber they are perfect for the pool or beach. Free shipping and free returns. $58.95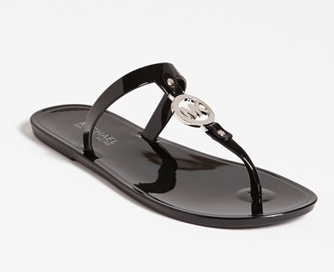 MICHAEL Michael Kors Giovanna Wedge. I love metallic shoes in the summer. They're very versatile. The rope wedge heel dresses them down a bit, but they are still great for an evening out (and for the daytime as well!). Free shipping and free returns. $149.95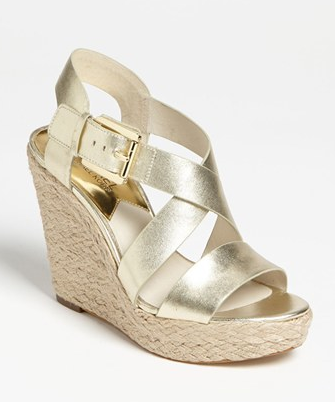 MICHAEL Michael Kors Elisa Pump. I've mentioned this before, but I have to mention it again. Nude pumps are a fantastic way to visually lengthen your legs!! Nude is also a nice color for summer because it goes with everything, but isn't as heavy as a black pump. Free shipping and free returns. $149.95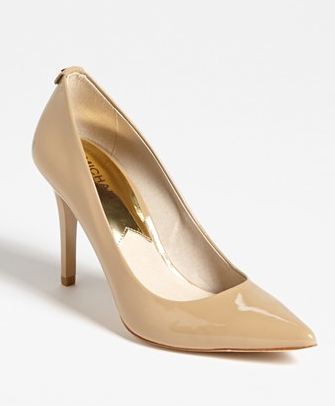 xoxo
Illysia