I am back in the US now, but I wanted to do one more post with some inside info on where to eat and shop in Paris in case anyone out there is planning a trip in the future.
EATING
I love to meander around Paris and often end up in an area where I don't know the restaurants very well. When that happens, I always head to the nearest brasserie (fancy version of a diner that serves food all day) and get a croque monsieur, which is a ham and cheese sandwich. It's almost a French institution, and you can never go wrong with it. Below is the one I ate this trip. Not only is there a bit of cheese inside to keep the ham company, but there is always melted cheese on top. The quality of the ham is always very good as is the cheese, and that's the key to it being so yummy!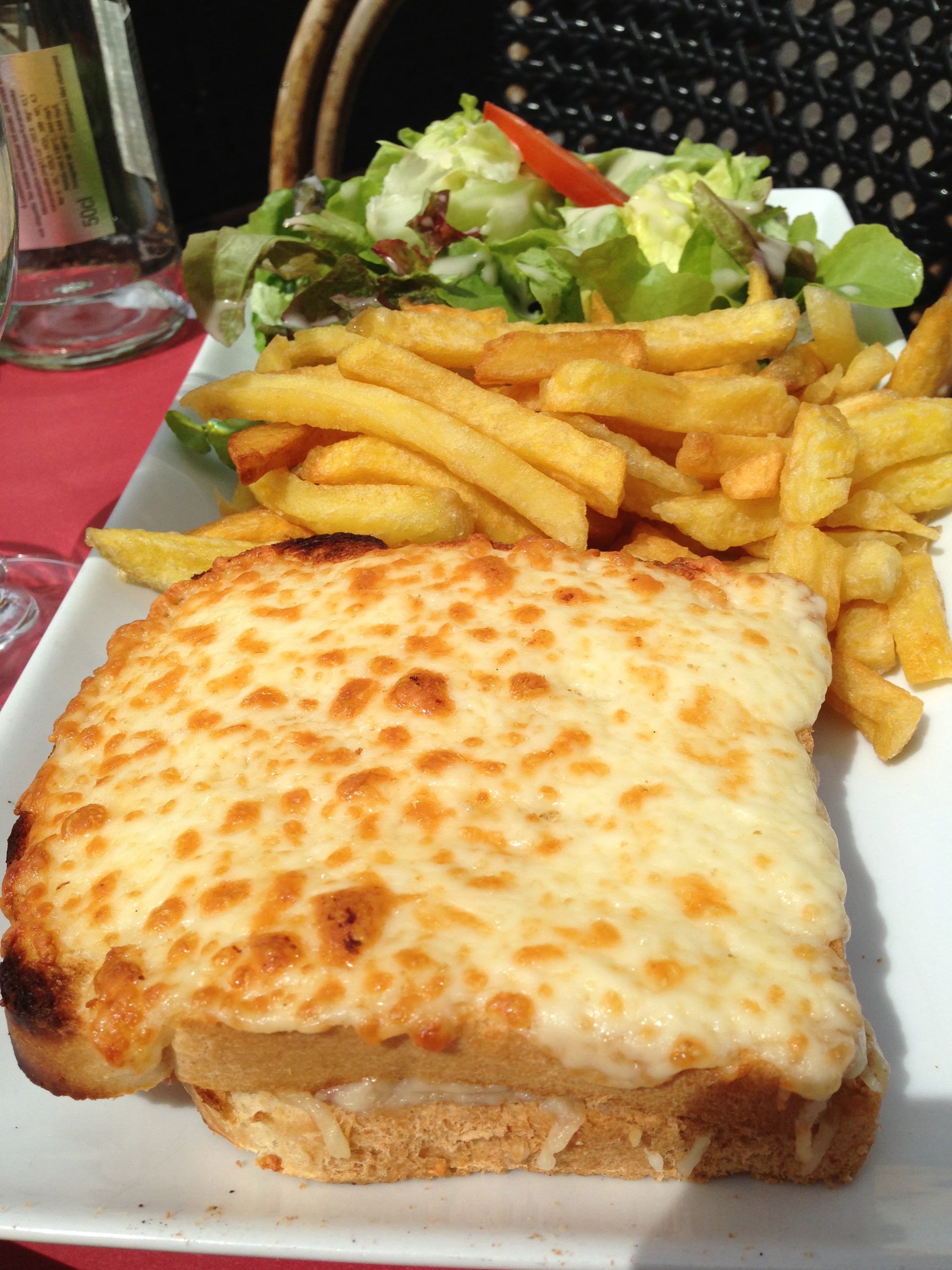 I walked by this food store in the Marais and had to snap a photo. Its called Thanksgiving (20 rue Saint-Paul, 4th Arr), but it's specializes in items from Louisiana. I don't quite see the connection. Am I missing something?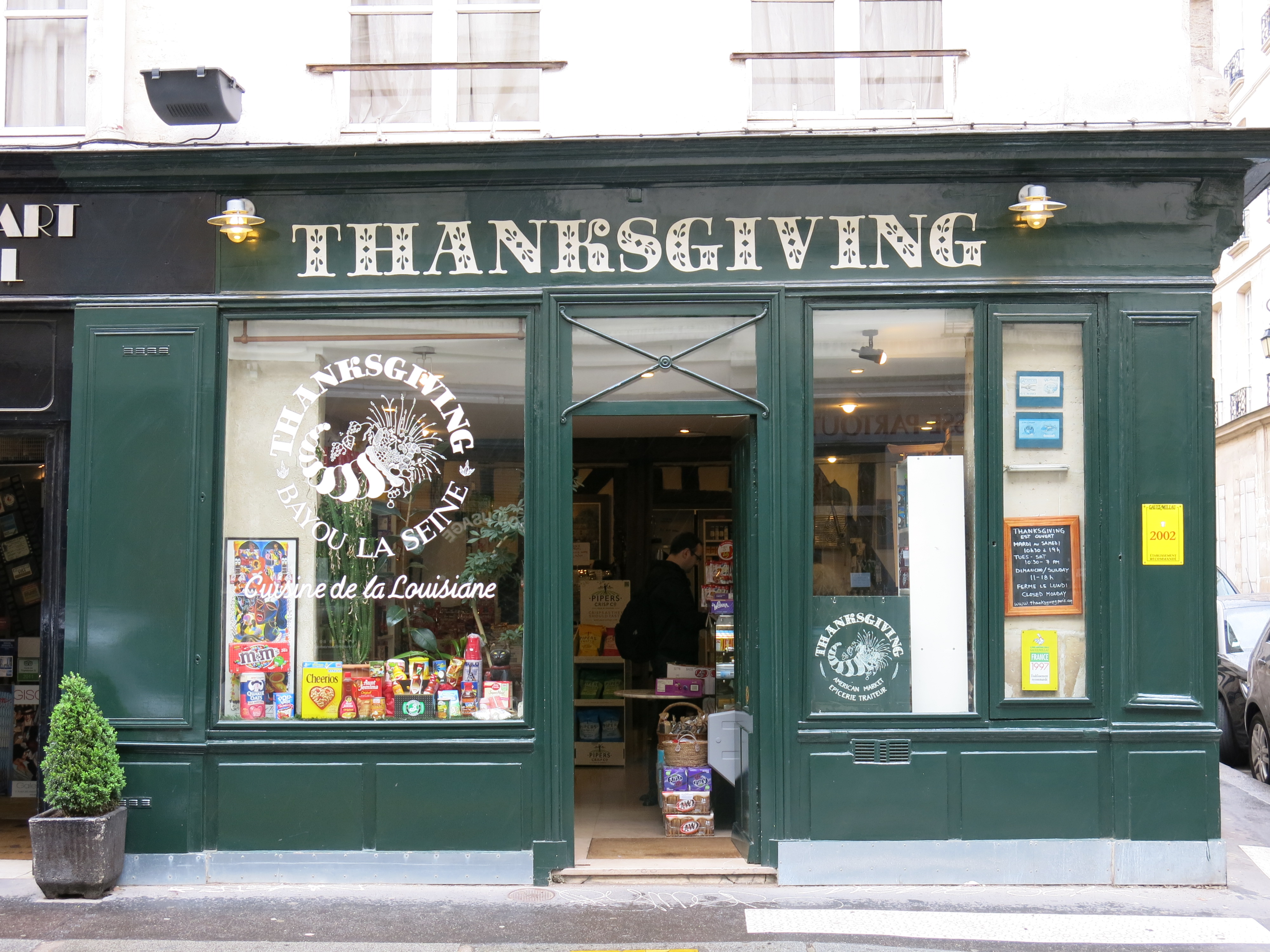 There's a street that is a 5 min walk from my apt in the Marais that has one good restaurant after another. It's called rue Dupetit Thouars (3rd Arr). I ate at Les Vitelloni one night and had the grilled seabass below. It tasted as good as it looked.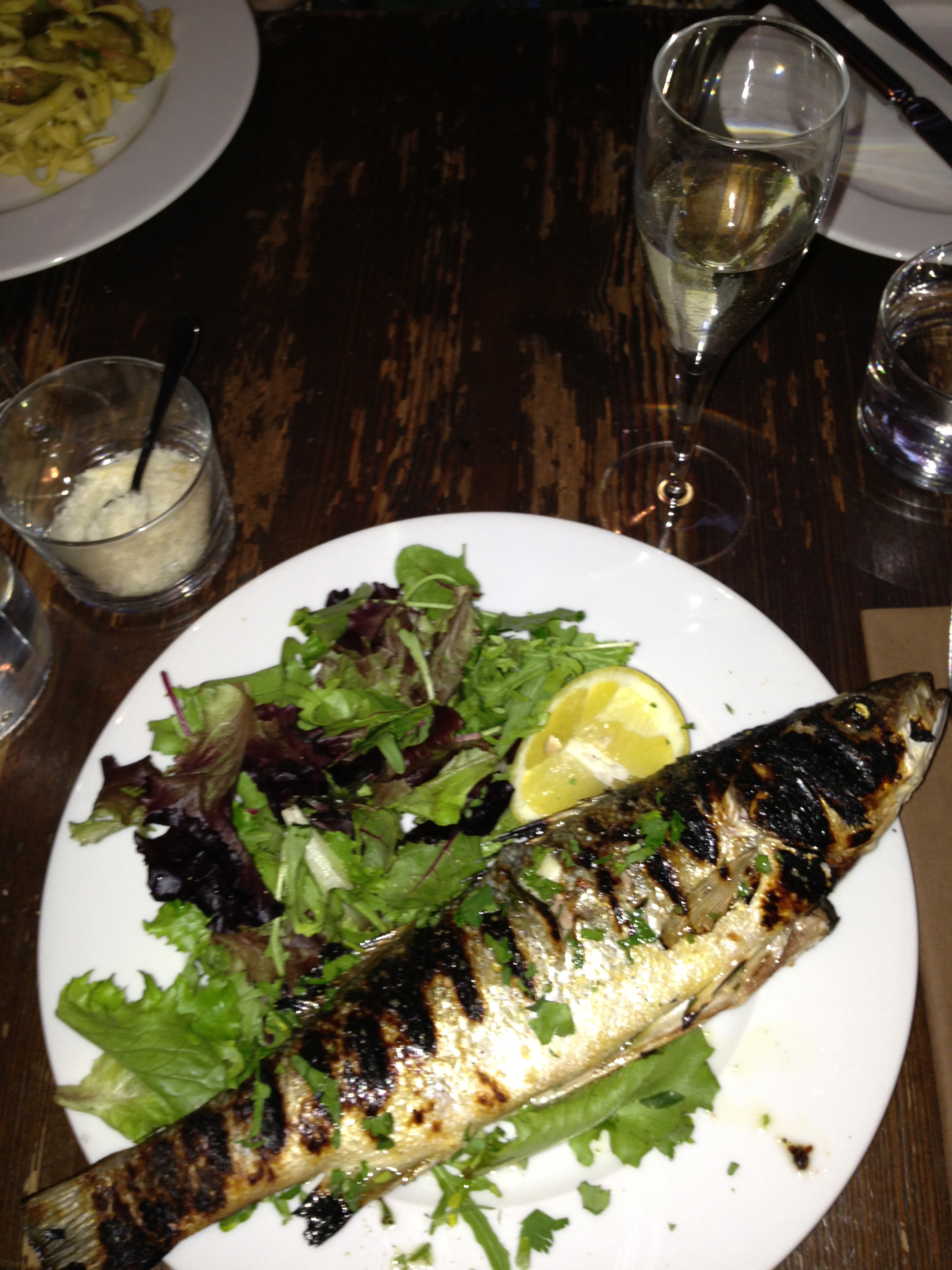 Colette (213 rue Saint-Honore,1st Arr) was one of the first concept stores that existed. It has books, CDs, home decor and clothes. I had lunch here last week – quiche lorraine. I love how they put a bit of salad with everything you order. Makes me feel a tiny bit healthier.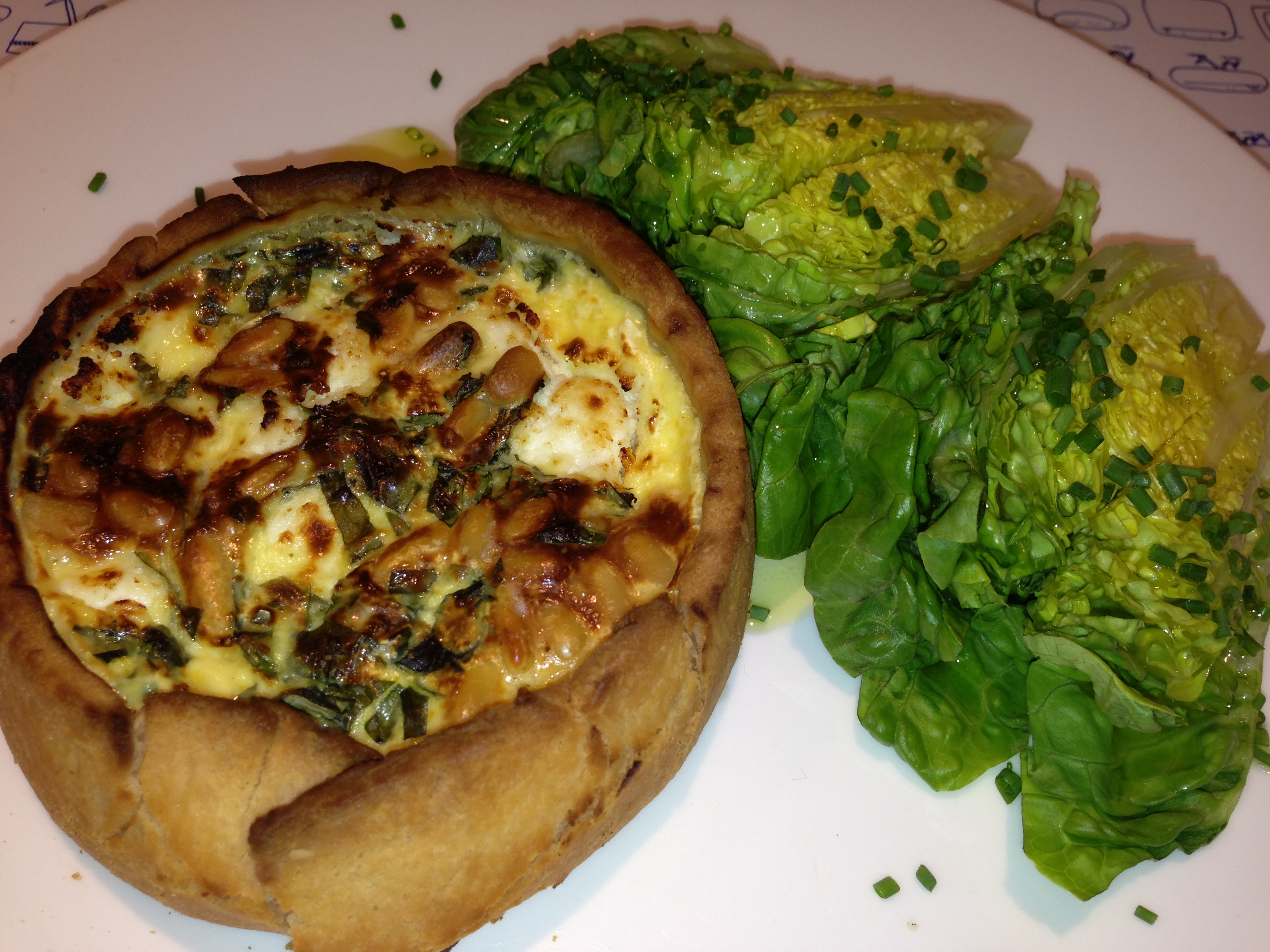 SHOPPING
Kookai is a French brand of tres chic clothing. There is an outlet store on the corner of rue St. Denis and rue Reaumur (2nd Arr). There have a big selection and everything is at least 30% off.
Cos carries great basics at a good price. It reminds me of what DKNY used to be years ago. The store is always packed. It's on rue de Rosiers in the Marais (4th Arr), a street that has lots of fab boutiques.
Colette is a fun store to browse around. I like going there because they have about 50 mannequins on the clothing floor, and I love how they pull the looks together. They even had the black leather shirt I was longing for from the spring 2013 Yves Saint Laurent collection (I showed a photo of it in my post on fashion history here). Unfortunately, it was 3,950 euros – a bit out of my budget. LOL.
The silly little guys below were on the placemats in the restaurant and on the wall of the bathroom (one for both men and women, a relatively common practice in Paris). I'm not sure what "big up" means. It's a funny contrast from the ultra chic decor and clothes.
Monoprix is kind of like the French version of Target. They have beauty products, and I could spend all day examining the creams and shampoos. They also have amazingly fantastic kids clothes (black pointelle dress for a girl anyone? Linen button-down shirt for a boy anyone?). I also like their lingerie. It's typically French but at a fraction of what you would spend in a boutique.
This window below cracked me up.
So what's trendy in Paris right now? I saw very chic women wearing converse low-top sneakers. They were in last summer, and they're still going strong. Patterned harem pants, lots of florals and colored denim were everywhere. And the classics are always there: striped shirts, skinny jeans and ballet flats never go out of style.
If you want more tips on where to go in Paris, read the mini guide I posted last year: Paris Mini Guide
xoxo
Illysia