The Great Gatsby is a fascinating book about a man's tragic downfall, and it gives the reader such interesting insight into what life was like in the 1920s. To me, it's one of fashion's most interesting periods. The changes in womenswear were revolutionary. Prior to the 1920s, women wore floor-length dresses with corsets and layers of undergarments and swept their long hair into buns. After WWI, women cut their hair short and their hemlines went up as well, sometimes even showing their knees, which would have been scandalous 10 years before. Clothes did not follow the female curves anymore; they were cut straight. It was a new age for women.
The long-awaited movie version of The Great Gatsby hits the screen today, and I'm so interested to see what Baz Luhrman does with his version. The 1974 version with Robert Redford and Mia Farrow was unforgettable if only due to the costumes. In fact, Theoni Aldredge won an Oscar for best costumes for the film. If you're interested in learning more about the fashion in this movie, check out the article I wrote about fashion in film called Reeling in Style on this page: Published Work
The runway has been rife with the 1920s the past few seasons due to the popularity of Downton Abbey and in anticiption of this film. Here's how to get the Great Gatsby look.
The Clothes
dresses with no wasitband or low waist.
dresses cut straight ending at the knee
swingy dresses that end mid-calf
embellished dresses
wide-legged baggy pants
cable-knit cotton sweaters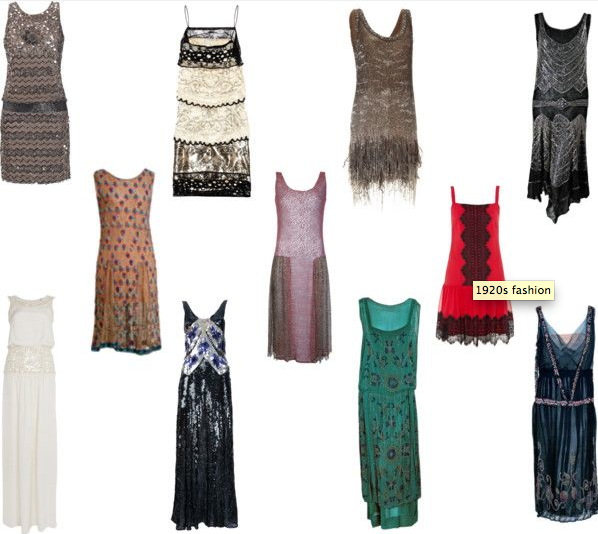 Accessories
cloche hats
headpieces
newsboy caps
gloves
t-strap shoes
petit point (embroidered) handbags
metal handbags
small clutches
Jewelry
chandelier earrings
mixed media necklaces (gold with pearls a la Chanel, for example)
feathers
art deco (gold and black, graphic and strong design
multiple strands of pearls
Have fun with it!
xoxo
Illysia
PS-I went to an amazing Haute Couture exhibition in Paris today at City Hall. I wasn't supposed to take photos, but I just had to show you my two favorite dresses, especially since one of them is from the 1920s!
This dress was designed by Madeleine Vionnet in 1928. Hard to tell by my quick snap while the guards weren't looking, but this is silk designed in different layers with beading at the edges. If you want to learn more about Vionnet, check out my post on the 12 Most Influential Designers of the 20th Century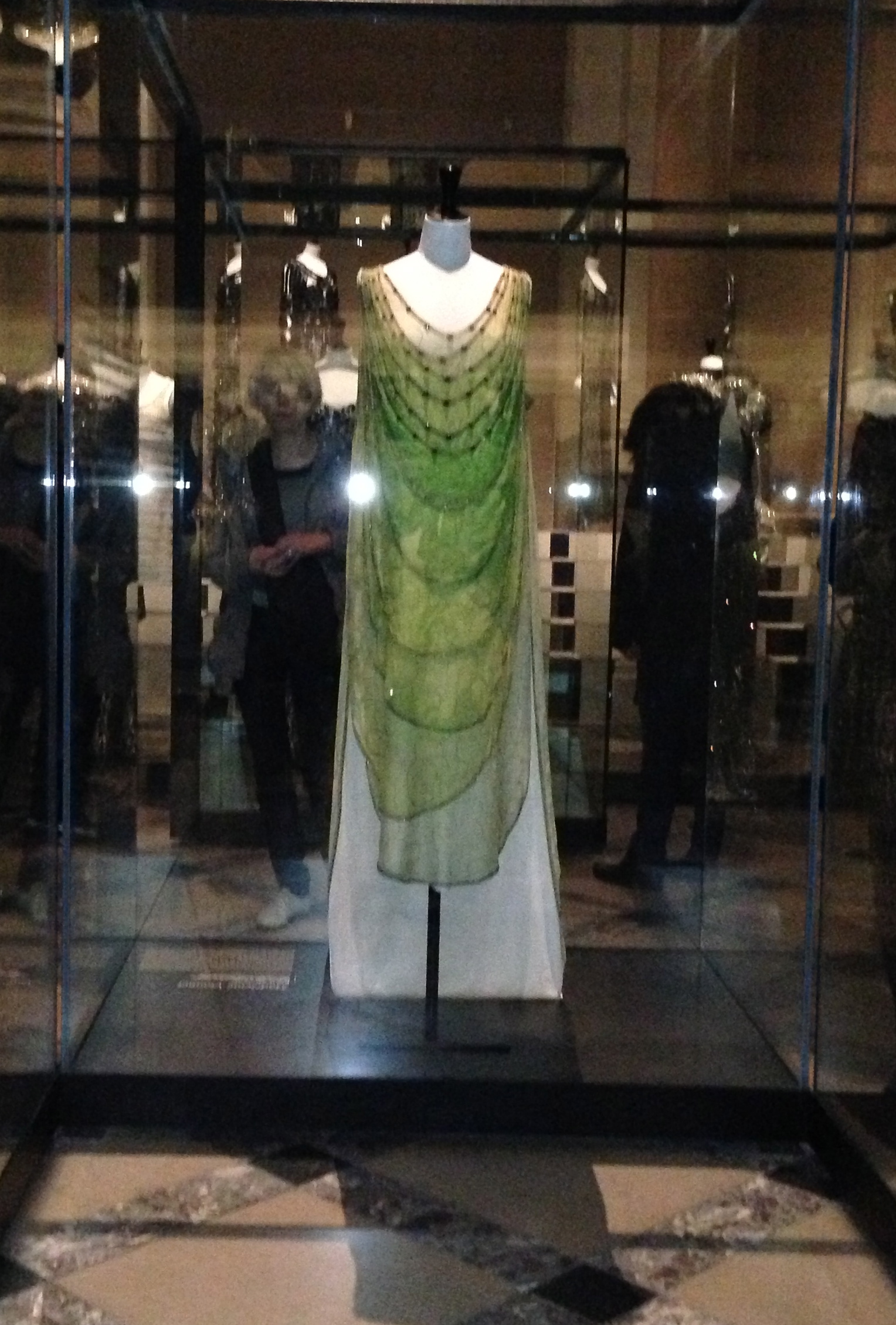 This dress is soooooo beautiful in person!!! It was designed in 1948 by Carven, a French label created by Carmen de Tommaso. She began designing because she was 5″1 and couldn't find elegant clothes for herself. Clearly, she succeeded!