I'm a fashion stylist and see lots of clothes and accessories come and go. It's very, very rare that I get really excited about something. When I found Melu jewelry (or when it found me), I became obsessed. Whenever I wear any of my pieces, people stop me on the street to ask about it. Not only is the jewelry gorgeous, but it has an amazing backstory.
Joan was running a successful public relations agency in Michigan. Her sister Patty was designing fine jewelry in New York City. In 2008, their mother was diagnosed with colon cancer. Within a few months, Joan was diagnosed with thyroid cancer. When she and her mother were both declared cancer-free, Joan decided to help others with cancer. She and Patty created a jewelry line around healing, empowering concepts. A portion of all sales is donated to cancer support organizations. The name (pronounced mee-loo) means big heart and generous spirit.
The collection is both elegant and edgy. Every Melu design is an original, inspired by the meaning and the materials, from the powers of the crystals to the colors of the chakra centers. I wear at least one, if not more, (they're great for layering!) Melu pieces every day. Here is a selection of my favorites at all different price points. You can find them at Melujewelry.com
Scalloped Teardrop Earrings: The 2″ scalloped, net-like pattern is rhodium over sterling silver dotted with diamonds, $1,480. It's also available in 18K gold over sterling silver with diamonds.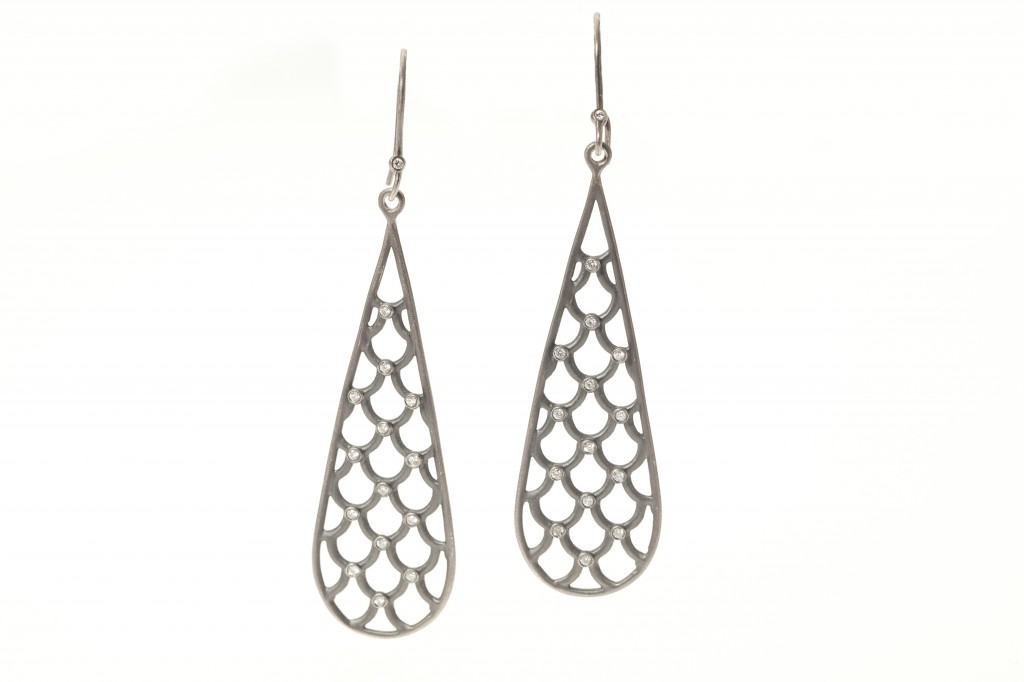 Quartz Crystal Pendant: This radiant crystal is attached to a wire cap made of 18K gold over sterling silver and comes on a 34″ brown leather cord with gold accents, $500.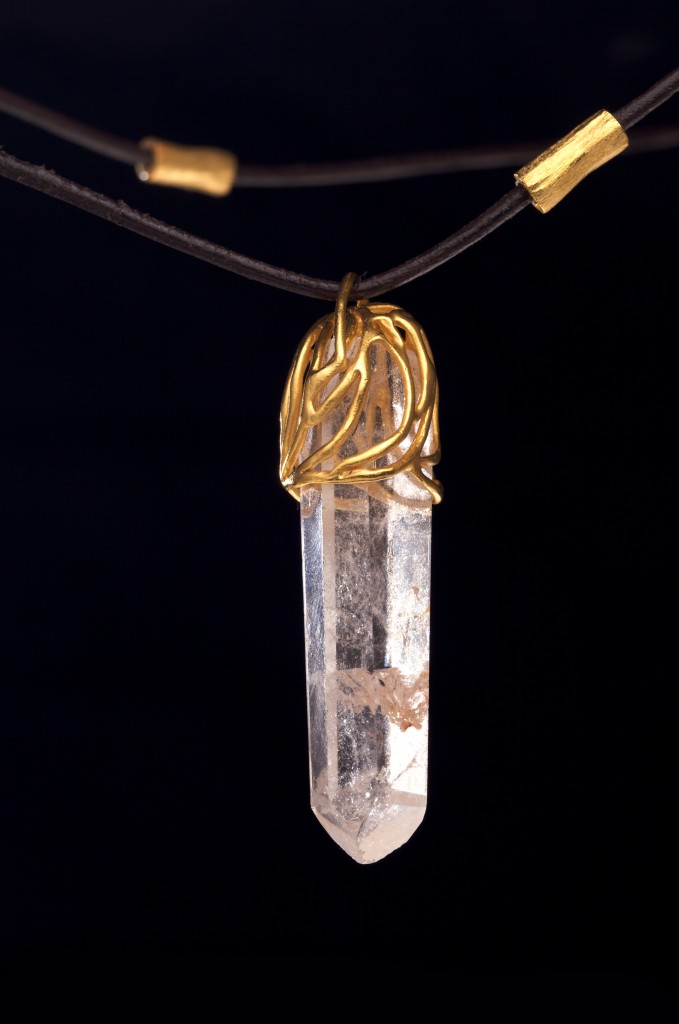 Create-Your-Own Necklace: The make-your-own concept is a fun and fabulous idea for a gift or for yourself (I have three charms that I wear together on a single strand). You can choose from 18K gold over sterling silver or sterling silver charms from the zodiac or zen, lotus, a 9-point star or Buddha. Each has a single diamond to give it a bit of bling. Then choose a semi-precious strand of beads in 16″ or 18″ for the necklace, Charms in gold, $120-$180, Charms in silver, $80-$120, Bead and Chain Strands, $70.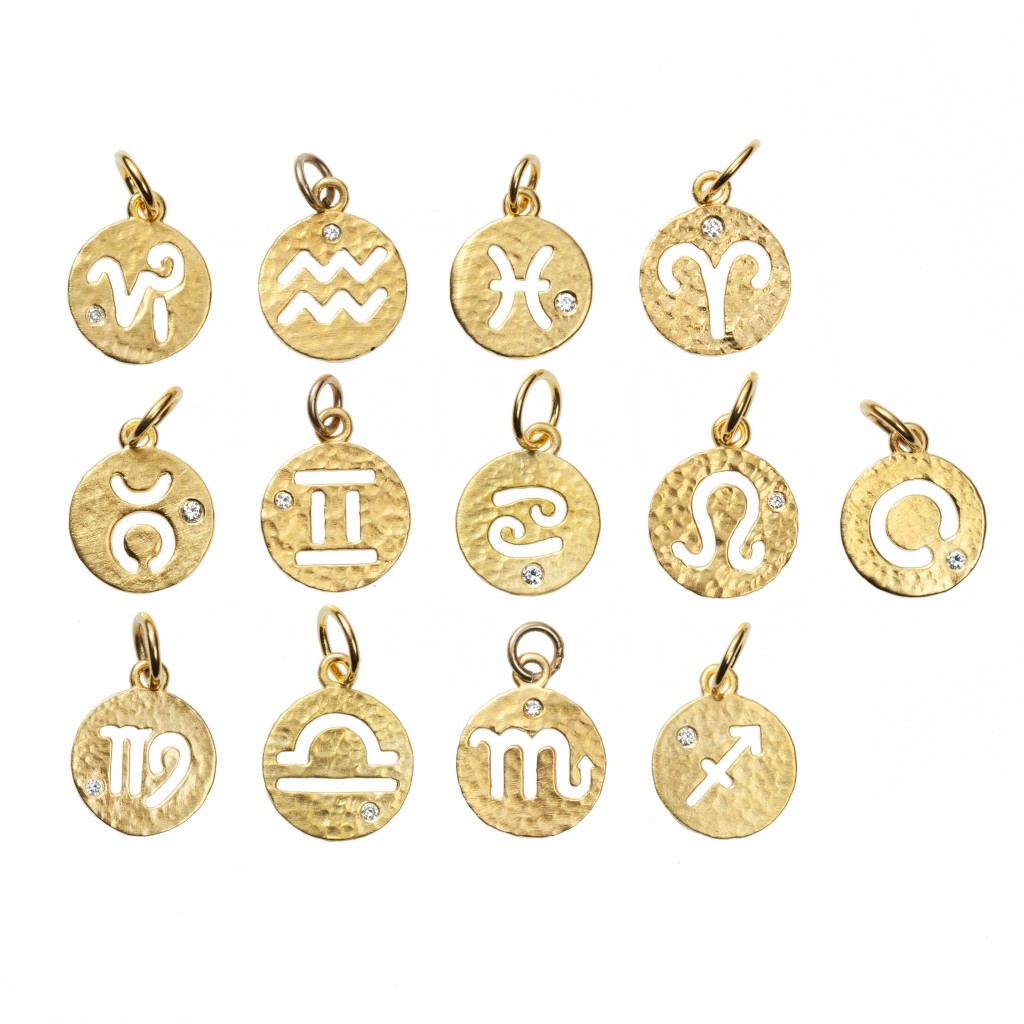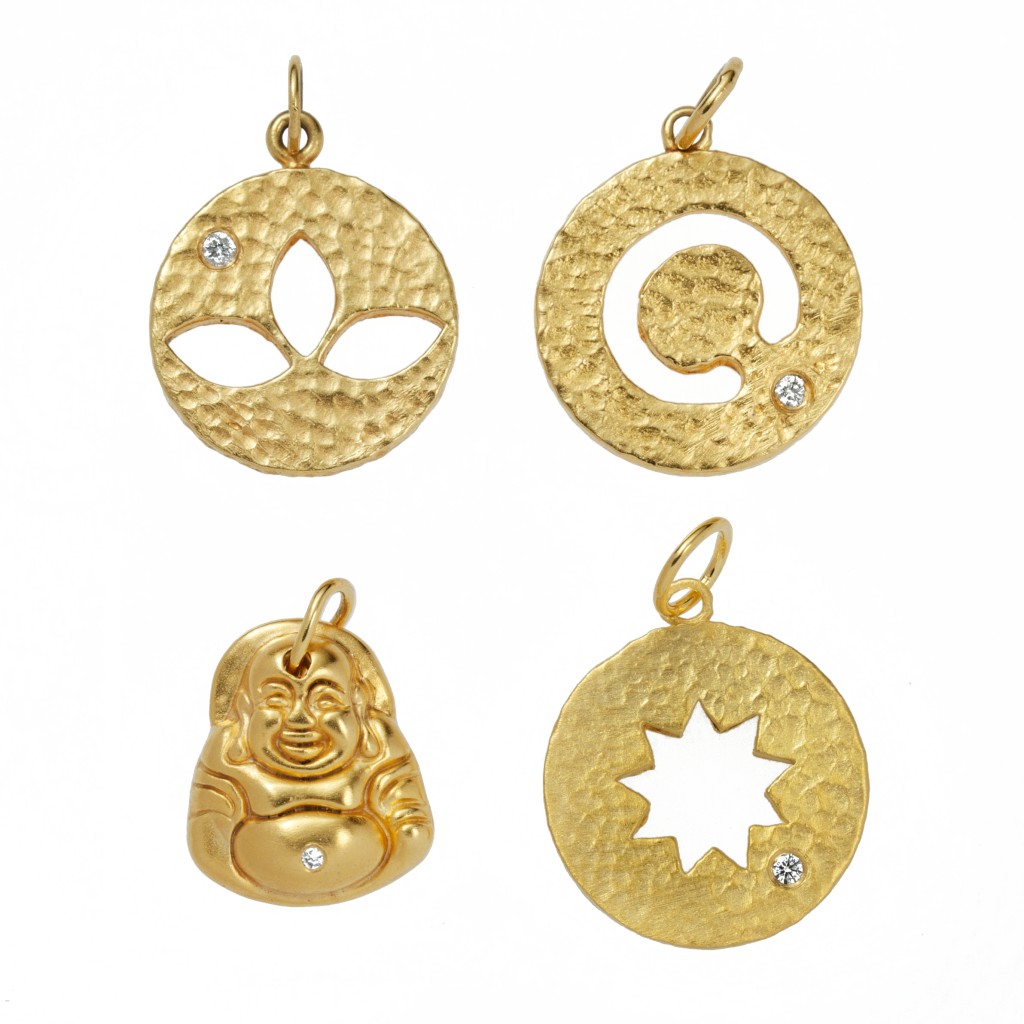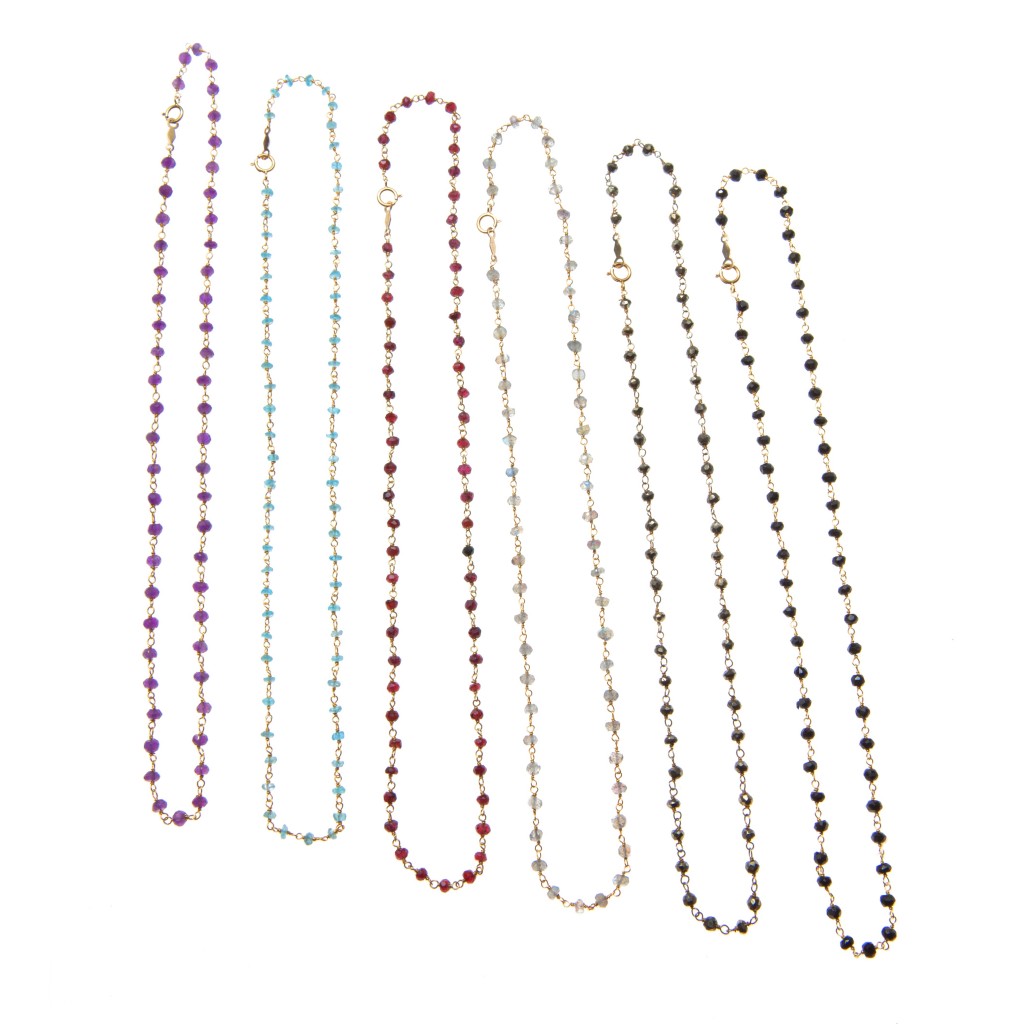 Buddha Pendant: Since Melu is derived from a name for the fat, happy Buddha, this is a signature design. The buddha pendant is 18K gold over sterling silver and accented with a sparkling diamond. It's available on a 26″ leather cord or an 18″ oxidized sterling silver chain, $620.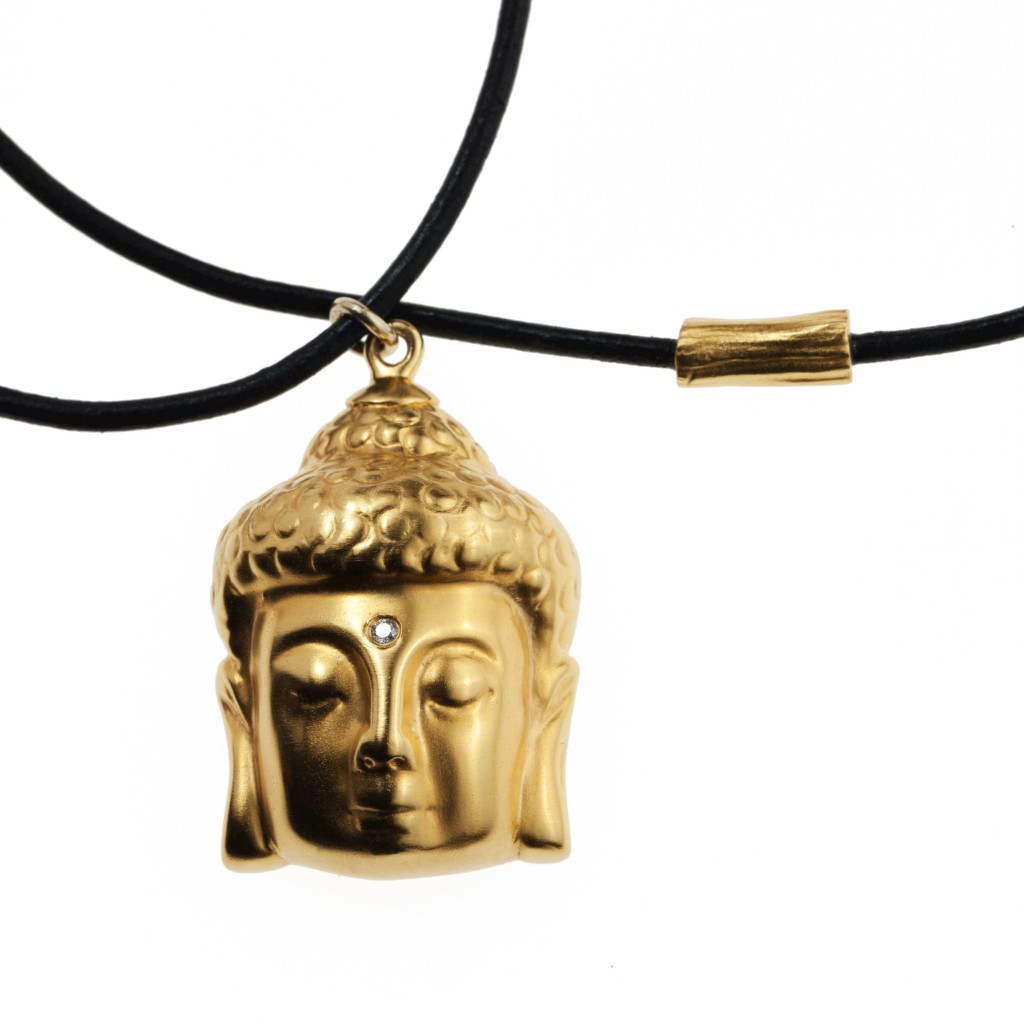 Twig Cuff: This chic sterling silver cuff is 2″ wide and can be gently adjusted to fit the wrist, $500. Also available in 18K gold over sterling silver and rhodium plating over sterling silver with diamonds.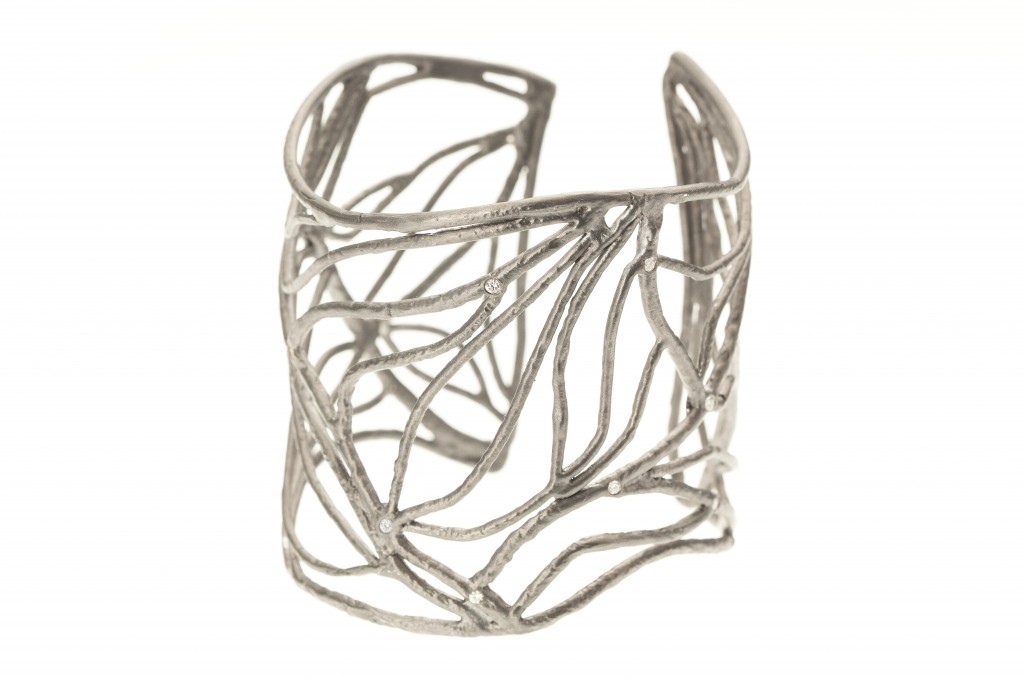 Granule Pendant Necklace: Handcrafted of 18K gold-plated sterling silver, this statement pendant hangs from a 16″ leather cord. The medallion has a 1.5″ diameter, $600.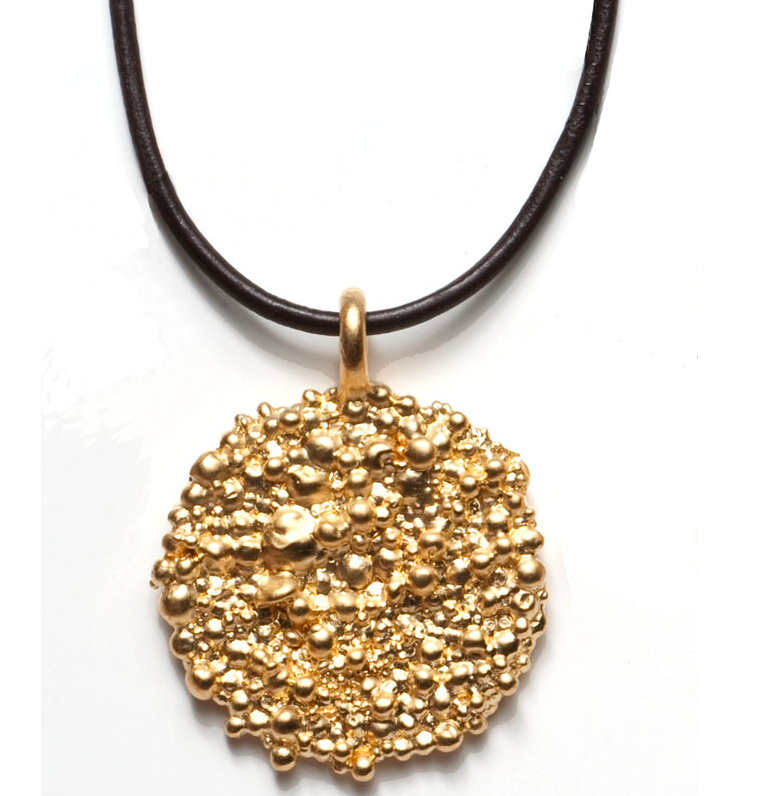 Hammered Cocktail Ring: This cocktail ring has a sleek shape with a beautiful hammered finish. It's crafted in 18K gold over sterling silver and the top is dotted with diamonds, $1,360.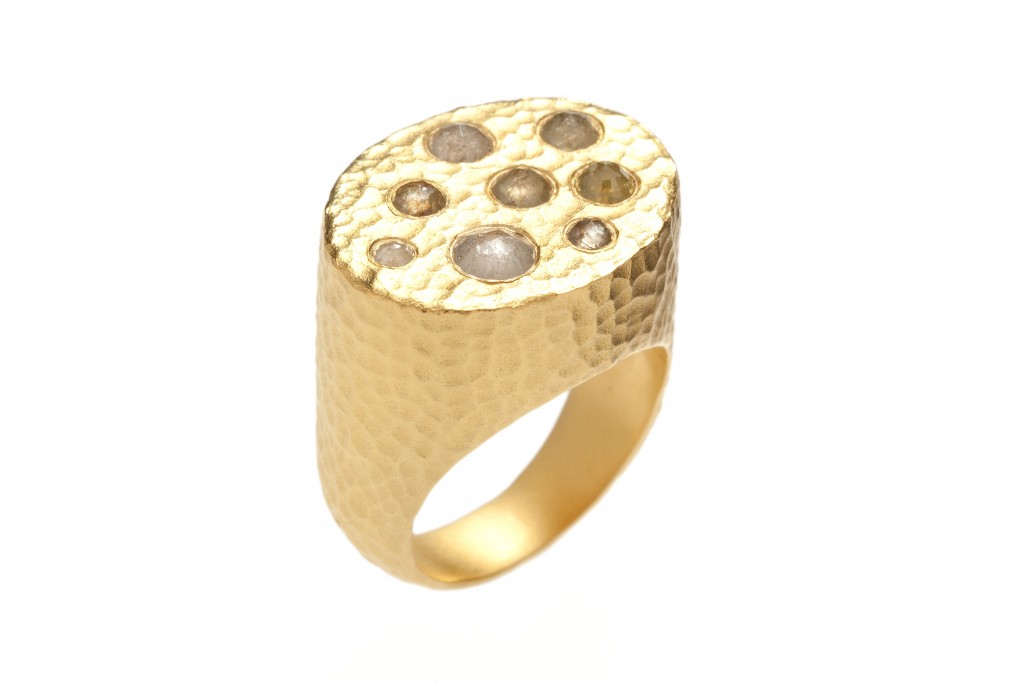 I hope you are as wild about Melu as I am. It's an empowering and generous concept wrapped in stunning designs. What's not to love?
Illysia Neumann-Loreck