Okay, I made that up. Seafoam is not the new black. I always have to laugh when I read that something is "the new black" because it never is. As I showed in my last post, black is timeless, forgiving, and black will always be the new black.
However, Jessica Chastain did look fabulous in her seafoam green Calvin Klein gown at the Golden Globes last Sunday, and sea foam is a hot color for spring.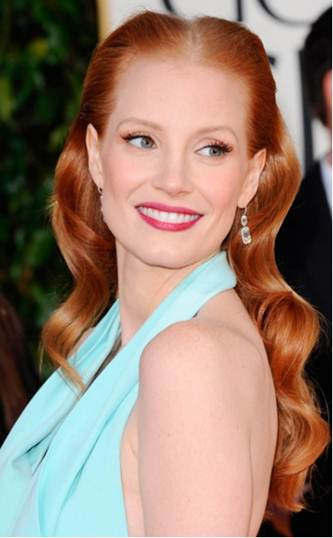 If you're looking for a new color for spring, here are some great ways to incorporate sea foam into your wardrobe.
This sweet lyocell scarf with a bird pattern on it is a great way to lift an everyday outfit. It's 38″ wide x 76″ long.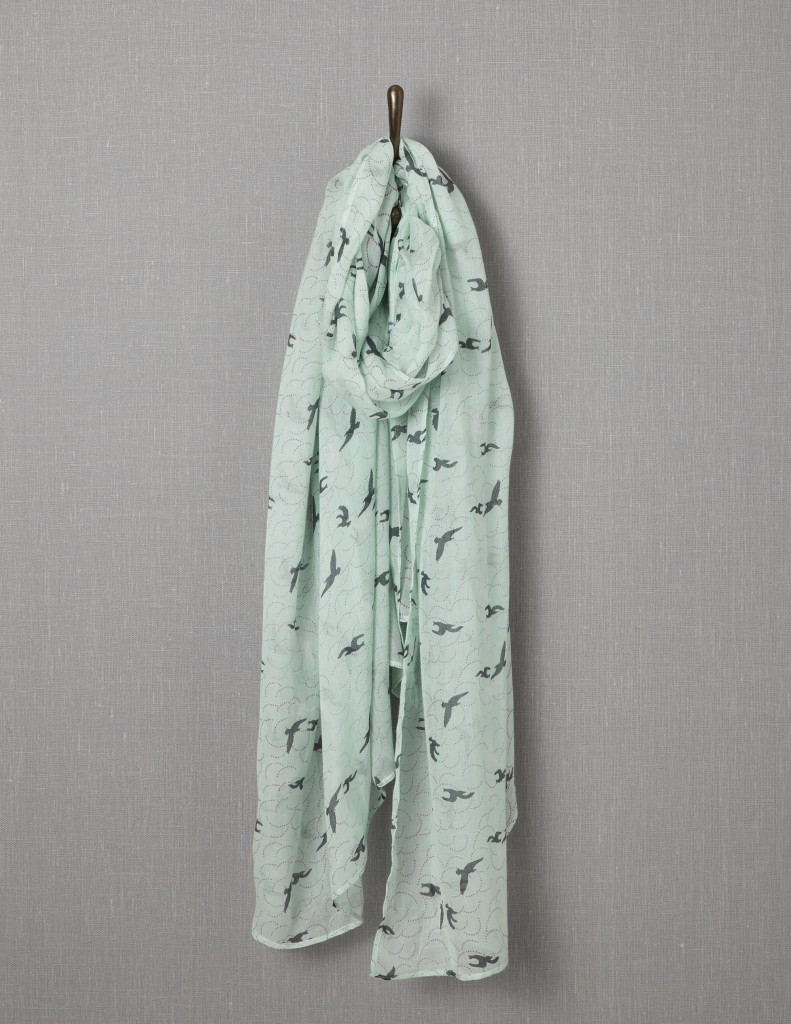 Dannijo Vida Bib Necklace, $595.00, dannijo.com
This oxidized silver-plated bib necklace is a great statement piece to wear over a simple white T-shirt. It measures approximately 19.5″ long. The bib measures 6.5″ wide and 3″ long. Handmade in New York (with love).
Havaianas Origine Ballerina Prints Espadrille, $38.00, havaianas.com
What a great entree into spring! These ballerinas have an easy slip-on design and fun printed sole. They will look fab with a pair of white jeans!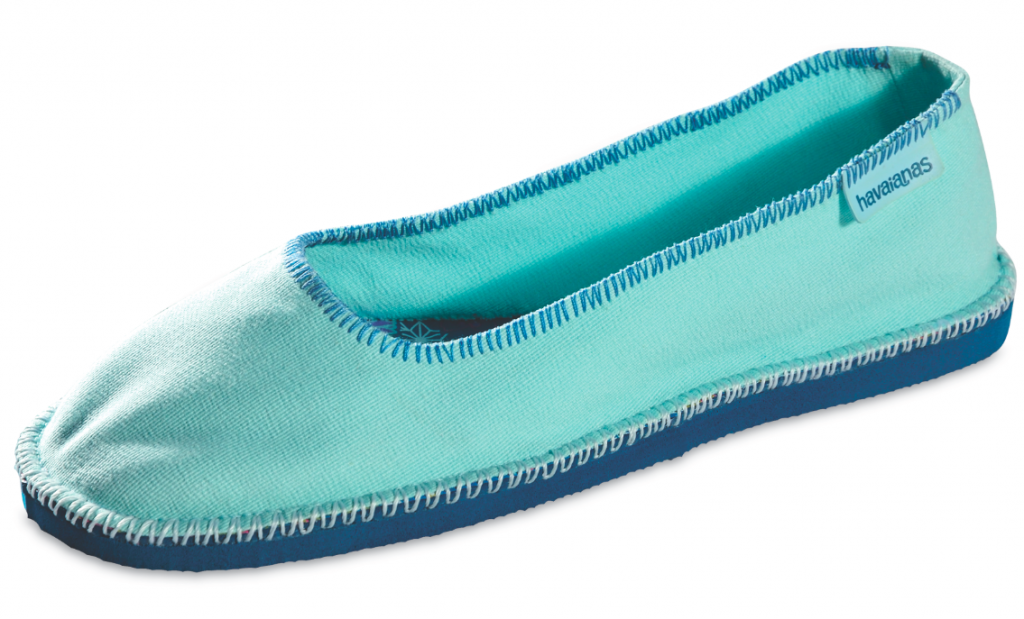 Shoshanna Pistachio Wave Print Renee Blouse, available soon at www.shoshanna.com
A peasant blouse is always chic for spring and summer. This one is 100% silk georgette with a long raglan sleeve. It's body lined with unlined sleeves. If you're dying to have a sea foam blouse now, a similar one here is available for $305.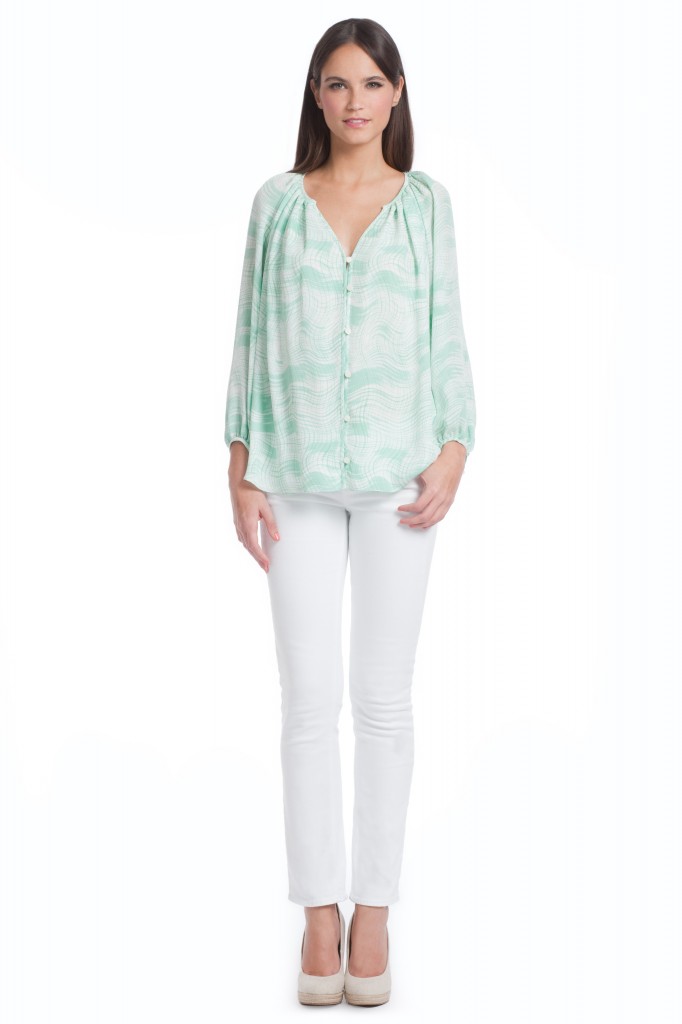 Some Tips:
Pair seafoam with deeper colors in the same color family (called analogous colors) such as teal or turquoise.
Pair it with colors on the opposite side of the color wheel but in the same brightness (called complementary colors), like coral.
Pair it with colors that are neutral but in the same brightness (such as a lighter grey or white).
Don't wear it with a really dark color like black. It will overwhelm the seafoam, and your outfit will be unbalanced.
Of course, everything goes with denim, so you can pair it with a great pair of jeans.
If you have a cool complexion, it will look great against your skin. If you have a warm complexion, stick with seafoam in a bracelet, pants or shoes that are not worn close to the face (if you don't know what your complexion is, no worries, I'll be doing a future post about how to figure out what your best colors are).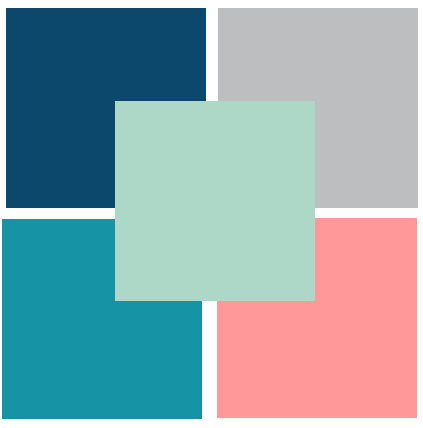 Thanks so much for reading. I appreciate it!
Illysia Neumann-Loreck