I don't know about you, but I start salivating when I hear the words "gift" and "cosmetics" in the same breath. There's nothing more fun than the getting new cosmetics to play with. Here is my holiday beauty gift guide with some fun and fab ideas in a range of prices, from under $15 to over $400.
 Pacifica Take Me There Set, on sale for $14.40 (valued at $26) 
I love Pacifica. Their perfumes and body lotions smell just divine, so this is a gift I'm very excited about. Pacifica Take Me There sets contain perfectly portable products that are easy to carry with fragrances that will carry you away! Each Take Me There Set contains a purse-ready 2.5oz Body Butter, .33oz Perfume Roll-on and delicious NEW Color Quench Natural Moisture Lip Tint. Take Me There sets also come in Hawaiian Ruby Guava, Indian Coconut Nectar and Island Vanilla. Available at Pacifica Perfume. 
Clive Christian V Perfume, $405
Clive Christian, creator of 'No. 1', the world's most expensive perfume, presents the second release from his Private Collection, 'V' Perfumes, named after his eldest daughter Victoria. In tribute to the original apothecary bottles from the perfumery uniquely crowned by Queen Victoria in 1872 as a mark of British excellence, the Private Collection perfumes are presented in the customary pressed glass bottle in a deep amber color.
'V' for Women (White Floral Chypre ) – Orange blossom, traditionally associated with joy and betrothal, is embraced by rose and jasmine and entwined with soothing chamomile and bright lavender to impart the spirit of a romantic perfume. The 50ml bottle is available exclusively at Bergdorf Goodman, Neiman Marcus stores nationwide, as well as online at Bergdorf Goodman and Neiman Marcus. 
Karl Lagerfeld for Shu Uemura Eye & Cheek Palette in Smoky Velvet, $65
Inspired by karl lagerfeld's fashion designs, this mix of classic and modern colors comes is a limited edition. The case features an inner mirror with five shadows and one blush. The smoky shades include: silky smooth eye shadow in glitter black and deep khaki; pressed eye shadow accents in elegant light silver, mint green, glitter beige; dusty rose glow-on blush. Available at Shu Uemura.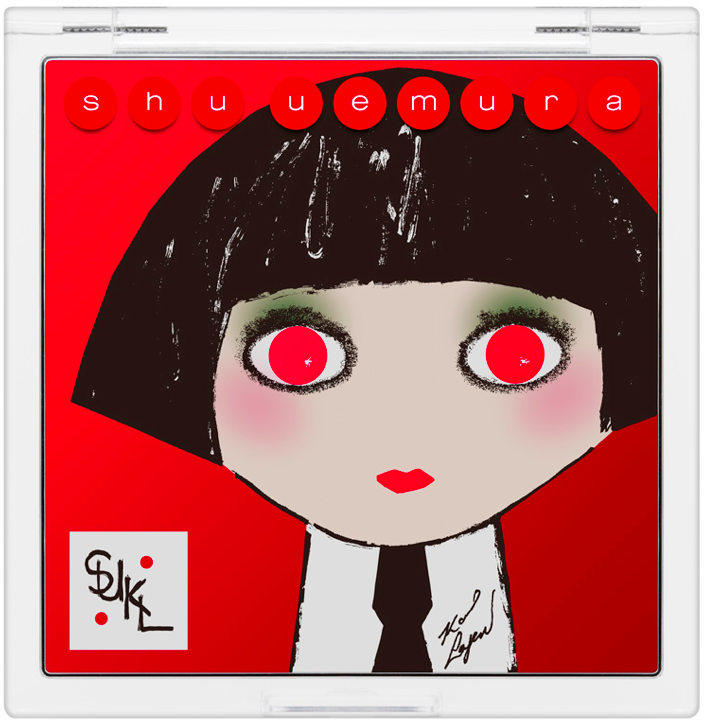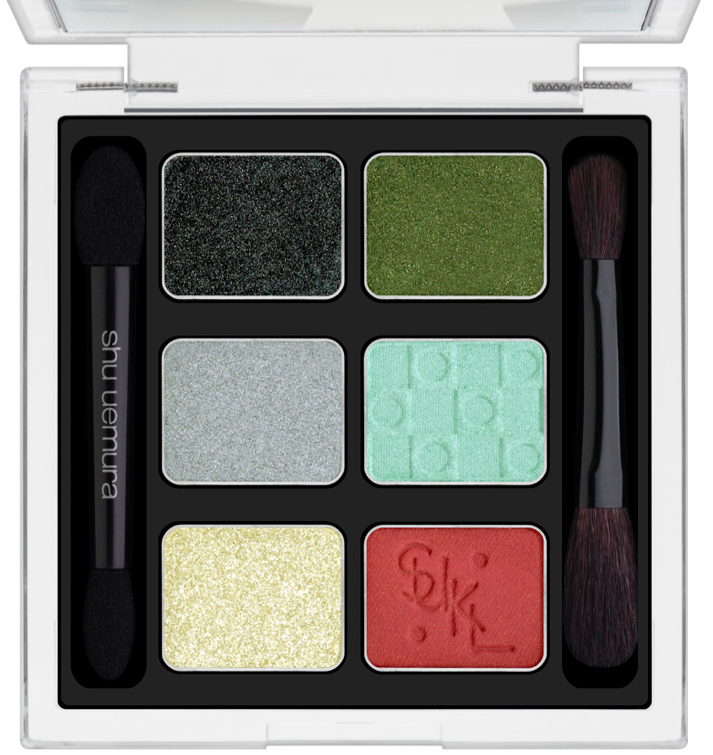 Karl Lagerfeld for Shu Uemura Eye & Cheek Palette in Prestigious Bordeaux, $65
The palette also comes in a gorgeous array of coordinated colors that revolves around rich bordeaux. This set includes silky smooth eye shadow in glamorous glitter wine and deep brown; pressed eye shadows in pale purple, soft brown and brick gold; coral rose glow-on blush. Also avilable at Shu Uemura.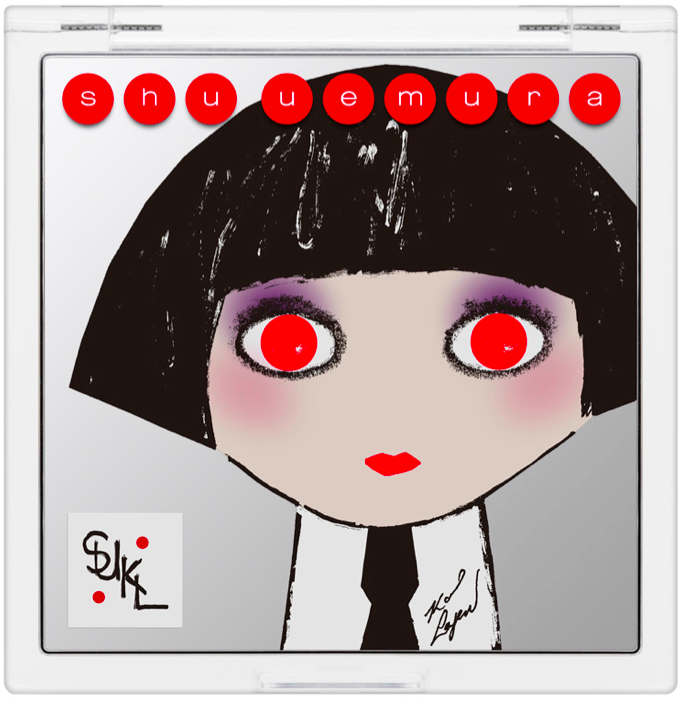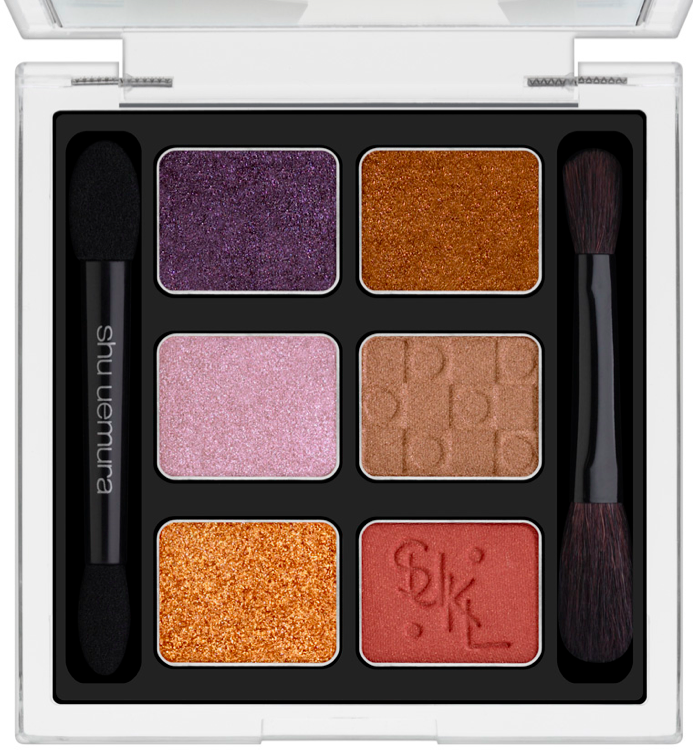 Clinage Vitamin Home Peel Kit, $125
I had bounced back and forth from skincare line to skincare line, never satisfied with the results, until I tried Clinage skincare, winner of Fashion Group International's beauty award. I've been using it for years now, and it's really changed my skin. The Vitamin Home Peel Kit is what I started with. It replaces a doctor's office peel, laser skin resurfacing and microdermabrasion. This kit improves acne, blackheads, dark spots, dry skin, fine lines, large pores, oily skin, rosacea, sagging skin and stretch marks and wrinkles. It's a great gift for yourself or someone else! The kit, that has at least 30 treatments in it, contains: 2.5 oz. Lift Off Cleanser; 2.5 oz. Renewal Mist; 1 oz. Skin Peel Activator; ¼ oz. Potent C Crystals; 2.5 oz. Renewal Moisturizer; 1 oz. Vitamin A+ Serum. Find it at Clinage. Or call 248-353-6884 to get $10 off a $100 order for the holidays.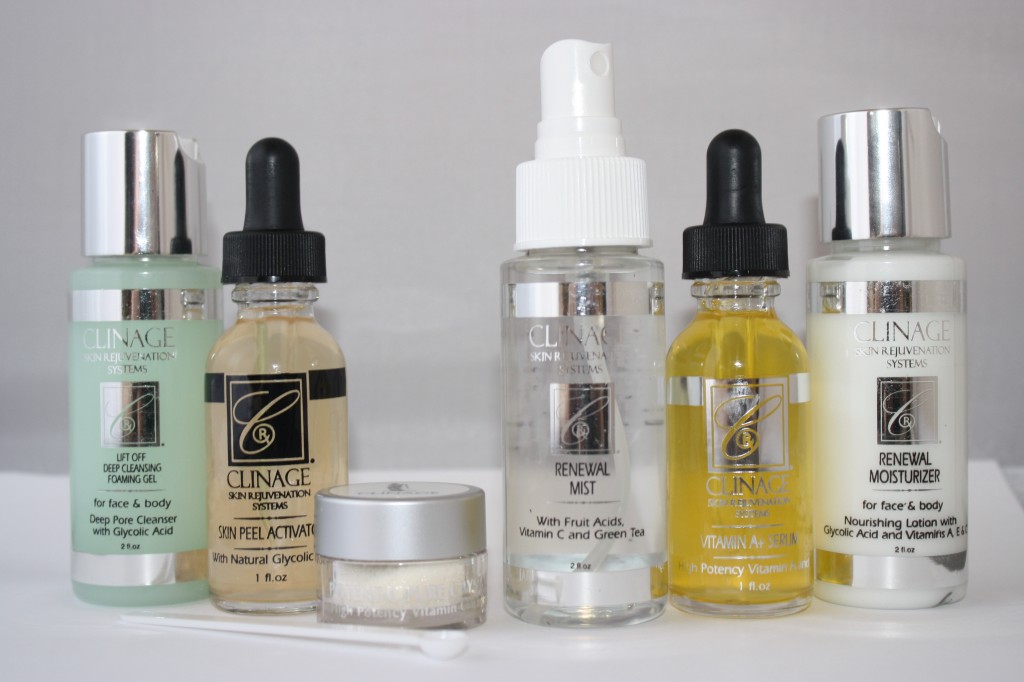 Urban Decay Naked 2 Palette, $50
If the person you giving to loves neutrals, this palette is for them! It's packed with 12 beautiful taupe and greige neutrals all in one chic case. You can find it at: Naked palette.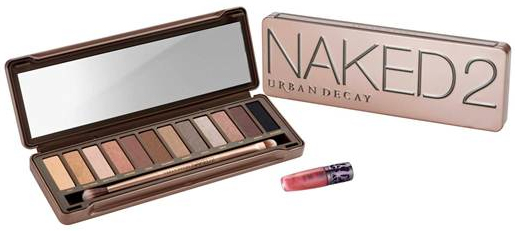 Urban Decay Ocho Loco Eye Pencils, $59
I love to mix eyeliners, so this is a gift set that I love (hint. hint.) It contains eight full-size eye pencils in a rainbow of fabulous shades (including four totally new ones). You can find it here: Crazy eyes.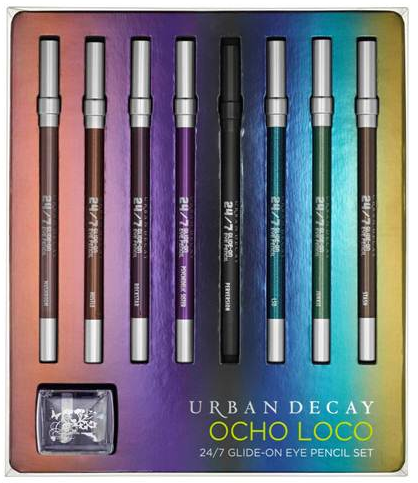 Which do you want for Christmas? Happy Shopping!
Illysia Neumann-Loreck