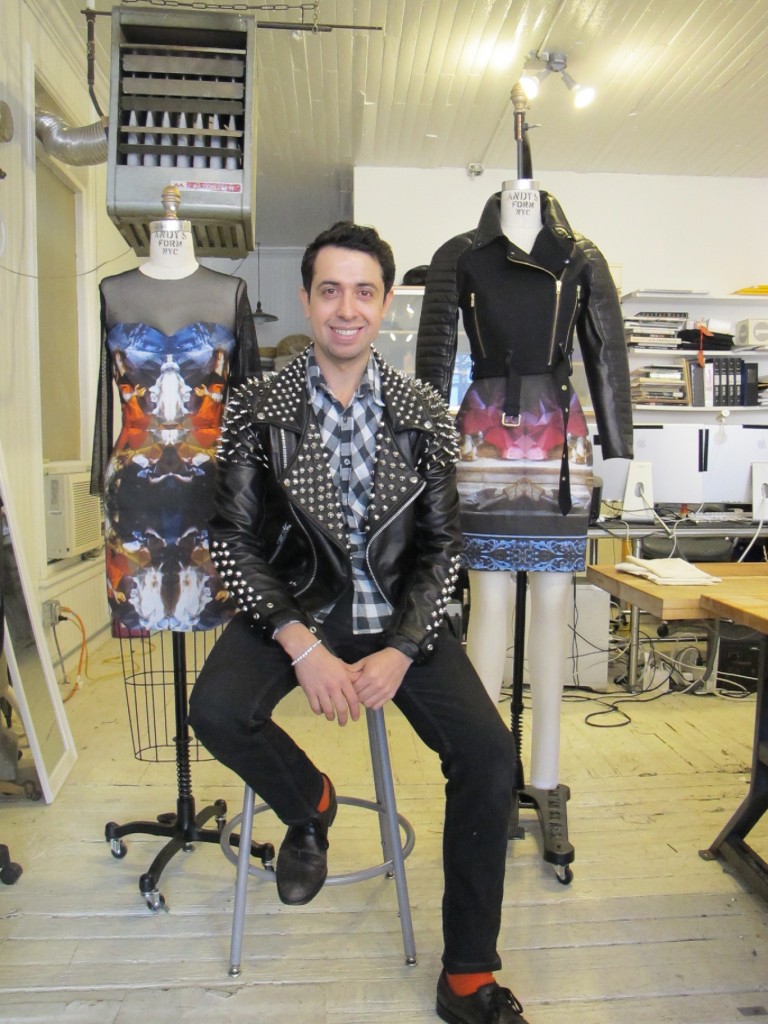 I worked with Project Runway finalist Viktor Luna on executing his looks at NYC Fashion Week for the finale show. Viktor screen printed photographs he had taken onto his garments, which created a beautiful, unique effect. His collection was perfectly finished, perfectly tailored and just plain perfect. It was such an interesting juxtaposition of feminine and hard-edged, classic and modern, but he lost. I was shocked. Things have changed a lot for Viktor in a year though. Read on to find out what he's been up to.
How have things changed for you since you were a finalist on Project Runway?
My life has changed dramatically. Everyone knows who I am if they watch the show. My private life has changed. I've become a public personality. For me, it's fun though. I enjoy being a public figure because I have nothing to hide, and I try to be positive in everything I do. So for me, it's easy.
What are you up to now?
I am still working with my private clients. I'm working on a new collection and trying to use a lot of Swarovski crystals and textured or treated fabrics. The inspiration has been from my recent travels to Mexico, Miami and L.A. I'm excited to marry all them together. People recognize me from the photographs I use in my work, so I do want to work that into the designs. I will be using them as an accent instead of a focus though.
Were there any negatives to doing Project Runway?
I didn't focus on the negatives. If there was a negative, I turned it around and used it to my advantage. For example, losing Project Runway could be seen as a negative, but I made the best out of it, and I'm working it out. I'm a positive person, and there's no time to dwell on the negative parts of my life. I don't have time for a pity party. I always go forward, no matter how hard it is.
Do you have any fashion pet peeves?
I think my number one pet peeve is Ugg boots. People tend to wear them in the summer and when it's warm when they should only be wearing them in the winter because that's their purpose. Crocs are not my favorite either. Tim (Gunn) & I were talking about shoes, and we were saying that shoes make the outfit. If you are wearing regular jeans and a ripped T-shirt but you put really chic shoes with them, it elevates your style to a different level. If you wear crocs or Uggs with them, it looks sloppy.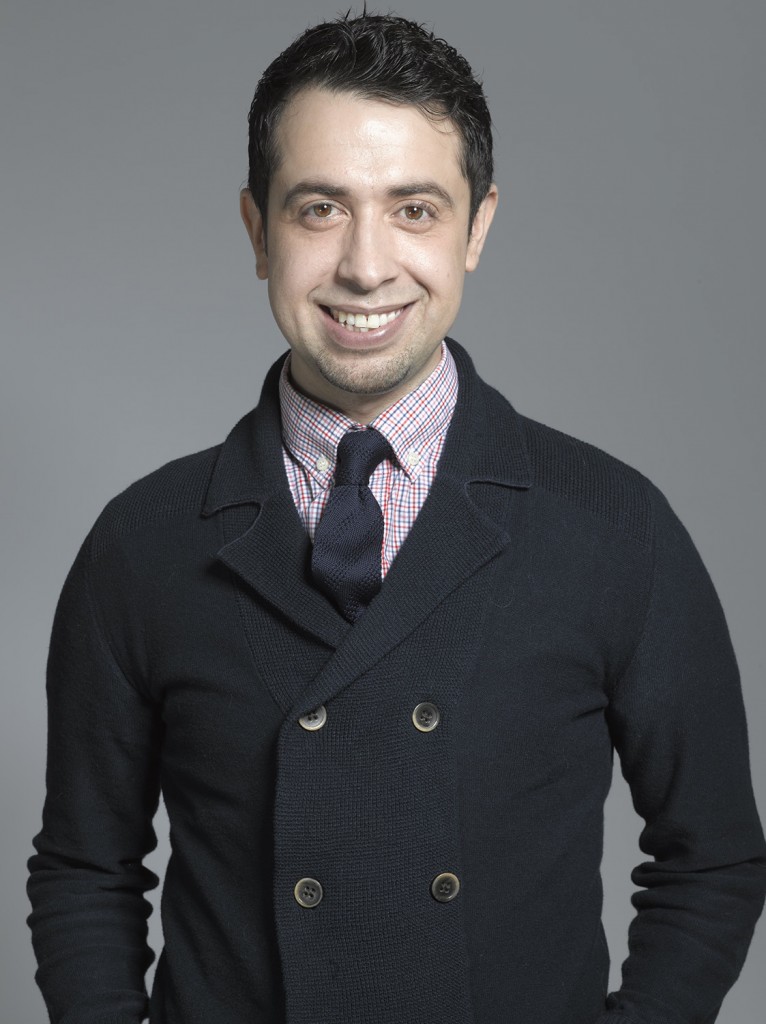 What do you like to do when you're not working?
I like to go to museums to get inspiration. I get so much inspiration from New York City too. There's so much culture here. There's always something going on somewhere, so taking advantage of those things is fun. The energy from New York City is great.
What was your favorite challenge?
The challenge to make Nina Garcia an outfit was my favorite. That's when I started to get noticed and express myself. I remember doing that challenge right after almost getting kicked off in the challenge before. I decided I wasn't going to design for the judges anymore. I was going to design for myself. It was a great success and a new beginning for me.
What is your design aesthetic?
Sophistication punctuated with dark sensuality and a punk rock pulse. My collection is for the woman who is empowered, elegant, and edgy.
Black is the color of luxury. I always like to use black but there's a thought process behind it. I'm not sending out just a sheer black blouse. There are a lot of details like trimming and fastenings that are missed on TV. I hope people see that in my work.
I think forward in what's coming and what's going to be on trend, and I try to capture it before other people do. There's a thought process in everything I design. I don't just design for my pleasure; I design for people.
Who is your ideal customer in the celeb world?
Tilda Swinton and Chloe Sevigny. They are modern risk-takers. They enjoy fashion, but they also look good in it. They wear the clothes; the clothes don't wear them. Tilda wears odd things but it doesn't look weird on her. It looks like her. Same with Chloe. She takes risks, but at the same time it looks like it's hers. Everything they wear looks impeccable and well-designed. Nina Garcia too. Nina is very pristine and simple. Chloe is very rock 'n' roll chic, and Tilda is the experimental who is odd but beautiful to look at. Those girls are who I incorporate together in my line.
Nina obtained some pieces from the Project Runway collection: the printed pants, the sheer top, the dress. Heidi has the leather jacket. Hopefully they will wear it, and I'll get to see it someday.
Will you be showing at Fashion Week in NYC in September?
I am working on the collection now. I want to do a presentation format and try to elevate everything I did before to do it better and better, more sophisticated and chic. It's still in my head right now, but I like to change things around. A sketch is just an idea until you are working on the actual piece.
Is there anything else you'd like to tell Madly Chic readers?
I will be in an episode of Manila Luzon's new TV show called Made on MTV that will air in September during Fashion Week.
Also, I'm in the Project Runway book that came out on July 10th.
I am on Indiegogo raising money for my spring/summer 2013 collection including some amazing gifts like tote bags, T-shirts and custom outfits. If you buy something or donate money, you automatically get to go to my presentation. It's a win-win situation.
You can see all that Viktor is offering for sale to support his new collection at http://www.indiegogo.com/viktorluna.
And check out a few pieces from his spring/summer 2012 (that he showed on Project Runway) and fall/winter 2012 collection (that he showed at Fashion Week in NYC in Feb) below: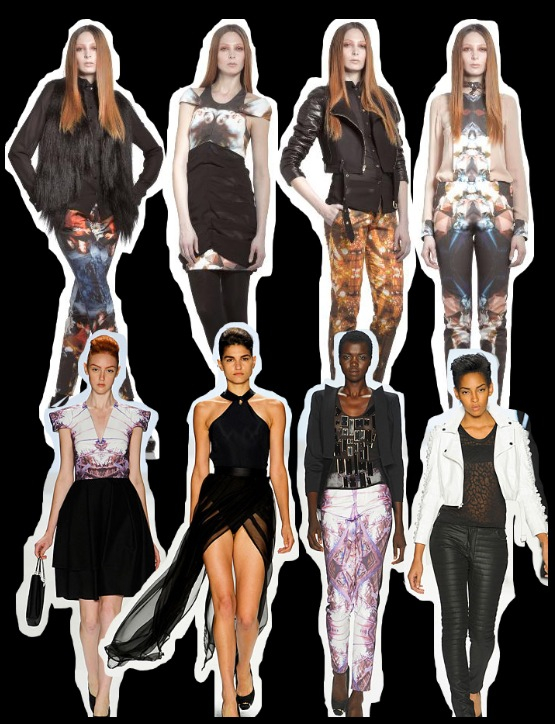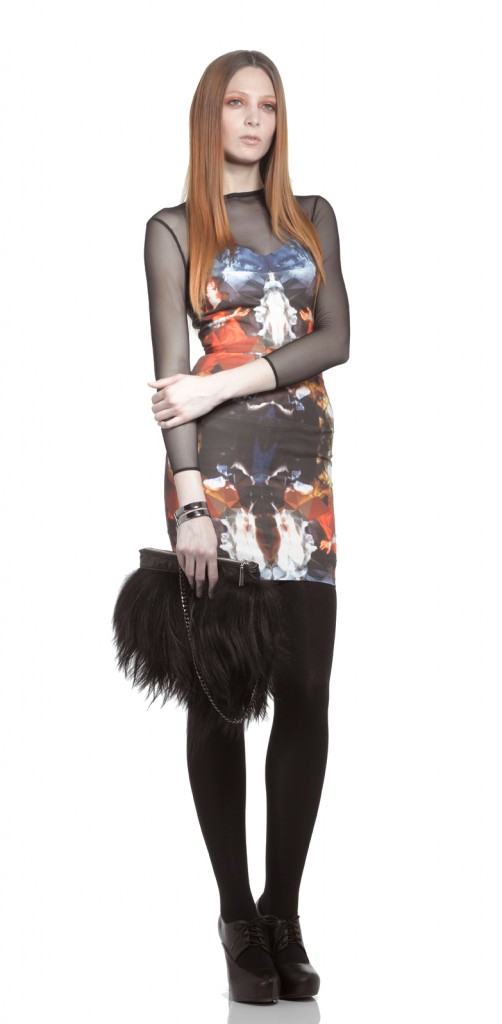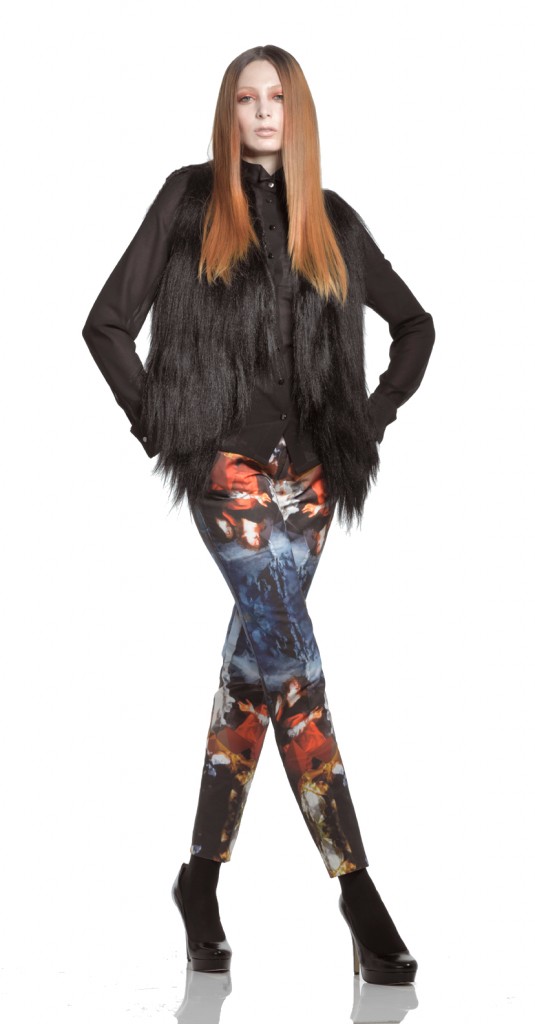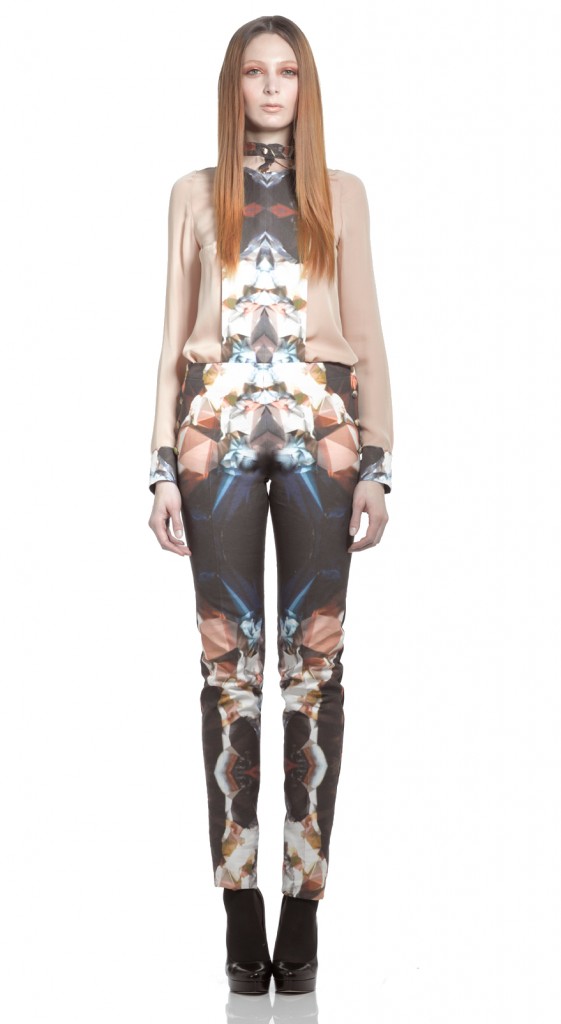 Thanks for reading!
Illysia Neumann-Loreck